Part of the magic of live theater is that anything can happen. A performer could flub their line. A prop may not function the way it's supposed to. An Academy Award-winning actor may scream at you in character for five minutes. While that last one may seem pretty unlikely, it's exactly what happened to the audience that went to see Tom Hanks in Henry IV last month in Los Angeles, when the actor was forced to ad-lib for five minutes on stage.

According to Deadline, a medical emergency involving an audience member forced the production to stop down momentarily and caused some theatergoers to get a little restless. In order to quell the audience's boredom—and stop them from leaving their seats—Hanks rushed on stage in character as Falstaff and essentially did the Shakespearian version of crowd work. The consummate entertainer, Hanks is perfectly suited for this kind of improvised, crowd-pleasing entertainment, but so is his character. Falstaff, the blustery, boastful, rotund knight is the play's major comic relief, who seemingly never tires of hearing his own voice.
"Get thy royal arse back to your seat!" Hanks bellowed at an audience member after ribbing her about her name—Francis—which would appear briefly in a line in Act Two. Soon, though, Francis was on stage, having been invited by Hanks to sit for a short interview about her long journey to the theater that night. "My lady, you have crossed the 405," Hanks said, bending the knee and presenting his sword.
It was then revealed that "Francis" lied about her name and is actually called Caitlin. At which point Tom Hanks quickly escorted her off the stage so they could get back to the real show. According to a YouTube comment supposedly written by Caitlin, Hanks graciously invited her up for a curtain call at the end of the play.
Henry IV ended its run in LA at the beginning of this month, so we may have missed our chance to see Tom Hanks' live comedy skills on full display. But, after this clip makes the rounds, maybe he'll be joining up with Improvised Shakespeare for a longer engagement.

G/O Media may get a commission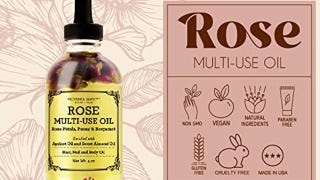 Provence Beauty Rose Multi-Use Oil
[via The Daily Dot]
Send Great Job, Internet tips to gji@theonion.com