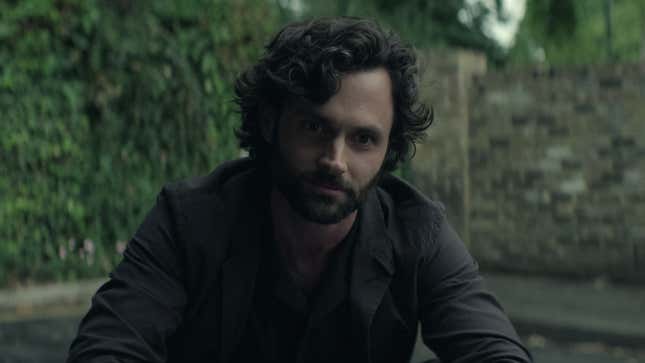 Single ladies, lock your doors: the weirdo obsessive horseman of the boundaries apocalypse is getting one more season to do his thing. Yes, Netflix's You has been renewed for a fifth and final season at the streamer, shortly after the series' fourth season premiered on March 9. Bring on the sex scenes! (Just kidding, Penn Badgley).
Matthew Modine talks "Stranger Things"
For the series' last hurrah, creator Sera Gamble will hand the reins over to executive producers Michael Foley and Justin W. Lo, who have been with the show since the first and second seasons, respectively. Foley and Lo will serve as co-showrunners, with Gamble stepping back into an executive producer role.
"Working with [executive producer and developer] Greg [Berlanti] and Sera on You has been a highlight of our careers and we're incredibly honored to be entrusted with the final chapter of Joe Goldberg's story," Foley and Lo shared in a joint statement. According to Gamble, the feelings are absolutely mutual.
"Making the show alongside our writers, producers, directors, cast and crew has been an honor and ridiculously fun," Gamble shares. "And I feel lucky to have worked with an artist as gifted and thoughtful as Penn Badgley. I'm proud of what we've all accomplished and feel privileged to pass the torch," she added before teasing You's upcoming final season. "I'm excited to watch and support the You team as they bring Joe Goldberg's journey to its delightfully twisted conclusion."
Whether or not Joe will finally face some good old-fashioned justice in season 5 remains to be seen, but Netflix's VP of Scripted Series Peter Friedlander teases that one way or another, this won't be a conclusion to miss.
"You became an instant sensation on Netflix with a resounding cultural impact that has grown season over season," Friedlander shares. "We're excited — and a bit terrified — to see how it all ends for Joe Goldberg, but one thing is for sure: You are in for an unforgettable ending."