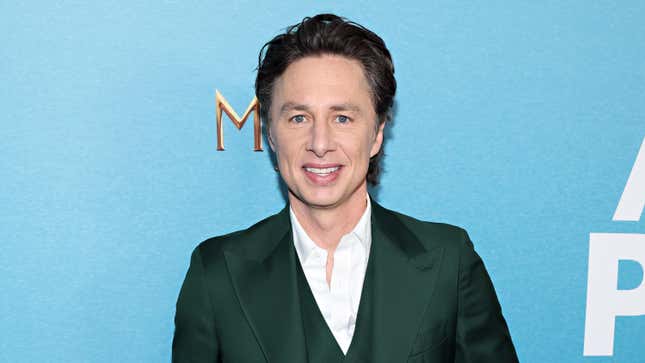 Zach Braff is doing the promotional rounds for his new drama film A Good Person, which stars ex-girlfriend Florence Pugh and takes at least some thematic inspiration from tragedies that he's experienced in real life in the last few years, so it makes sense that the subject of Garden State came up in a chat with The Independent this week. After all, Braff's directorial debut also had ties to his real life, both thematic and direct, and the Independent notes that the general consensus on the film seems to be a lot more negative than it was when it was first released. So, the outlet basically asked, what's that like?
Florence Pugh's indie pals weren't happy when she joined the MCU
The Independent says Braff "winces" at the subject of Garden State and its current legacy, saying, "I just feel lucky that I get to make stuff. I can't really dwell on it." He adds that it's like getting a bad grade from a teacher but it's "out there in public." He mostly chalks it up to the realities of being in a creative field, noting that "you have to be vulnerable and authentically yourself. Otherwise, what's the point?" But he maintains that he doesn't let criticism get to him, at least not anymore. "Your skin gets tougher. When you're young, you're very vulnerable. But I've been doing this for 20 years now. You get used to it."
The subject of "Manic Pixie Dream Girls" also came up, obviously, and while we certainly don't know anything about that subject here at The A.V. Club, Braff did touch on what inspired him to create one of the definitive examples of the trope with Natalie Portman's character in Garden State. "I was just copying Diane Keaton in Annie Hall and Ruth Gordon in Harold And Maude," Braff explained, later adding, "I was a very depressed young man who had this fantasy of a dream girl coming along and saving me from myself, and so I wrote that character."
Basically, he set out to make a version of that trope, and he did. Maybe people aren't as impressed with Garden State as they were at the time, but he did do the thing.