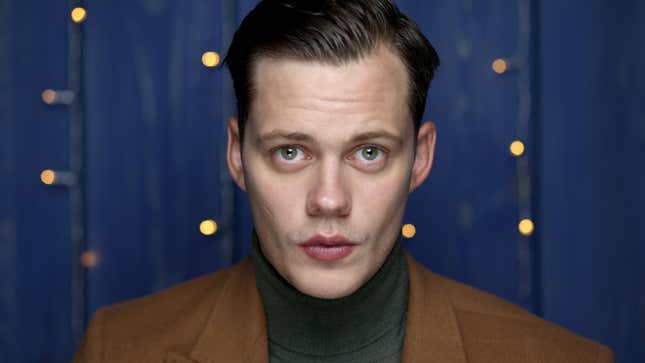 HBO Max might be inviting Stephen King fans back to Derry, Maine, soon, but don't expect Bill Skarsgård to be there with the welcome wagon. The Pennywise actor, who played the part in both of Andy Muschietti's film adaptations of It, has confirmed that he has no current plans to reprise the role of King's infamous murder clown for the It prequel TV series Welcome To Derry.
HBO really doesn't want to talk about J.K. Rowling
This was on an installment of interview show Jake's Takes, in which Skarsgård was discussing his role as the ostentatiously French bad guy in John Wick: Chapter Four—who, like many of the many smug people who operates at the upper echelons of the franchise's Fancy Crime Society, thinks he's going to get one over on ol' John Wick. Eventually, though, the conversation shifted over to the It factor, with Skarsgård stating clearly (if diplomatically) that, "We'll see, what they come up with, and what they do with it… I'm, as of now, not currently involved with it."
That being said, Skarsgård was willing to give some advice to whoever might take on the part next, including giving his read on the original source material. "My advice would just be, do it your own, make it your own, have fun with it. What I thought was so pleasurable about that character was how incredibly abstract he was. If you start reading Stephen King's cocaine-binged book, you just go, 'What the hell?' So many weird tantrums and abstractions." (Look, did we print that much of the quote just so we could be sure to include Skarsgård affectionately calling It "cocaine-binged"? Undeniably, you caught us, etc.)
Welcome To Derry was originally floated back in 2022; HBO Max has since confirmed that the series, tracking the history of one of the worst of King's bad little Maine towns, will land on its streaming shores.
[via IGN]