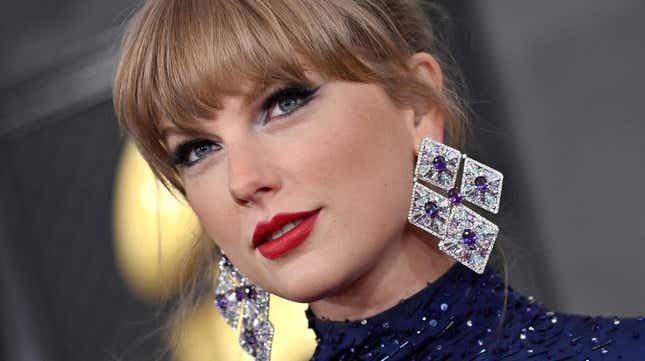 For a brief moment in time, the city of Glendale, Arizona will be known as Swift City in celebration of their overlord Taylor Swift launching her Eras Tour at State Farm Stadium this weekend.
Swift will roll through the temporarily eponymous city on March 17 and 18, where she's scheduled to play two sold-out shows. The official name change will take effect on Friday and last through Saturday before Swift moves on to the next stop on her months-long U.S. tour.
Swift City is far from the most inventive name out there (something grandiose such as Swiftopolis would have been fun), but at least it's not a permanent change. Per 12 News, other fan-voted names in the running included Swiftdale, Taylordale, The City of Taylor Swift, Taylor Nation, and Taylor Town.
Glendale Mayor Jerry P. Weiers announced the official name change in a ceremony on March 13, giving some pomp and circumstance to the whole city's rebrand.
"And now therefore, I, Jerry P. Weiers, mayor of the city of Glendale, on behalf of our city council, do hereby proclaim that on March 17 and 18, 2023, the city of Glendale will be renamed Swift City," he said in the ceremonial press conference. "And all Swifties are encouraged to share their smiles that could light up this whole town on all the social media platforms because the best people in life are free."
While she's in Swift City, there will be digital billboards along freeways and throughout the Westgate Entertainment District welcoming the musician. Swift's tour stop is turning into a bit of a cash cow for Glendale, as the city plans on selling shirts sporting the new name, with shops and events set up throughout the entertainment district. Glendale hotels are winning big too this week, with some rooms near the State Farm Stadium going for nearly $1000 per night.