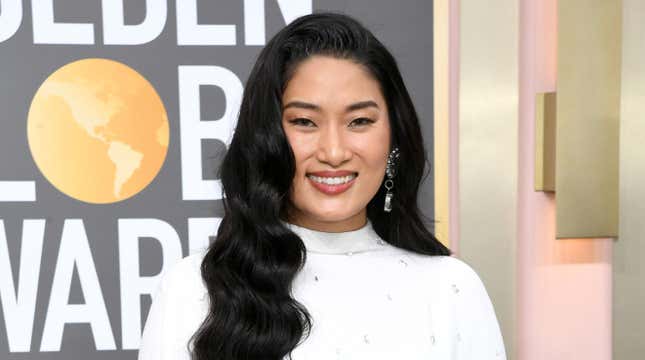 As we enter awards season, here's a reminder: There will always be cue music to tell winners when it's time to wrap it up. No matter how many times we go through the process, there are always people who feign shock over the wrap-up music with exclamations like "How dare they!" Last night's Golden Globes were no exception, with award winners and viewers expressing anger over not getting unlimited speech time.

Surprise, the Golden Globes have lined up some decent presenters
Many winners did not take kindly to being played off stage, and Everything Everywhere All At Once's Michelle Yeoh was no exception. As the piano music quietly trickled in during her speech, she curtly said, "Shut up, please. I can beat you up, OK? It's that serious." (Austin Butler also quipped that they could "at least play 'Suspicious Minds'" during his speech.) 
We want to give Yeoh the benefit of the doubt and say that maybe she was talking to the producers off-screen and not the pianist. However, viewers were quick to take to social media and lob complaints at the poor woman whose job was to play intro music following commercial breaks.
The woman seated at the piano throughout the evening was Chloe Flower, a 37-year-old renowned pianist discovered by Kenny "Babyface" Edmonds. During the Globes, she played renditions of "Take My Breath Away" from Top Gun, "Under the Sea" from The Little Mermaid, and the themes from Sex And The City, M*A*S*H, and The Exorcist—all of which she arranged herself.
After viewers took to social media to express their dismay at honorees' speeches being cut short—passing the blame onto Flower—she tweeted, "I would never play piano over people's speeches!! I'm only playing when you see me on camera!"
In the midst of the evening, ceremony host Jerrod Carmichael took a moment to defend Flower, telling the audience that it was a prerecorded track used as a cue to wrap up speeches, and not live music coming from Flower.
Even if it was her playing the cue music, it's highly unlikely Flower would be calling the shots when it comes to how long the winners were allotted for their speech. People love to yell at people who are simply trying to do their described job, but this misdirected anger should be channeled to those at the top. It makes one wonder where else this idea could be applied. Hmm.