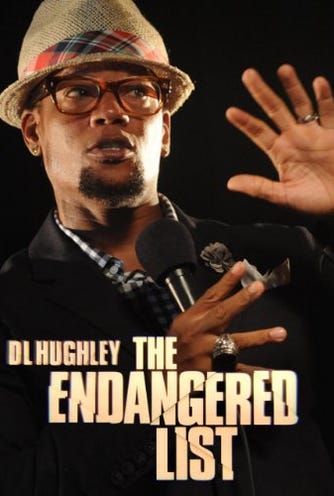 D.L. Hughley (Self)Clay Aiken (Self)Dennis Haysbert (Self)Howie Mandel (Self)Jimmy Ray Bennett (White D. L.)John Gregorio (Additional VO)Dolores McDougal (Interested Party)Bill Weeden (Interested Party)
A documentary in which comedians petition to get the black man on the endangered species list.
More about D.L. Hughley: The Endangered List
It's hard to be funny when you're angry.