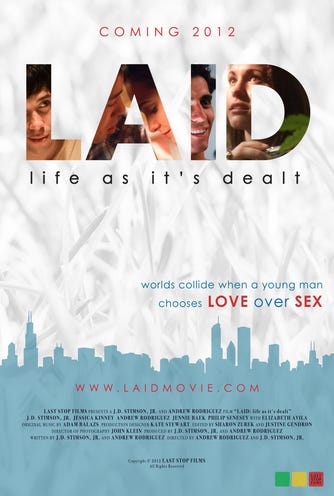 J.D. Stimson Jr. (Jason)Jessica Kinney (Amber)Andrew Rodriguez (Noah)Jennie Baek (Jennie)Philip Senesey (Sean)Elizabeth Avila (Bethany)Isabel Quintero (Leti)Gabriela Carrillo (Ana)Mateo Muro (Miguel)Spencer Gartner (Peter)Dan Flannery (Michael)Brian Vogler (Mr. Assy Chaps)Chris Farrell (Client)Mark Swan (Client)Patrick Tamisiea (Client)Madeline Wager (Theater Host)Peter James Parsons (Theater Cashier)Leslie Joy Cervantes (Theater Name Tagger)
Andrew Rodriguez, J.D. Stimson Jr.
A young male escort falls for the "girl next door", only to find himself caught between two colliding worlds.