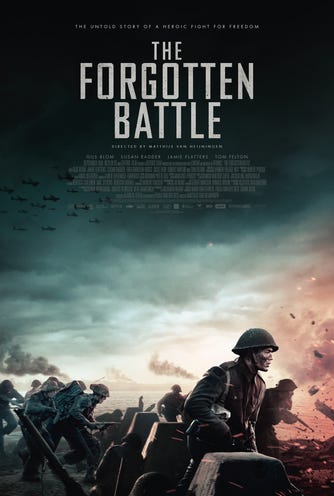 Gijs Blom (Marinus van Staveren)Jamie Flatters (William Sinclair)Susan Radder (Teuntje Visser)Jan Bijvoet (Doctor Visser)Tom Felton (Tony Turner)Coen Bril (Henk Schneijder)Theo Barklem-Biggs (John)Scott Reid (Nigel)Marthe Schneider (Janna)Ronald Kalter (Dirk Visser)Hajo Bruins (Mayor Oostveen)Justus von Dohnányi (Oberst Berghof)Joep Paddenburg (Lucas)Mark van Eeuwen (Pim den Oever)Vincent van den Berg (Jobse Brother 1)Sytse Faber (Jobse Brother 2)Rutger de Bekker (Baker)Bianca Krijgsman (Riet)
Matthijs van Heijningen Jr.
1944, the Second World War. A British glider pilot, a Dutch boy fighting on the German side and a Dutch female resistance member all end up involved in the Battle of the Schelde. Their choices differ, but their goal is the same: freedom.