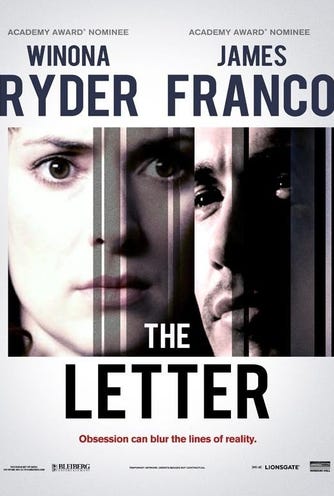 Winona Ryder (Martine)Josh Hamilton (Raymond)Marin Ireland (Anita)Katherine Waterston (Julie)James Franco (Tyrone)Dagmara Dominczyk (Elizabeth McIntyre)Laila Robins (Doctor Tynan)Julie Ann Emery (Doctor Lewis)Eisa Davis (Therapist)Michael Kincade (Detective Roberts)C.J. Williams (Detective Abrams)Vince Jolivette (Edward)Samantha Sherman (Natasha)Britt Lower (Kathleen)Clem Cheung (Chinese Man)Ania Spiering (Waitress)Scarlett Sperduto (Young Girl Singing)Joshua Landay (Young Man)
A playwright who begins to mentally unravel cannot decide if she is at the center of a manipulative plot or simply losing her grip on reality.
A weekly check-in on what's going on in the world of movies that didn't make it to theaters.