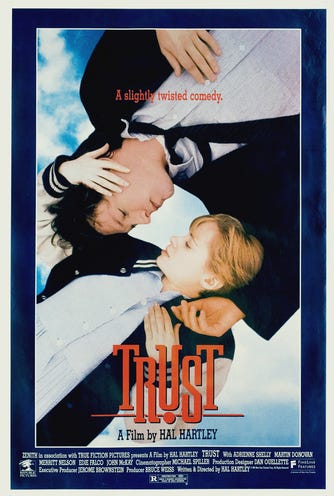 Adrienne Shelly (Maria Coughlin)Martin Donovan (Matthew Slaughter)Rebecca Nelson (Jean Coughlin)John MacKay (Jim Slaughter)Edie Falco (Peg Coughlin)Gary Sauer (Anthony)Matt Malloy (Ed)Suzanne Costollos (Rachel)Jeff Howard (Robert)Karen Sillas (Nurse Paine)Tom Thon (Deli Man)Hannah Sullivan (Ruark Boss)Marko Hunt (John Coughlin)Kathryn Mederos (Factory Woman)Bill Sage (John Bill)Julie Kessler (Biker Mom)Robby Anderson (Joey Blech)Chris Cooke (Diner Guy)
After being thrown out of her house, Maria encounters a married woman who complains of not having children. Maria ends up in an abandoned house, where she meets Matthew. When a baby is kidnapped Maria sets out to find the woman.
What happened to Hal Hartley?