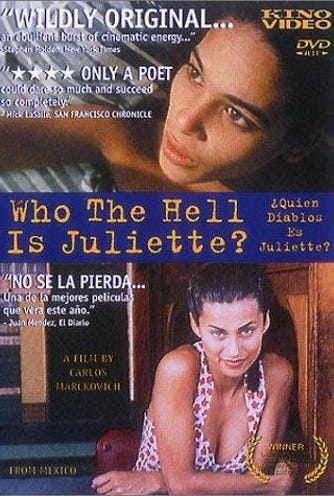 Yuliet Ortega (Self)Fabiola Quiroz (Self)Jorge Quiroz (Self)Victor Ortega (Self)Francesco ClementeOneida Ramírez
Cinematographer Carlos Macovich met Yuliet Ortega, a young "jinetera" (prostitute) from Havana, when he shot a video in Cuba, starring model Fabiola Quiroz. When he realized that the two women had not seen their respective fathers for many years, he made this documentary, which is also a reflection on the process of filmmaking.
More about Who the Hell Is Juliette?
With contemporary attack-dog journalists like Michael Moore (The Big One, Roger & Me) and Nick Broomfield (Heidi…