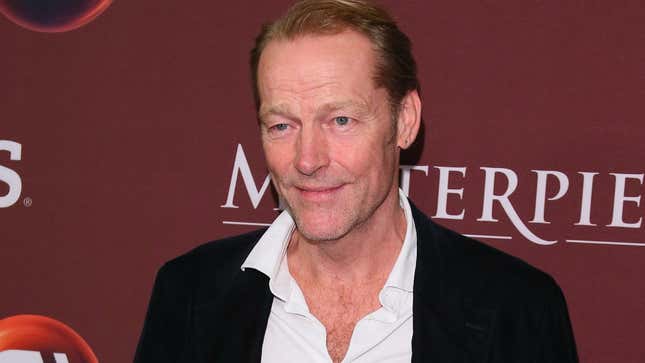 Batman's bat-shaped shadow has hung over DC Universe's Titans ever since Robin uttered the words "fuck Batman" in the show's first trailer, and an unhinged, cruel version of the Dark Knight finally popped up the finale of the show's first season, but he was never actually given a face. Now, not only is Titans' Batman getting a face, but it'll be a familiar one: According to Deadline, Game Of Thrones' most dedicated Khaleesi stan Iain Glen will be playing Bruce Wayne in season two of Titans, though at this point it's unclear if he'll be, you know, suiting up.
Sharon Stone made a fraction of what Michael Douglas did for "Basic Instinct"
Deadline says Glen will be playing "an older version" of Wayne who has effectively retired from fighting crime, and after the events of season one, he'll be working to train the Titans and to try and repair his relationship with Robin. In other words, it sounds like he'll definitely still be hanging out in a cave, but he might not be wearing a cape. It's kind of hard to picture Jorah Mormont as Batman either way, so this will be pretty interesting.
Elsewhere in season two of Titans, Esai Morales will be appearing as Slade Wilson/Deathstroke The Terminator, with Chelsea Zhang playing his daughter Rose and Chella Man playing his son Joseph (that's the one who is traditionally a good guy, not the bad one who died when he tried to kill the Teen Titans in the lead-up to The Judas Contract). Hopefully Batman and Robin will be able to put aside their differences long enough to say "Fuck Deathstroke" for the season two trailer.