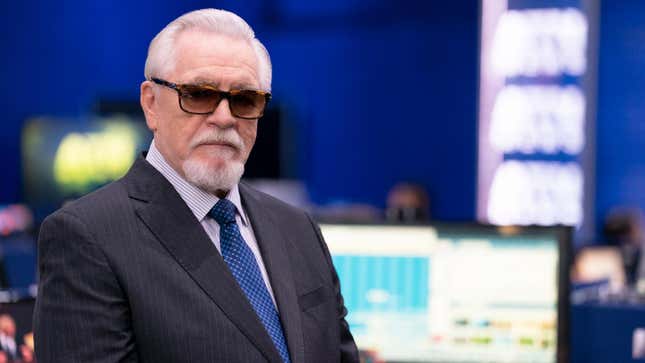 It was always going to end with a big family war, wasn't it? With a clan as despicable as the Roys, that was always a safe bet. HBO's Succession has never made it easy for Logan's (Brian Cox) kids to get daddy's approval. He's the most loathsome Roy for a reason (and no one delivers a "fuck off" quite like him). So the show's fourth and final season will feature a massive, entertaining (and presumably hilariously heartbreaking) showdown between the whole goddamn family.

Zack Snyder on why he drew the line at full frontal male zombie nudity
The third season ended with Kendall (Jeremy), Shiv (Sarah Snook), and Roman (Kieran Culkin) teaming up against their father. Of course, Logan was two steps ahead and had already teamed up with Tom (Matthew Macfayden) to cut them out of the company and sell it to Alexander Skarsgård's Luke Mattson. What the hell happens next? A previously released teaser focused on how Logan isn't bothering to speak with his kids, including eldest son Connor (Alan Ruck)—remember him?—who's now on Team Kendall/Shiv/Roman as well.
On the other side, we have Logan, Tom, Cousin Greg (Nicholas Braun), and Gerri (J. Cameron Smith). It's not looking good for the slime puppy hive, a.k.a. Roman and Gerri shippers. At least Connor and Willa (Justin Lupe) are headed to the altar. Yay? HBO released a final trailer for season four before it arrives in March, which sheds more light on what to expect.
In the video, Logan tells his kids, "I love you, but you are not serious." First of all—an I love you from him? That's a big moment. But it also explains how he perceives his grown-up children. Nothing they do will ever impress him, so he'll keep playing them. The trailer reveals Roman potentially switching sides, Logan roaming around the newsroom (Greg refers to him as "if Santa was a hitman"), and Kendall suggesting a team-up with Sandi, Stewy, and Pierce. It also looks like Logan's pick for President, right-wing Congressman Mencken, has won the election. No updates on the state of Shiv and Tom's marriage, but folks, safe to say they're not going to keep up the charade of being happy.

Created by Jesse Armstrong, Emmy-winning Succession also stars Hiam Abbass, Arian Moayed, Juliana Canfield, Peter Friedman, Dagmara Domińczyk, Hope Davis, Cherry Jones, Justin Kirk, Natalie Gold, and Stephen Root.
The 10-episode fourth season premieres on Sunday, March 26, on HBO. (Good luck to us all).