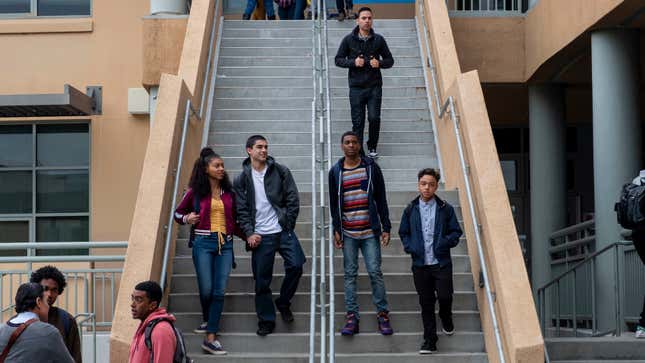 According to Deadline, Netflix has already renewed comedy series On My Block for a third season, just about a month after the second season premiered on the streaming service. The series is about—as Deadline puts it—"bright and street-savvy friends navigating their way through the triumph, pain, and the newness of high school," and Netflix celebrated the announcement with an appropriately teen-friendly post on Twitter:
Russell Crowe is pretty chill about not being in that "Gladiator" sequel
That's right, fam! Netflix is a hashtag teen just like you, sliding into everybody's mentions with pleas to renew its favorite shows. Dabbing! Flipping water bottles! Teen stuff! Anyway, production on the new season will begin at some point this year, so it'll most likely premiere about a year from now. Also, while Deadline mentions that Sierra Capri, Jason Genao, Brett Gray, Diego Tinoco, and Jessica Marie Garcia will all reprise their roles, "additional casting news will be announced at a later date"—so some new characters will apparently be stopping by.