From its earliest stages, the upcoming Shazam! movie has been touted as a "fun" superhero flick, one that would somehow evade the bleak tone and drab palette of most of the DC Comics adaptations that have made it to the big screen. Casting Zachary Levi looked like a step in the right direction for the film, which will debut just a few months after Aquaman, another DCEU movie whose comedic elements are being talked up ahead of its release. Levi's best known as the computer dweeb turned intermittent action hero on Chuck, so he probably won't give us a morose Captain Marvel who takes it out on criminals when he gets a wedgie in gym class or something.
But in case you had any doubts about just how light the tone will be in David Sandberg's movie, here's the official synopsis for the movie. The press release from New Line, a subsidiary of Warner Bros., confirms the movie will be "firmly set in the DC universe but with [its] own distinctly fun, family centric tone."
We all have a superhero inside us, it just takes a bit of magic to bring it out. In Billy Batson's (Angel) case, by shouting out one word—SHAZAM!—this streetwise 14-year-old foster kid can turn into the adult Super Hero Shazam (Levi), courtesy of an ancient wizard. Still a kid at heart—inside a ripped, godlike body—Shazam revels in this adult version of himself by doing what any teen would do with superpowers: have fun with them! Can he fly? Does he have X-ray vision? Can he shoot lightning out of his hands? Can he skip his social studies test? Shazam sets out to test the limits of his abilities with the joyful recklessness of a child. But he'll need to master these powers quickly in order to fight the deadly forces of evil controlled by Dr. Thaddeus Sivana (Strong).
Give Billy a ridiculously huge loft in Manhattan, and this could be Big. But it also sounds like screenwriters Henry Gayden and Darren Lemke have taken inspiration from the New 52 version of Billy Batson, who's now a teen in foster care. His foster sister Mary Bromfield will appear in the movie, though it's currently not known if she'll get her Shazam!-like powers, too. Whatever their living situation, these two teens will have fun, though, while also thwarting Dr. Thaddeus Sivana (Mark Strong).
Shazam! is scheduled to debut April 5, 2019, just five months after Jason Momoa's standalone Aquaman movie.
G/O Media may get a commission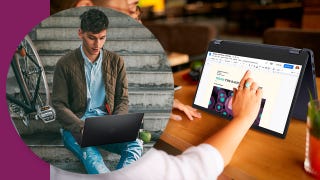 Ends August 15
Best Buy Anniversary Sale 2022
Ends August 15
Best Buy has a number of different promotions happening all for its Anniversary Sales Event. Laptops, tablets, TVs, you names it. Whether you're heading back to school or just trying to fill your home with some new tech, there is something here on sale that you've likely been waiting for.