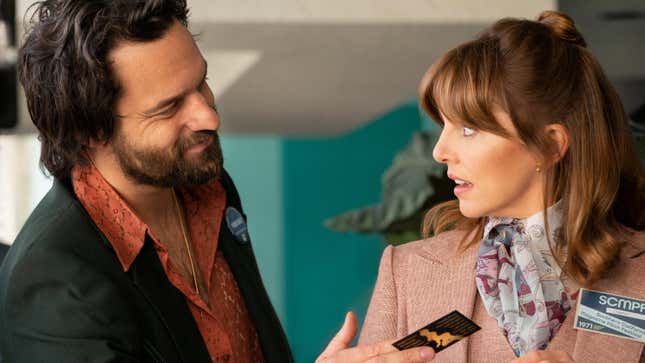 Ellen Rapoport's series Minx became one of the many Warner Bros. casualties when HBO canceled the series last month as the second season was in production. Now, STARZ has officially rescued the show, obtaining the rights to the first and second seasons. For fans of the series, this means more Jake Johnson in low-cut synthetic fibers—a huge win for the horny community.
"I'm absolutely thrilled to be joining the STARZ family, and for the opportunity to introduce Minx to a brand new audience," says Minx creator, showrunner and executive producer Rapoport. "We've found the perfect home. Our writers, cast and crew have created something truly special in Season 2, and I can't wait for everyone to see it."
The first season of Minx aired in March 2022 and was subsequently renewed by HBO. However, the company later rescinded its renewal offer in the midst of filming and stated its plans to remove the first season from the streaming platform as well.
Minx turns the clock back to the groovy '70s, when the women's liberation movement started to gain traction. Ophelia Lovibond leads the show as Joyce, a passionate feminist and journalist who teams up with a low-rent porn publisher (Johnson) to create the first women's erotic magazine. Supporting cast members include Idara Victor, Jessica Lowe, Lennon Parham, Michael Angarano, and Oscar Montoya.
Following the news of the show's cancellation, Johnson revealed the cast and crew were still working to finish the second season.
G/O Media may get a commission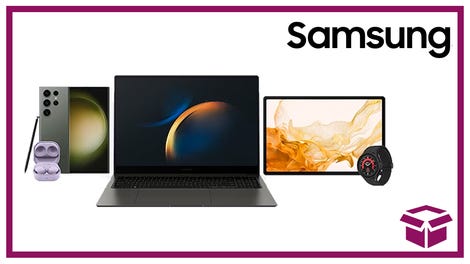 24 hour deals
Discover Samsung - Daily Deal
"From what I am hearing S1 & S2 (and hopefully S3) will find a new home, the question is where," he wrote on December 13. "The crew really killed it this season. @blakemcclure crushed as DP. The set design/wardrobe/everything. It was truly impressive & worth watching. I am eager to find a new platform for these episodes."
The second season of Minx has since wrapped filming, but there's been no word on when we can expect it to roll out on STARZ.