Swiss Army Man, otherwise known (around these parts, anyway) as Farty Boner Corpse, isn't what people tend to think of as a "special effects movie." They think of it, quite accurately, as that gross-out Sundance comedy featuring Daniel Radcliffe as a talking, flatulent, sometimes aroused cadaver who befriends a lonely, shipwrecked dude (Paul Dano) in the tropical wilderness. There are no roaring dinosaurs or soaring spaceships, no armies of digital soldiers or dramatically de-aged celebrities. There is a rampaging bear, but he's a real animal, not a Leo-mauling computer-generated attraction. Most of the movie is just two guys talking. One of them happens to be dead.

All the same, Swiss Army Man very much is a special effects movie. It's a special effects extravaganza, even. Directing duo the Daniels, a.k.a. Dan Kwan and Daniel Scheinert, use an eclectic mixture of practical and digital effects, including a hyper-realistic corpse dummy of Radcliffe (which I've actually seen up close, when A24 brought it into The A.V. Club offices), an "Exorcist-style" rig used for the vomiting scenes, an animatronic penis (you heard), pyrotechnics necessary for the inevitable flaming-fart gag, and some green-screen compositing.
Yet for all its effects shots, and all the different methods the Daniels use to achieve them, Swiss Army Man has no chance of being among the five nominees competing for Best Visual Effects at the Academy Awards next month. That's not just because the Academy Of Motion Picture Arts And Sciences wouldn't touch a movie this bugfuck crazy with a dead guy's 10-foot erection. It also reflects the simple reality that when it comes to special effects, Oscar voters tend to favor the productions that really shell out for their awe and wonder.
Just look at the recently announced, 10-film shortlist from which the visual effects branch of the Academy will select this year's competition. (As you'll notice, Swiss Army Man isn't on it.) There are unconventional choices on the list, like the stop-motion cartoon Kubo And The Two Strings, and resourceful ones, like the economical sci-fi epic Arrival, and at least a couple of truly remarkable achievements, like the immersive all-digital wild kingdom of The Jungle Book and the kaleidoscopic, city-bending mayhem of Marvel's Doctor Strange. But all the prospective nominees have one thing in common: They cost, at minimum, $50 million to make. They are not indies.
That wasn't true of last year's surprise winner. Made for a relatively meager $15 million (or about five times as much as Swiss Army Man), Alex Garland's Ex Machina wasn't just much more affordable than the three Best Picture nominees and the wildly popular new Star Wars movie it edged out for the Oscar. It also boasted the lowest budget of any Visual Effects winner in 30 years—and even that's a bit of an understatement, given that comparatively priced winners like Aliens and Cocoon were the big-budget movies of their own day. Given the budgets of this year's contenders, Ex Machina looks an awful lot like a fluke, a rare indie winner in a category that almost always enshrines the costliest epics, spectacles, and big-studio tentpoles.

G/O Media may get a commission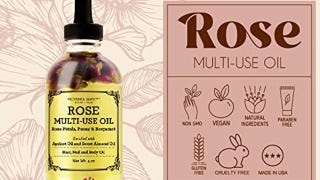 Provence Beauty Rose Multi-Use Oil
There are, of course, plenty of easy explanations for why Best Visual Effects often looks more like an unofficial Best Blockbusters award, recognizing only the biggest sci-fi, fantasy, and action hits of a given year. Sometimes, the category simply becomes a way for Academy voters to reward massive smashes they can't bring themselves to honor elsewhere. There's also the fact that big studio blockbusters, by dint of the considerable resources poured into them, really do boast some of the most cutting-edge effects, using technological advances only the most expensive productions could afford. (There are few worthier winners in this category than the quantum leaps in computer-generated imagery made by the likes of Robert Zemeckis and James Cameron.) And it makes plenty of sense, from an industry standpoint, that the visual effects branch of the Academy would go for the largest, most lavish productions: Anyone who's sat through the end credits of a Transformers movie knows that it takes a lot of paid professionals to make those robots clang and bash and change—which is to say, it behooves those voting for the award to honor productions that put so many of them (and their friends and colleagues) to work.
But as anyone who's sat through a Transformers movie can also attest, there's no direct correlation between the volume (and cost) of a film's effects work and its quality. Furthermore, too many blockbusters—the kind that traditionally occupy slots in the Academy's annual visual effects lineup—feature digital effects that age quickly, appearing state-of-the-art only for a year or two, tops. Take, for example, the three nominees from 2004. Spider-Man 2, Harry Potter And The Prisoner Of Azkaban, and I, Robot all boasted effects that were impressive when the films were first released, but now seem distractingly outdated, built as they are around CGI that was bound to look comparatively primitive by the time the next wave of blockbusters hit. Now compare their fading wonders to the more tactile, in-camera effects work of the same year's Eternal Sunshine Of The Spotless Mind, which had a budget of only about $20 million. If Sunshine's effects hold up better today, it's because director Michel Gondry used computers as a tool, not a crutch; he digitally augmented his on-set trickery—including forced perspective and other classic techniques—instead of trying to drop jaws with ones and zeroes alone.
The fact that Gondry, the current poet laureate of practical effects work, has never seen one of his papier-mâché-abetted productions nominated in this category is a pretty good illustration of the stranglehold big-budget fare has on it. You can see a lot of him in Swiss Army Man, which doesn't just nod to the French director's oddball whimsy and handmade aesthetic, but also to his imaginative, innovative approach to special effects. On inventiveness alone, the Daniels' movie deserves to score the nomination that Gondry so far hasn't: The film's big opening sequence was achieved through a variety of different techniques, all cut together to create the fairly convincing illusion that Dano is riding Radcliffe across the water like a jet-ski, powered of course by the stale air escaping the latter's ass. Not that "convincing" is always the endgame: The Daniels understand that some effects (like the corpse dummy) are supposed to look as real as possible, while others (like the various, insane displays of Radcliffe's spring-loaded superpowers) can look outlandish or even comically "fake."
For years, the Academy nominated only three films for Best Visual Effects. The category grew to accommodate five in 2010, and while that decision was likely made in acknowledgment of the increased number of major American movies that require extensive effects work, surely there are better uses for that extra real estate than the Transformers or Hobbit movies. Imagine if at least one slot every year was occupied by a small- or even mid-budgeted movie—if the Academy reached beyond the usual crop of space, superhero, or epic fantasy films. This year, Swiss Army Man, with its hilariously/nightmarishly elastic undead slapstick, would make a terrific addition. But it's far from the only viable candidate outside the blockbuster industrial complex. There's also the jaw-dropping hybrid of digital and natural wonders corralled by Terrence Malick for his IMAX documentary Voyage Of Time; the gooey prosthetic creature effects of The Monster; the insanely elaborate combination of stunt work, pyrotechnics, and CGI showcased by Hardcore Henry; or even just the supremely simple, supremely effective flicker gags of the summer horror sleeper Lights Out. All would make better (or at least more interesting) nominees than, say, the shortlisted Deepwater Horizon.
Special effects, like any other element of filmmaking, run a wide gamut of styles, approaches, functions, and—yes—price tags. By nominating only the most expensive variety, the Academy expresses a very limited appreciation of the craft, ignoring the artistry that can be achieved on an allowance. Swiss Army Man, and films like it (though, okay, there aren't too many of those), deserves the same opportunity that Ex Machina received to go toe to toe with the Goliaths. At the very least, getting it nominated might allow for the most hilariously inappropriate Oscar clip ever; money couldn't buy greater pleasure than seeing a remote-controlled penis and a lightsaber back to back before Andy Serkis announces the winner.