New Jersey duo The Front Bottoms—Brian Sella and Mat Uychich—have spent years eluding genre, with "folk punk" about as close (or far off) as it gets. Its newest LP, Going Grey, is another artful and intentional dodge, at turns bopping and contemplative, synth-y, and cathartic, where caustic declarations like "I hate everyone but you" and "Holy fuck, I'm about to die" merge with softer ones like "I try to fake it, but you know me better." Fans will recognize these emotions as callbacks to and variations on a brutally honest theme, couched here in a solid foundation of hooks. As with 2015's Back On Top, its starkest departure from The Front Bottoms' earlier work is its potential to reach a newer, wider audience.
Of course, there are moments throughout Going Grey that still feel too clever by half—"I love you, I confess / Are you impressed / With what I profess?"—but for the most part, that sheer lyrical density is swapped out for musical complexity. The album opens with the sounds of seagulls and waves, a slow build to an echoing voice "angry for no reason." That disquiet grows more defined throughout, with "Vacation Town" reminiscing on "the hours in the morning and you in the morning hours." The more playful "Trampoline" hops buoyantly around its raw appraisal of lovers just out of step, right before launching into the richly earnest "Raining," a sparse portrait of the brave faces we put on for each other.
With its members closer to 30 than 20, The Front Bottoms' songs are now more likely to be about the familiarity of, and reflections upon, the comforts of a relationship, rather than its roiling passion—or anger. As such, there are no more crosstalk-heavy third verses, no more angry message-machine recordings poking out from beneath the choruses. The Front Bottoms are more confident, and secure enough to confess to all they don't yet know. It's a privilege to listen in as they work it out.
---
Purchasing Going Grey via Amazon helps support The A.V. Club.

G/O Media may get a commission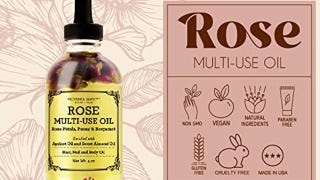 Provence Beauty Rose Multi-Use Oil