Disney's PR turmoil in the wake of the company firing Guardians Of The Galaxy director James Gunn for offensive joke tweets he posted years ago—and has spent nearly as long admitting and apologizing for—continues. Last week, the company essentially told cast members who had publicly asked for Gunn to be rehired that the director wouldn't be back. You know who doesn't love that answer? Dave Bautista.
"Pretty nauseating" is how the actor describes the prospect of working for Disney if it stands by dismissing Gunn over social media posts, the likes of which 1) the company knew about since before the first Guardians; 2) Gunn had publicly apologized for years ago; and 3) the digging up of same is part of an organized smear campaign by right wing trolls led by accused rapist Mike Cernovich, always a reliable source for making sound ethical decisions.
Bautista, who has previously referred to Gunn's ouster as the result of a "cybernazi attack," is far from shy about voicing his thoughts about those who would capitulate to such actions, as evidenced by his response to a fan online asking what he'll do if Disney goes ahead with GotG 3 sans Gunn:
And while the main cast of the series has already voiced its support for the beleaguered director, actor Kurt Russell has also spoken up to defend Gunn, who directed Russell in Guardians Of The Galaxy Vol. 2. Variety reports that during a Netflix event celebrating Wild Wild Country's Emmy nomination, the actor defended Gunn, first acknowledging, "It's sad. But it's a part of our fabric now, and I get it," while nonetheless stressing that, "I do think we're getting a little too sensitive on maybe some of the wrong people":
You have to realize that when you are in that world as a comedian, a writer, whatever you're always stretching the boundaries and trying to find something which lead him to something that the world loves, which is Guardians of the Galaxy. He has a wonderful heart and a wonderful mind. I hope he is forgiven.
G/O Media may get a commission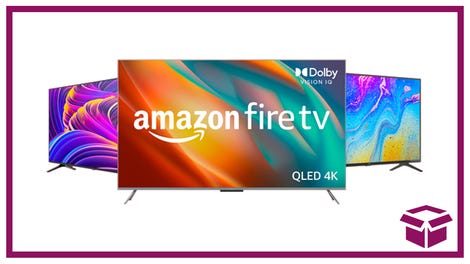 Ooh. stunning.
New Amazon Fire TVs