There are few artists out there who manage to be as self-conscious and self-reverential as Drake, let alone combine both qualities in a single bar. But the rapper and former Degrassi: The Next Generation student has made his bones off his heartbreak and ego; it's a strategy that, while not innovative, has still proven quite successful. There can be no real discussion of his music, including his latest effort, Views, without pondering his private life—the two are tied inextricably. Fans have been made privy to his failed relationships, including a high-profile (albeit never officially confirmed) one with Rihanna, and commiserated with his lovelorn lyrics.
But Drake's never claimed to be a pure-hearted romantic and certainly not while sprinkling the names and preferred performers of various strip clubs throughout his lyrics. And yet, even Drake's thirst is relatable—his occasionally corny lyrics (and crooning) on tracks like "Only" and "Odio" teach us that fame and money won't always help you "Find Your Love." He's just as likely to bemoan his rejection as he is to brag about how quickly he moves on, which makes him "messy," but at least it's authentic.
His music's confessional nature lends itself well to that other prominent theme in his work—his ego. Not only does Drake love, but he also loves to brag. To an extent, he's earned the right to do so, racking up awards and sales for hit records while doling out killer guest verses. He may have only recently nabbed a number-one spot with Views' "One Dance," but his songs have broken streaming records, domestic and international. Noting the accolades isn't fawning—or, if it is, it's not Drake-caliber flattery. No one knows how great Drake is better than he does, so no one can hype Drake better than he can. His self-promotion in verse has turned his oeuvre into a Möbius strip of ego—and if it didn't all come together so well, we might have just left him in Canada.
Drake's managed to spin gold records out of his quest for love and self-love, noting his flaws and talents. Ragging on himself while also bragging about himself has become his signature, one whose development we'll track over the course of these 60 minutes.
1. "One Dance" (2016)
G/O Media may get a commission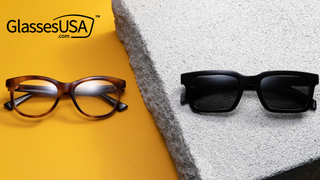 60% off frames
GlassesUSA.com Back to School Sales
Views took forever to get here, which left some listeners cold, but "One Dance" is one of the bright spots on the album. This collaboration with Wizkid, a Nigerian recording artist who previously featured Drake on the remix for "Ojuelegba," provides Views with a much-needed shot in the arm. It samples from the 2008 song "Do You Mind" from U.K. artist Kyla, whose singing pairs perfectly with the Views single's Afrobeat and dancehall influences. As he raps, Drake reveals he's under someone's spell, though not for long. The song's over all too quickly, making you wish for a remix that's longer than the original, maybe even featuring Tiwa Savage.
2. "Successful" (2009)
So Far Gone marked a turning point in Drake's career, which took him from mixtapes to EPs then breakout success. So it's fitting that "Successful" is the mixtape's standout track. The Noah "40" Shebib-produced song features a yearning hook from Trey Songz and a verse from his mentor Lil Wayne. But Drake's lyrics reveal that he's already doubtful of how fulfilling these recent gains really are, especially since money couldn't guarantee that his family would stay together. "Successful" is the kind of song that would be at home on any of Drake's albums, thematically and musically speaking. That statement probably wouldn't sit well with the critics who are clucking over the creative wall he's hit with Views, but it doesn't take anything away from the song.
3. "Fancy" (2010)
Swizz Beatz and Mary J. Blige join Drake on this ode to well-shod women. Well, it actually happened the other way around—as the producer, Swizz intended to keep the song to himself but only after failing to place it with the right artist. That all changed once Drake caught wind of it, bringing Atlanta's T.I. with him to commend the well-dressed go-getters, the "homeowners / The girls that got diplomas / And enough money to loan us / A little something extra / Should we ever need it." It's the closest Drake ever gets to full-blown fawning (over someone else) in verse.

4. "Back To Back" (2015)
Did we already mention that Drake took his sweet time finishing Views? Well, at least the delayed production allowed him to go all in on his beef with Meek Mill, resulting in this instant hit. In July 2015, Meek Mill suggested that Drake relied on a ghostwriter, so the OVO founder fired back with this Grammy-nominated dis track he produced with Jahmar "Daxz" Carter and Noah "40" Shebib. We'll overlook the fact that it was actually his second attempt to put Meek Mill in his place, because he went all the way in on "Back To Back," snarking, "I'm not sure what it was that really made y'all mad / But I guess this is what I gotta do to make y'all rap." The song, which got serious radio play last summer, may not have persuaded Drake's opponents to become fans, but he gained some respect for trying to settle the beef with just bars.
5. "Energy" (2015)
With "Energy," Drake makes it clear he's not the kind of guy who keeps his enemies closer than his friends. That'd be bad for his, well, energy. Following a sample from reggae/dancehall artist Cutty Ranks' "The Stopper (Main Attraction Remix)," he enumerates his obstacles. The succubi on his list aren't just lovers—there's also social media, family problems, and financial issues (yes, even for Drake). But shining a light on his detractors just highlights his own achievements, allowing Drake to build himself up while still wringing a little sympathy.
6. "From Time" (2013)
"From Time" is another collaborative effort with producer Shebib, but this time he and Drake are joined in the studio by Chilly Gonzales and Jhené Aiko, the latter of which provides a powerful yet forlorn hook. Although Drake rattles off a list of former flames, it's obvious he fell pretty hard for each of them, because he considers them all his muses. It's an epic humble brag, but a well-produced one.
7. "0 To 100/The Catch Up" (2014)
Drake also teamed up with Noah "40" Shebib for this 2014 song, who co-produced it with Paul "Nineteen85" Jeffries and Toronto's Boi-1da. As the title suggests, Drake wastes no time putting down his critics. He tracks his own trajectory, which saw him leave Canadian TV behind for the money and fame of a rap career. That same confidence could be undermined by his lingering resentment of his abandonment by his father, which leads to more thoughtful and reflective lyrics in the accompanying "The Catch Up." It doesn't take long for him to circle back to his ambition, though, as he ends the six-minute dual track with "If I haven't passed you yet, watch me catch up now, for real."
8. "Started From The Bottom" (2013)

There's no better way to demonstrate just how far you've come than to plumb the depths of your humble roots, right? It's unclear what the low point Drake's referring to here, but he admits to living in his mother's house (Sandi Graham makes a brief appearance in the video) as a grown-ass man and having to borrow his uncle's car to get to work. Look, there are certainly rougher first jobs than starring in a dramedy, but let's give Drake credit for continuing to show his face after that "untimely erection" scene. These days, he decks himself out in his finery even when he's hanging out at home, where he's definitely not watching Degrassi: The Next Generation reruns.
9. "All Me" (2013)
Despite the title, Drake actually invited 2 Chainz and Big Sean to join him in self-flattery on this track (though the Aziz Ansari intro was ultimately scrapped). The trio describes their extravagant lifestyles in tandem, though they don't shout each other out by name (that would be unseemly). Drake can't complain about his fame and fortune, but he's not resting on his laurels yet—in fact, he refuses to budge from the spotlight. If the bravado of "All Me" feels a bit worn, it's just because Drake and his producer (Shebib, again) didn't push themselves on the production.
10. "Trophies" (2013)
This might be Drake's most virtuosic brag, but it's surprising it took him this long to accompany his raps with literal fanfare. He opens "Trophies" by recalling his impressive debut Thank Me Later, which paired sparse beats with a richer, club-style production. But Drake doesn't linger in the past long, because his star is still on the rise. He notes that "only God can judge" him, but just in case, he's buying a house big enough for his friends to get lost in it.
11. "Marvins Room" (2011)
Drake generated sympathy for drunk dialers when he outed himself as one on Take Care's "Marvins Room." His composure crumbles as he chats with his ex, who's already moved on. She humors him for some reason, and things just get more confessional and cringe-inducing from there. It's Drake at his self-effacing best (or worst, depending how you look at it), something that wasn't lost on critics following the album's release. It also inspired multiple remixes, including one by Lil Wayne. That probably took some of the sting out of being sued by the woman on the other end of the line.
12. "Legend" (2015)
It's telling that Drake samples from Ginuwine's "So Anxious" for this track off of 2015's If You're Reading This It's Too Late. Its stripped-down production features a subdued, almost mournful beat that suits Drake's preemptive eulogy for himself. The pre-hook steps all over his competition, but in typical Drake fashion, he shifts gears to recall when life was rougher. Although he shouts out his Toronto hometown, Drake makes himself out to be more 6 God than demigod, declaring himself a legend. Still, he's keeping an eye out for usurpers who often show up as the much-reviled (by Drake, anyway) "new friends."
13. "Take Care" (2011)
This song borrows from Gil Scott-Heron's cover of "I'll Take Care Of You" for its beat and title, and the accompanying video sparked plenty of rumors by featuring Drake and Rihanna as would-be lovers. She tells him she knows he's been hurt and promises to look after his heart better than the last person. Heartbreak's left him skeptical, but he sounds willing to try again.
14. "Find Your Love" (2010)
Kanye West followed up his directorial work on Drake's "Best I Ever Had" video by producing this Thank Me Later single. A combination of R&B stylings and Jamaican beats, "Find Your Love" was originally intended for Rihanna. But Drake felt up to the task of singing the chorus, bringing him one step closer to crooning most of 2013's "Hold On, We're Going Home." With lyrics like "I bet if I give all my love / Then nothing's gonna tear us apart," the song represents a last-ditch effort to save a relationship.