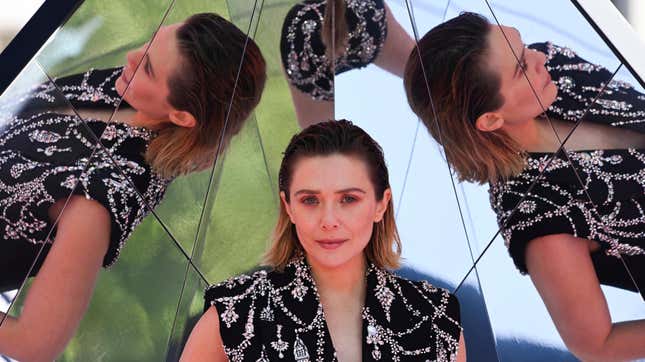 Everybody gets one, as Spider-Man frequently reminds us. It's advice that Wanda Maximof herself, Elizabeth Olsen, took to heart. Speaking with Josh Horowitz of the Happy Sad Confused podcast, Olsen got candid about managing one's career within the Marvel Cinematic Universe management, giving Horowitz the secret to maintaining artistic credibility within the multiverse machinations of tentpole filmmaking. "Just give them one," she said.
"Doctor Strange" stars Benedict Wong and Rachel McAdams on navigating the MCU
Olsen knows what it's like having survived three Avengers movies, a Captain America, her own television series, and one Multiverse Of Madness. Responding to Horowitz's question about advice for aspiring superheroes, Olsen says that some have asked her about drinking the super serum and signing up for a role. But Olsen maintains that less is more in these kinds of negotiations. "You have more control," she said. "If you say, 'Oh my God, this is the most fun I've ever had, and I love this character so much, I want to do it again,' you now have more creative control for the next one."
Many of her fellow Avengers haven't been so careful. As Entertainment Weekly notes, Tom Holland and Chris Evans signed on for six-picture deals, while Samuel L. Jackson and Sebastian Stan signed on for nine. Of course, where would be without the nine adventures of everyone's favorite and most memorable MCU character, the Winter Soldier? But if you leave them wanting more, they have to offer more money for you to come back.
But also, not everyone enters their Marvel career with Olsen money. Obviously, Elizabeth comes from a show-business legacy that may have informed some of her decision-making when jumping into bed with Disney. Still, currently, there are no plans to bring Wanda back into the MCU, so there is no contract for Olsen. Speaking to The Today Show last month, Olsen said that she hopes to return, but there is no contract."I have no idea," said Olsen. "When I say that, it's not because I have a loaded answer. It's because I say, 'Yes I hope so,' and I mean it at face value. There's no contract. There you go." As if speaking for every downtrodden human being on this wretched planet, Al Roker responded, with a tired, desperate plea: "Marvel, call."