Beginning with 2008's That's Weird, Seattle's THEESatisfaction, the duo of producers/MCs/vocalists Stasia Irons and Catherine Harris-White, has released five self-produced EPs, all available on its Bandcamp page, including its most recent, this year's Sandra Bollocks Black Baby. In late July, the duo signed a deal with Sub Pop, and its debut LP's scheduled to drop in early 2012. It's only the second "hip-hop" group to be signed by the label, which made its name pushing the Seattle grunge sound of Nirvana, Mudhoney, and Soungarden.
The first was last year's Shabazz Palaces, the new project led by ex-Digable Planets MC Ishmael Butler. THEESatisfaction hooked up with Shabazz Palaces, appearing on two tracks from the recent Black Up LP, and they toured the US together earlier this year. Both groups are genre-pluralists, and there are definitely sonic similarities between the two—namely an avant-cosmic, Afro-Futurist, and overall abstract vibe.
THEESatisfaction makes its second Philadelphia appearance ever this Friday, August 19, at the First Unitarian Church, where the duo will open for labelmates Handsome Furs. The A.V. Club hooked up with Stasia and Catherine to talk about the new record, working with Shabazz Palaces, Seattle's hip-hop scene, Odd Future, Sun Ra, and a bunch of other stuff.
The A.V. Club: How's it going?
Stasia Irons: Pretty good. We're at home in Seattle. It's not raining or anything.
G/O Media may get a commission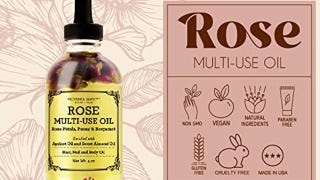 Provence Beauty Rose Multi-Use Oil
AVC: Congratulations on the Sup Pop deal.
Catherine Harris-White: Yeah, we're really excited. We really appreciate Sub Pop and their artists and their ear for good music and everything. And with them being a part of Seattle, it's really cool.
AVC: How's the record coming along?
SI: We've been working on it for a while now… for about a year. We're in the final stages of it.
AVC: For your past five EPs, you've done all the production yourself. Are you doing this one yourself, too?
SI: Yeah, we added some musicians, but the production is all THEESatisfaction.
CHW: We're staying with the typical production that we do, just the two of us working on stuff. We're doing all kinds of different things, though, like live instrumentation. It's gonna be a different experience. It's a really exciting project to do in this time, because there's a lot of creative energy going around, so…
AVC: Will there be any singers or MCs making guest appearances?
CHW: Hmm. I don't know. Will there be?
SI: Probably…
AVC: Is it a secret?
SI: Yeah. [Laughs.] There will be, but we're gonna wait a little while to say…
AVC: THEESatisfaction appeared on Shabazz Palaces's Black Up LP, right?
SI: Yeah, we were on "Swerve" and "Endeavors For Never."
CHW: Ishmael [Butler, of Shabazz Palaces] is a really cool guy. He's perfect to work with. He's just… [Laughs.] Perfect.
AVC: I loved Digable Planets when I was in middle school, so it was great to see him sort of reemerge.
SI: Us, too. We both grew up very familiar with "Rebirth Of Slick (Cool Like Dat)," obviously. As we got older, we started to go back and listen to the whole album and we both really love it. Reachin': A New Refutation Of Time & Space is just a classic.
AVC: There's been a lot of press recently on Seattle's hip-hop scene.
CHW: There's a lot of great artists right now, a lot of music booming in the scene, you know? There's Shabazz, and there's Metal Chocolates. Producers like OC Notes, Chocolate Chuck, and Eric Blood. They're all really cool and have a good groove going on.
AVC: Do you consider THEESatisfaction a hip-hop group, or is that category too limiting?
CHW: Absolutely. I mean, it is and it isn't, you know what I'm saying? It's just like your different seasons and emotions. Those are the reasons that we move in certain ways and the reasons we make certain kinds of music, so it all depends on the weather in Seattle; you know, the traffic. [Laughs.] Or whatever's going on in life. That all changes the mood and the genre. But I think our music works both within hip-hop and outside of it.
AVC: Musicians from Seattle always mention that the weather has a big impact on their work.
CHW: [Laughs.] It's true.
AVC: A lot of time to make music in the basement while it's raining?
CHW: The whole environment out here, really. There's a lot of trees and water.
SI: And mountains.
CHW: A lot of different spaces. You can go all the way up a mountain and go skiing. Or you can go to the beach, even if it's raining.
AVC: Do you ever put any field recordings or natural sounds in your music?
CHW: All the sounds we make are natural. [Laughs.] You mean like birds and stuff?
AVC: Yeah, like birds and wind and dogs?
SI: [Laughs.]
CHW: Yeah, you know, we make a little pigeon coo on some of the tracks. [Laughs.]
SI: Sure, why not?
CHW: I mean, we probably imitate nature and don't even notice it.
AVC: What have you been listening to recently?
CHW: Black Up, obviously. Little Dragon's Ritual Union.
SI: Saturn Never Sleeps—they're out of Philly.
AVC: Yeah, that's King Britt's project, right?
SI: Yeah.
AVC: You're touring with Handsome Furs, who are also on Sub Pop. Are you fans?
SI: Yeah, we recently got hip to them. We were watching some videos and geeking out. They were filthy.
AVC: Yeah, they can't seem to keep their clothes on in the press photos recently.
SI: [Laughs.] Yeah, I guess that's how they see it.
AVC: You're both big Odd Future fans, right?
CHW: Yeah, we like those guys. They're coming to Seattle.
AVC: What do you think of the claims about them being homophobic and misogynistic?
SI: I don't really know them to say whether they are. I can't really judge what they say on wax. People say a lot of shit on wax. But I don't know them personally.
AVC: What about their music?

CHW: It is what it is. People use sarcasm and comedy… people use different tactics and tools when they make music. Not everyone has the same approach. And if you don't like it, you don't have to listen to it. Their age plays a factor in it, too, I think. They're fresh out of high school or whatever. They're not at the point where they really have to think about those things. When you're older, you start really thinking about yourself and your music. I think they're being more fictional than personal.
AVC: Sun Ra spent a lot of time in Philadelphia. Are you fans of the Arkestra?
SI: I love Sun Ra. He was free. One of the freest black men who ever lived.
CHW: Yeah, he had his own style. He was someone who was very in touch with himself. There are some Sun Ra people here in Seattle. Julian Priester lives out here.
AVC: Listening to so much music, and pulling from so many different styles, is it ever hard to find your own voice as a musician?
SI: Definitely not. We're comfortable with who we are. I think it's great there's so much music out there. It makes things a whole lot better. If you hear of artists that sound like you, I think that's tight. They should link up, create, and come together.
CHW: I think it's a great opportunity, you know what I'm saying? The world's more open. We have a lot more things at our fingertips and we can actually connect through them.
AVC: Who would you like to work with?
SI: Little Dragon. MF Doom.
CHW: Esperanza Spalding.
AVC: What can a listener get from THEESatisfaction that he or she won't get anywhere else?
SI: Natural hair. [Laughs.]
CHW: Afros. [Laughs.] We provide a different perspective and a different thing. A different experience. I don't know. It's just a feeling.
AVC: It's a feeling, like Ishmael said on "Are You… Can You… Were You…?"
CHW: [Laughs.] Yeah. It's a feeling taking over. It's like a connection when we get onstage with the audience and we're just communicating together, having a conversation. It's beyond words.