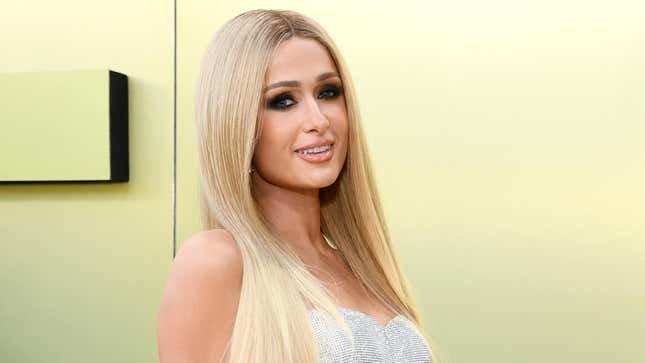 Paris Hilton was an easy pop culture punching bag in the early aughts. She became the poster child for shallow socialites, an icon of the excesses of wealth, and a case study (however unwillingly) for the sex-tape-to-mega-fame pipeline. She was also often at the center of a deeply misogynistic tabloid culture Whatever one might think of her, her persona, or her politics (or lack thereof), she was the subject of a lot of cruelty in that era, as she details in her new book Paris: The Memoir (via The Hollywood Reporter).
Can Gottmik nab the Drag Race crown for the trans community? He thinks so
One recollection in the book details the 2004 South Park parody about her, "Stupid Spoiled Whore Video Playset." She writes, "I'm the title character, but they also apply that epithet to Britney Spears, Christina Aguilera, Tara Reid, and all the little girls who were fans, which upset me more than anything ugly they could say about me. It also upset me that the episode graphically portrays [my dog] Tinkerbell being shot and killed. The thought of that made me sick. I've been involved in some pretty edgy media, but I don't even know where something like that comes from."
Hilton claimed not to have seen the episode at an event, which apparently bothered Matt Stone (whom she had met prior to the episode airing alongside South Park co-creator Trey Parker at a party, where she "found them cool and interesting"). "When a journalist told Matt about my muted red-carpet response, he said, 'That shows how fucked up she is,'" Hilton recalls. "My not wanting to watch his cartoon about my dog being shot and me coughing up ejaculate—that's evidence of how fucked up I am."
South Park was far from the only Paris parody in those days. Hilton also wrote about P!nk's 2006 track "Stupid Girls," which referenced the Simple Life star in its video. Hilton praises the "brilliant" artist, but lamented, "When everyone was buzzing about a sex tape of a certain teenage girl from a soon-to-be-hit TV show—a girl who said emphatically over and over that she did not want the tape out there—the takeaway was 'Stupid Girl.' The whole video is a not-at-all-subtle send-up of 'porno paparazzi girls' in general and, specifically, me, in a parody of my infamous sex tape."
G/O Media may get a commission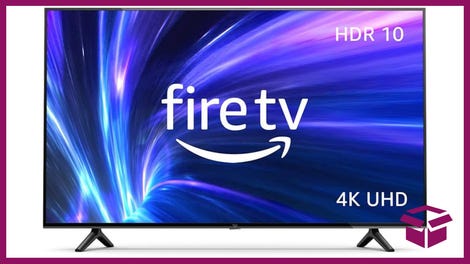 42% Off
Amazon Fire TV 50" 4K Smart TV
Hilton felt violated by the release of the tape, which was "made when I was not legally old enough to be served a rum and coke in a bar," and "was released and monetized against my will." Yet "when that thing hit the internet, the full weight of public outrage, scorn, and disgust came down on me instead of on the massive crowd of people who bought and sold it," she writes.
Elsewhere, she reflects (via InTouch), "The release of that private footage devastated me, personally and professionally. It followed me into every audition and business meeting for years. Even now, in a corporate world dominated by men, I look around a conference table knowing that most of the people sitting there have seen me naked in the most degrading way imaginable. … It's out there waiting for my children, who will be confronted with it someday."