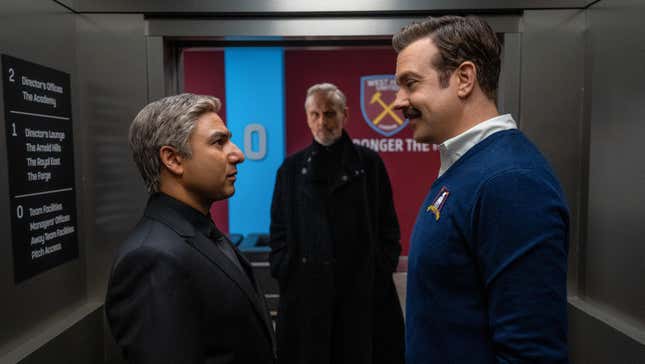 Television's most feel-good and/or corniest show Ted Lasso officially makes its season three premiere on March 15. Ahead of the new batch of episodes fueled on biscuits and believing in oneself, Apple TV+ has shared a new trailer, teasing new relationships, a continuing rivalry, and lots of love. Cue the gentle guitar music and the "Awwws."
With little actually said in the newest trailer, we've broken down the major moments we've keyed into when it comes to the third season.
Keeley and Roy's romantic fate remains uncertain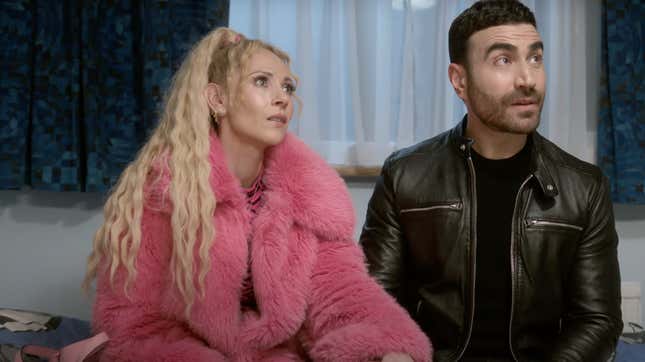 After avoiding a breakup in the season two finale, it looks like Keeley (Juno Temple) and Roy (Brett Goldstein) still need to figure out their relationship status. In the trailer, the two sit on a soccer-themed twin-sized bed and hold hands, before Jamie (Phil Dunster) comes barging in. This quick moment doesn't give a lot away, allowing fans to speculate wildly—including the possibility that the three will transform into a throuple in season three. However, no one looks too heartbroken in the scene, so maybe the two are alright (and don't need a third to spice up their relationship).
Ted's still having panic attacks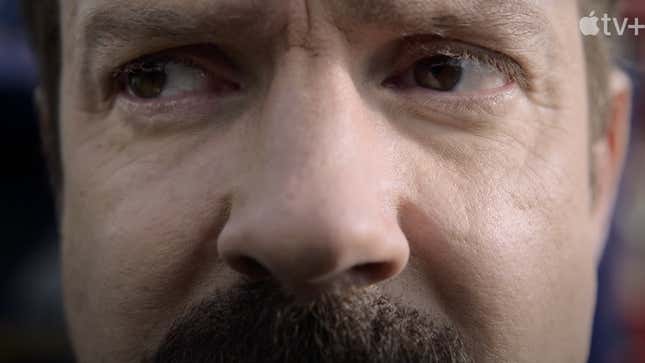 G/O Media may get a commission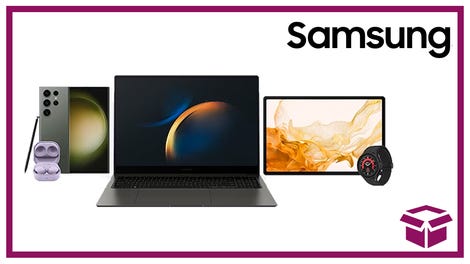 24 hour deals
Discover Samsung - Daily Deal
Jason Sudeikis spends much of the Ted Lasso season three trailer being cheery, classic Ted. But if you look closely, there's a brief moment when he's on the field and struggling with a potential panic attack: His hands tremble, and the camera zooms into his widened eyes. Ted spent most of season two dealing with his mental health, turning to Dr. Sharon Fieldstone (Sarah Niles) for help. It's how we learned more about Ted's tragic backstory with his father. Season three will probably build out on this storyline, along with the aftereffects of Ted's divorce and Richmond's championship loss. Ted's ongoing anxiety isn't surprising, but the trailer doesn't really feature Niles at all. However, series co-creator Bill Lawrence has already revealed she'll have a "significant" role in the show's final episodes, so we're keeping our fingers crossed.
Jamie Tartt steps into role of beloved team player
Who would've thought Phil Dunster's Jamie Tartt would be a pivotal team player when Ted Lasso began? After his evolution in season two—including the public revelation of how poorly Jamie's dad treats him—he's become a fan-favorite. The season three trailer reveals that, despite another terrible hairstyle, he's wholly devoted to Richmond AFC; the days of switching football clubs or participating in reality shows are long gone. Based on the trailer, Jamie gets along superbly with everyone, including Sam (Toheeb Jimoh). He'll probably spend the final season encouraging his teammates with optimism, a.k.a. the Ted Lasso effect. What if he's the one who convinces Keeley and Roy to find common ground again? Talk about character development.
Nate Shelley is in his villain era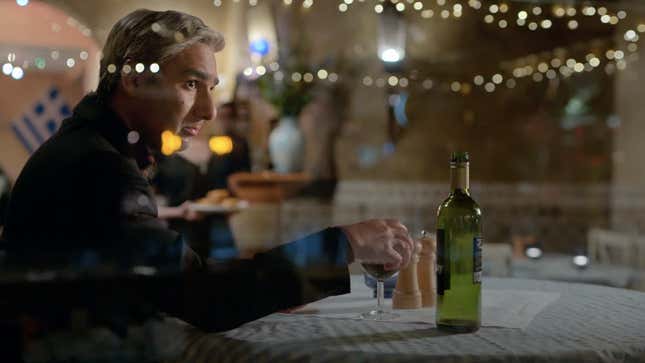 Ted Lasso's most contentious has been Nate's (Nick Mohammed) slow heel turn. He started off as a soft-spoken assistant but morphed into an egomaniac once he became a coach. By the end of season two, Nate is a full-fledged villain, the kind who spits on the mirror and tries to kiss Keeley. He yelled at Ted for being incompetent and promptly left Richmond to join forces with Rupert at West Ham. Based on the trailer, Nate is enjoying his negative turn, even if it makes him lonely. No shot encapsulates that more than him dining alone at A Taste Of Athens. In case you needed a reminder, he tried to reserve the window seat at this restaurant in season two to impress his parents. It didn't work out then, but Nate's not over the humiliation. He's sipping his wine while staring out—he may have gotten the desired table, but at what cost? That's what we're about to find out in Ted Lasso season three.

Anthony Head looks even hotter and more evil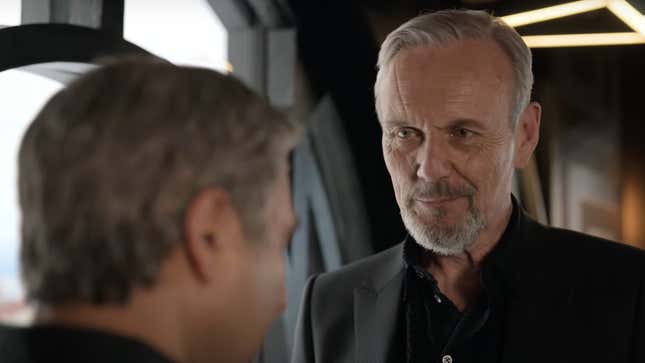 After cropping up in the last few episodes of season two, it looks like Anthony Head will be making regular appearances in the new season as "wonder kid" Nate begins his work for West Ham United. Ted Lasso's got Rupert and Nate fit with silver hair and sleek black suits to let you know these are the villains of the season. In the coming installment, Rupert (which is possibly a nod to his Buffy The Vampire Slayer character, Rupert Giles?) will go head-to-head with Rebecca (Hannah Waddingham), as she sets on taking him down. Just two British hotties, trying to destroy one another. Good luck, Ripper!
The third season of Ted Lasso premieres on Apple+ on March 15.