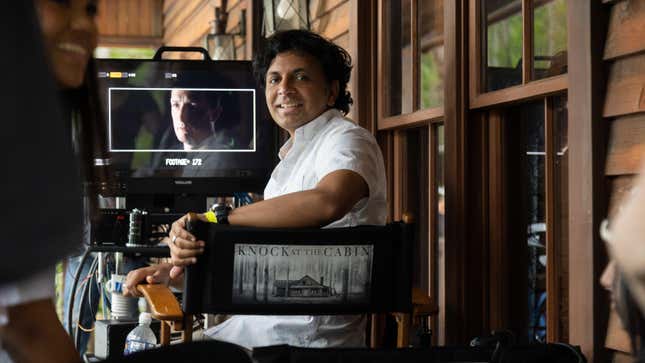 Few directors are as idiosyncratic and successful as M. Night Shyamalan. Dusting off the "twist guy" expectations he received in the wake of 1999's The Sixth Sense, Shyamalan has spent the last decade following his whims, taking risks, and challenging himself: he completed an unlikely superhero trilogy, dipped his toe in found footage, and shepherded an ambitious television project at Apple TV+.

Like 2021's Old, Shyamalan's latest, Knock At The Cabin, is a single-location thriller about parents and children and love and sacrifice, set against biblical stakes and played with intense sincerity. Armed with yet another fantastic cast that includes Dave Bautista, Rupert Grint, Jonathan Groff, and newcomer Kristen Cui, he's crafted an unlikely and unapologetic apocalyptic thriller for audiences to white-knuckle through. The A.V. Club spoke to Shyamalan about his new movie, finding inspiration in risk-taking, and why Bautista was the only guy for the job.
---
The A.V. Club: So many of your films are about parent-child relationships. What is it about a child's perspective that is so crucial to the way you construct a movie?

M. Night Shyamalan: I feel they're the closest to the way I feel about things. In some ways, they see things clearer. Or, at least, I believe in the version of the world that children see. There's something more accurate about the way they see the world as wondrous or the way they open up to individuals.
If you think about the opening scene of Knock At The Cabin, [Cui's character Wen] is alone, and then this giant [Dave Bautista] comes and sits down with her. As we watch as adults, it's very disturbing. But the child character is seeing something in Dave's character that is clear to her, and she sees something else in him. She sees a fellow child.

AVC: There's such an interesting back and forth that they have in that scene where the shots are matching. So they have a connection almost immediately. How did you build on that connection throughout the rest of the movie?

MNS: I don't want to get too much into cinema. I might bore everybody.

AVC: Not our readers. We want to hear it.

MNS: [Laughs] In that scene, I canted the camera in extreme close-ups to convey a sense of intimacy between the two of them. It's a very unusual sequence because I have them looking at the camera, looking down the lens, so it's already unnatural how their connection is. They have an immediate kind of soul connection, which I'm conveying through that. And I do it again later at the end of the movie with two other characters.

G/O Media may get a commission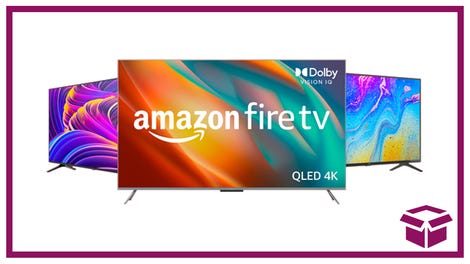 Ooh. stunning.
New Amazon Fire TVs
This language of seeing in each other's souls is that moment. And yet the camera is canting as the information is happening because Wen's experiencing two things in that scene, which is "I'm really connected to this individual," and the second thing is, "he's not telling me something very, very bad." So as he's talking to her, something very, very bad is growing, and it keeps shifting the axis.
AVC: Your budgets have decreased in the last 10 years. You've made several single-location films that have shown a new side to your work. Why did you make the jump?

MNS: I came to this realization when I was thinking about how to continue my career that I'm really not enjoying being in the system. I think they're beating what's really good in me out of me. I don't really care about money if it means that I have to give up something of myself to do it. I also realized that most of the movies that I love are very contained movies, so let me just pay for them myself and work with new people, and then I'll make it. And if they want to release it at that point, they can release it, you know? And that's the relationship that I'm going to have with the industry.
I want to take giant risks and what's been wonderful is that most of the time, my movies are in profit after three days of release in the movie theater. Maybe it's my "immigrant me" that wants everyone to be okay. A responsibility that my partners, even my distribution partners, are winning every time. And so I get to take huge risks, and they get to win and feel safe and support us. I think that's the healthiest way artists and commerce can coexist.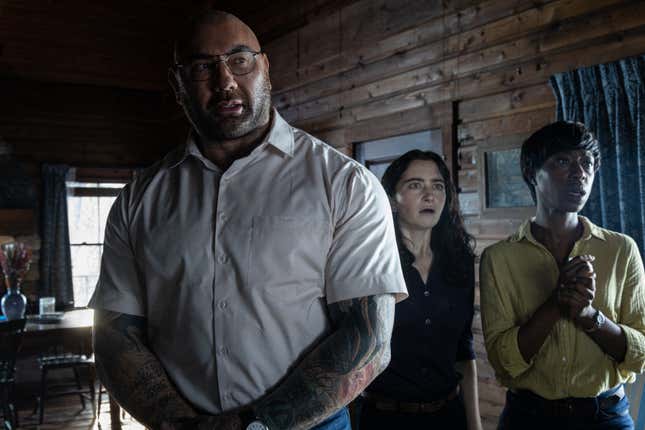 AVC: Outside of the Unbreakable trilogy, you haven't made sequels. Are there other movies you've made that you'd like to revisit and maybe expand upon?  

MNS: I don't know how to do that without giving up the ideas that I have in my head. To do these last two movies, Old and Knock At The Cabin, I had to shove the next movies down a little bit, and so now I'm back-ordered. I have, like, three movie ideas that I'm dying to do.

I used to fear that there was an expiration date on those, meaning that they wouldn't represent me. But Split talked me out of it. When I did Split, whatever it was, 19 years after I got the idea, it just came out in the new version of me. I realized, "Compelling ideas are compelling ideas, and they will reignite you in your new language wherever you are." So at least I have some peace with regard to that.

But no, I don't really get excited about (sequels). In fact, the thing that usually draws people to sequels is exactly what turns me off, which is the safety of it. I just—ugh. And even if I was talking to myself, like the idea of "am I doing it because I'm going to make money or"—God, that's so repulsive. For me, I want you guys to tear me to shreds. I want to risk it all—all the time. That's what's fun about being an artist and wanting to be a beginner every single time.

AVC: Speaking of risks, this is a huge role for Dave Bautista, who is fantastic in the movie. Was there a specific movie that you saw and said, "that's definitely the guy"? What inspired you to think that this role was for him?

MNS: Blade Runner 2049. That's what did it for me. I knew it when I saw it; that guy was special. I wrote it down. Who is that? I looked in the credits and said, "I got to remember this guy."

I tell this to everyone; your actions should be deeply what you believe in. And so, Dave, doing that movie, fighting to be in that movie, begging [director Denis Villeneuve] to be in that movie, and then delivering in that moment, he didn't know it, but that was where his career was going to take off and be everything he wanted it to be.

It's another example, even for myself, of making sure you know what you value. No matter how small, no matter what anybody says. "Why would you do that small little thing in that little movie?" Well, it's telling the world what you believe in, and then that comes back to you. And in this case, it came in the form of this story. There's only one person in the world who could play it, a giant who can do 30 pages of monologues. And it's like, well, who could do that? And it was David Bautista.