Jonathan Demme, the Oscar-winning director of dozens of films including Stop Making Sense, The Silence Of The Lambs, Philadelphia, and Rachel Getting Married, has died. The cause of death, as reported in Indiewire, was esophageal cancer and complications from heart disease; Demme had been treated for the latter off and on since 2010, but his condition reportedly worsened in recent weeks, and he died in New York City earlier this morning. He was 73.
Demme was born in Long Island, New York in February of 1944, growing up in the Americana-infused Eisenhower era that would profoundly influence his directorial obsessions later in life. He initially wanted to be a veterinarian, but a lack of scientific aptitude led him to writing film reviews, then to a job as a press agent at now long-shuttered studio AVCO Embassy, then to legendary exploitation producer Roger Corman, who Demme would come to consider a mentor. Corman served as an uncredited producer on Demme's directorial debut, the women-in-prison flick Caged Heat (1975), which also marked Demme's first collaboration with his frequent collaborator, cinematographer Tak Fujimoto. Although inarguably part of the Corman B-movie machine, the film shows flashes of the eccentric genius Demme would become.
Corman also produced Demme's next two projects, the kitschy road movie Crazy Mama (1975) with Cloris Leachman and the Peter Fonda-starring revenge thriller/capitalist critique Fighting Mad (1976). After the failure of his next movie, Citizen's Band, a.k.a. Handle With Care (1977), which Senses Of Cinema refers to as Demme's "first masterpiece" in its overview of the director, Demme was hired by actor Peter Falk to direct a Colombo TV movie in 1978. A string of smaller works—including Melvin And Howard (1980) and Swing Shift (1984), which was extensively, disastrously re-worked before its release—followed, until Demme broke through with his first music documentary, the 1984 classic Stop Making Sense. The playful spirit of the Talking Heads carried through to Demme's next two films, the charming, romantic Something Wild (1986) and stylized Married To The Mob (1988); Demme also directed a number of music videos and Saturday Night Live sketches during this creatively fruitful decade, along with the film version of Spalding Gray's one-man show Swimming To Cambodia (1987).
The work that would win Demme his first and only Academy Award for Best Director was also something of a departure for the director. Silence Of The Lambs (1991) is a crime thriller dark enough to be frequently cited as the only horror movie to have ever won the Oscar for Best Picture. Still, in its invocations of Tom Petty and The Fall, the film retains Demme's signature rock 'n' roll spirit. Silence Of The Lambs was criticized by LGBTQ groups for its portrayal of serial killer Buffalo Bill, leading Demme to take a different, arguably more respectful approach for his next film, Philadelphia (1993), starring Tom Hanks in an Oscar-Winning turn as Andrew Beckett, a gay lawyer dying of AIDS who sues his former law firm for wrongful dismissal.
Demme went heavy again for a film adaptation of Toni Morrison's magical-realist classic Beloved (1998), followed by remakes of the Audrey Hepburn/Cary Grant film Charade (re-titled The Truth About Charlie) in 2002 and John Frankenheimer's The Manchurian Candidate in 2004. And although he would go on to direct a few more fictional features—including 2008's Altman-esque Rachel Getting Married, which netted Anne Hathaway her first Oscar nomination—Demme committed himself anew to his talent for documentary, and particularly music documentary, in the last decade of his life, directing documentaries on Neil Young, Jimmy Carter, and Justin Timberlake, among others. Like many prominent directors, he also began directing television in the 2010s, helming episodes of The Killing and two extraordinary episodes of HBO's Enlightened.
G/O Media may get a commission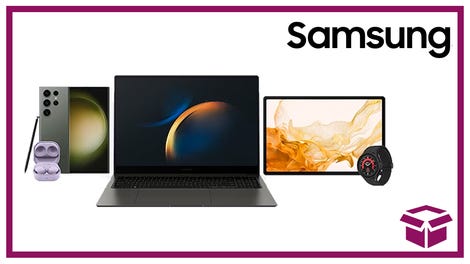 24 hour deals
Discover Samsung - Daily Deal
Demme's last fictional feature film was 2015's Diablo Cody-penned, Meryl Streep-starring aging-rocker dramedy Ricki And The Flash, and his last documentary feature was Justin Timberlake + The Tennessee Kids, which came out last year. However, his last televised work, an episode of Shots Fired, airs tonight on Fox. The famously private Demme leaves behind three children and legions of friends and admirers, many of whom have already paid their respects on social media.