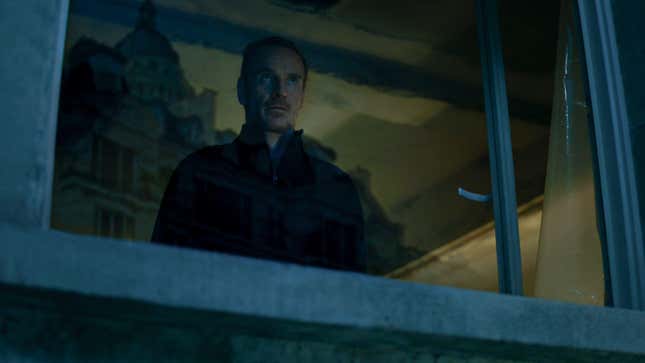 A David Fincher joint about a killer? Groundbreaking. But seriously folks: a thriller about an assassin seems completely fitting from the filmmaker who brought us SE7EN, Zodiac, The Girl With The Dragon Tattoo, and Mindhunters. Of course, to reduce Fincher down to his killers would be—well—reductive, but it's undeniably an archetype he handles with finesse. So seems to be the case in The Killer, which is slated to premiere on Netflix on November 10.
Netflix plans to make you freeloaders finally cough up the dough
Fincher's strengths are certainly at play in the new trailer for the film, which stars Michael Fassbender as the titular killer. Per Netflix's synopsis, "After a fateful near-miss an assassin battles his employers, and himself, on an international manhunt he insists isn't personal." The assassin in question is powerfully precise, at least when he reminds himself to be: "Stick to the plan" is the mantra that repeats over the trailer, along with some other helpful notes (no empathy, trust no one, always ask "what's in it for me," etc.).
Fincher's sharp, cold style pairs well with the graphic novel sensibility of the source material, which is by Alexis Nolent (a.k.a. Matz) and Luc Jacamon. Andrew Kevin Walker, the writer behind Fincher's SE7EN, adapted the award-winning French graphic novel series for the screen. In addition to Fassbender, the movie also stars Charles Parnell, Arliss Howard, Sophie Charlotte, and Tilda Swinton.
The Killer is set to debut this weekend at the Venice Film Festival, where the film will premiere in competition. If you want to catch it in theaters yourself before it streams on Netflix, it will screen in select theaters starting October 27. And in the wise words of Wendy Williams: Don't let the killer get you!