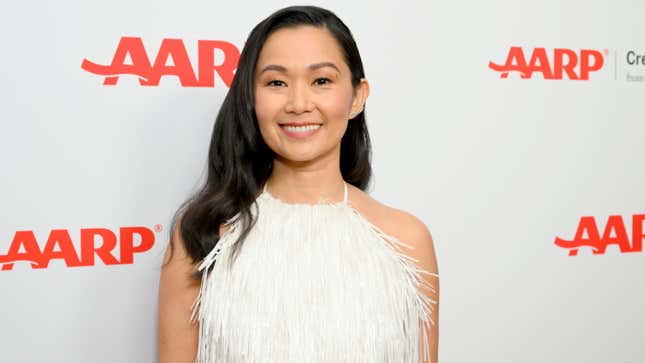 Hong Chau is having a moment. She's Oscar nominated for The Whale, a key player in one of last year's buzziest films The Menu, had a guest role in one of this year's buzziest shows Poker Face, and has films lined up with Kelly Reichardt, Yorgos Lanthimos, and Wes Anderson. But Chau has been on the hype train before, and she's not necessarily purchasing a ticket this time around.
It's partly because the Downsizing team so assured her of success and nominations to come that she was blindsided by that film's brutal backlash. "I said to myself, 'I don't ever want to go through this again,'" she tells The Independent. "So now, when people ask how it feels to be nominated, it's strange. I really feel nothing."
Or not totally nothing: "If I can be completely honest, it's more like, 'Oh dear,'" Chau admits. "Oh dear" is probably the correct reaction given that The Whale has also been the subject of intense backlash, despite nabbing nominations for Chau and lead actor Brendan Fraser. Chau says Darren Aronofsky and the rest of the crew were "so careful" about their depiction of obesity, but she understands the movie is polarizing. "We know on our end how we felt about it. But I think it doesn't hurt to also listen to people who've been frustrated with [Hollywood's] depiction of obesity," she says. "How they feel about it is totally valid. You can be proud of it and be open to criticism."
As for the Downsizing backlash, it sounds like she's still a bit stung. "I felt like the people who were really harping on the accent and her place within society... [came] from a more privileged background," she says in defense of her character, Ngoc Lan. "Nobody went and asked what the ladies who work at the nail salon [thought about it], or the people who worked in the kitchens of all of these restaurants. Any time you're getting an opinion about Asian Americans, it's usually coming from a very wealthy, educated Asian person who has a very different background from what I grew up with. So I'm always going to be on the side of the Asian working class and the poor, and not so much, you know, the Asian person who went to Harvard."
G/O Media may get a commission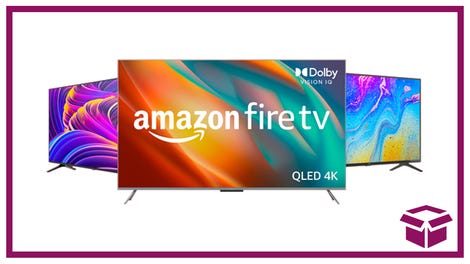 Ooh. stunning.
New Amazon Fire TVs
"I just wished that whatever people's little qualms were about the film or my performance, that they could have acknowledged that a little bit more," Chau laments. "Maybe, with time, it'll get a more sympathetic reception."