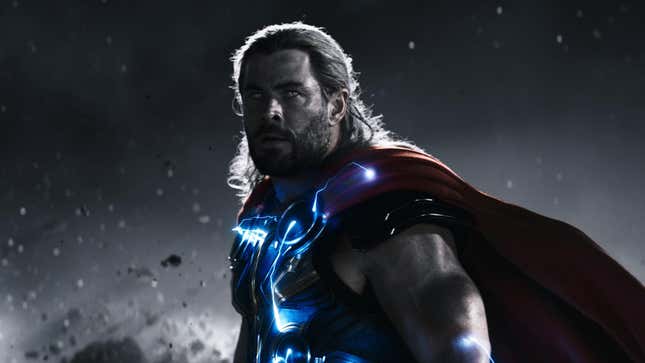 WARNING: This article contains major spoilers for various Marvel films and TV series.
After a slow but steady decade-long build toward a massive superheroic crescendo with 2019's Avengers: Endgame, the Marvel Cinematic Universe has continued to occupy the pinnacle of modern popular culture. Seven films and seven streaming series after Endgame, Thor: Love And Thunder, the fourth solo entry headlined by Chris Hemsworth's Norse God of Thunder, made a thunderous boom at the box office even though the movie's reviews were as inconsistent as lightning strikes.
The broad scope of that response—some heralding director Taika Waititi's deliriously unleashed creativity, others calling it a Ragnarok redux—suggests an uncertain future for this shared cinematic universe, both on screen and behind the scenes. What exactly does Love And Thunder tell us about what's to come in the MCU? And perhaps most importantly, is Marvel Studios giving fans what they want?