While lesser news outlets devoted plenty of time yesterday to the FBI's move to raid the offices of Trump attorney Michael Cohen, the stoic journalists at Fox News understood the latest presidential scandal as exactly what it was: a temporary distraction from the breaking stories America truly needs to know. Safe in your beds, gently dreaming the comforting dreams of a global superpower's highest office dissolving before our eyes, you may have mistakenly thought all was well.

Luckily, we have Tucker Carlson here to get to the issues that really threaten our lives—issues like the lies we've all been swallowing about the super horny, super murderous panda bears nestled like vipers in the naive bosom of a blind nation.
Carlson, the twin forces of rage and confusion battling as always across his knitted brow, introduced a new study of utmost importance last night by telling us that, though we may picture the humble panda bear as a gentle creature, "like a lot of what we hear, that's a lie."
Alongside a ticker reading "PANDAS ARE AGGRESSIVE AND SEX-CRAZED" and a graphic shouting "PANDAS EXPOSED," Carlson shared new information on the bear's "taste for flesh" and the possibly life-saving warning that they "could easily kill you if they felt like it."

G/O Media may get a commission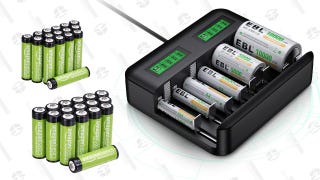 Much like Carlson himself, the panda is also "not against sex" but simply hates "unsexy zoos." A dominant bear, in the wild, may have "sex 40 times in a single afternoon," the boyish anchor says with astonishment. We're told, lastly, to be thankful that the panda doesn't turn its fuzzy gaze toward humanity or, and this should be recited to your children each night before bed, "humans would be the endangered species."

It's a chilling report that liberal news channels wouldn't touch with a ten-foot pole. Luckily, though, the pandas are still contained and America will never know the horrors of unchecked mass violence and sexual promiscuity under the watch of stewards like Carlson.

Send Great Job, Internet tips to gji@theonion.com