Displaying the peerless diplomatic acumen that makes him a viable candidate for the office of President of the United States of America, Donald Trump managed to piss off millions of people and lose a key source of ratings for his anachronistic objectification parade before he even finished announcing his candidacy. In his speech, Trump made a series of statements saying that, should he be elected to the highest office in the land, he would build a wall on the southern border between the U.S. and Mexico. This is necessary, you see, in order to keep the Mexicans out: "They're bringing drugs, they're bringing crime. They're rapists," Trump said. "Some, I assume, are good people, but I speak to border guards and they're telling us what we're getting."
As one might expect, this did not go down so well, not only with the drug dealers and rapists still in Mexico—who symbolically expressed their displeasure in the form of Donald Trump pinatas—but also with the sizable number of Americans who trace their ancestry to the smugglers' den to our south (and, you know, everyone who isn't a racist jagoff). The blood that Donald Trump would probably describe as "fiery" coursing angrily through their veins, they vowed not to rest until this master politician felt their wrath.
This turned out to be pretty easy, actually, as San Antonio-based Spanish-language TV network Univision Communications Inc. announced today that it is ending its business relationship with the Miss Universe Organization, the group that runs the Miss Universe, Miss USA, and Miss Teen USA pageants and counts Trump as one of its co-owners. In a statement, Univision directly cited Trump's comments as the reason for the move, saying, "At Univision we see first-hand the work ethic, love for family, strong religious values and the important role Mexican immigrants and Mexican-Americans have had and will continue to have in building the future of our country. We will not be airing the Miss USA pageant on July 12th or working on any other projects tied to the Trump Organization."
Univision is currently—and consistently—the top Spanish-language network in the world, and one of the top five networks in the U.S. overall. This week's numbers put it at No. 4 among the desirable demographic of adults aged 18-49, meaning that Univision's decision to stop airing Trump's beauty pageants will mean a significant hit in the ratings for the already-struggling cultural institution. The rest of the world, upon hearing the news, cared for like a split second, then realized that they hadn't thought about beauty pageants in 30 years, about the same time they lost all respect for Donald Trump.
Trump, of course, blames the Mexican government, because he's never, ever made a mistake.
G/O Media may get a commission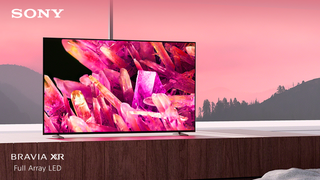 $400 off
Sony 55 Inch 4K Ultra HD TV X90K Series
UPDATE: Reinforcing his commitment to tort reform, Trump is lashing out against Univision in the only way he presumably knows how: by promising to sue the network into the ground. "We'll be bringing a major lawsuit against Univision for defamation and also they owe us a lot of money," Trump tells Deadline. Trump also claims that Univision has already called him to apologize and that "They know what they are doing is wrong," adding that "I wish we had gone with Telemundo, it would have gone a lot differently."
UPDATE, 5:00 P.M. CT: Actress Roselyn Sanchez, who was scheduled to co-host the Spanish simulcast of the Miss USA pageant, has bowed out in response to Trump's remarks. "Although I am not Mexican, I am Puerto Rican and a proud Latina, and his comments were an insult to our culture. I won't sponsor anything produced by Donald Trump," she tells The Hollywood Reporter. Colombian singer J Balvin and Sanchez's Devious Maids co-star Cristian de la Fuente have also canceled their scheduled appearances at the pageant.