In 2009, A.V. Club head writer and hip-hop specialist Nathan Rabin decided to spend a year or two immersing himself in the canon of country music, a genre he knew little about, but was keen to explore. The result: Nashville Or Bust, a series of essays about seminal country artists. After 52 entries, Rabin plans to travel south and explore some of country music's most hallowed landmarks and institutions.
If country music is still known in many quarters as the music of illiterate, moonshine-swilling hillbillies wearing backward overalls and Appalachian smiles, Hee Haw is at least partly to blame. For decades, the cornpone television fixture offered undiscriminating audiences fast-paced hillbilly minstrelsy heavy on winking sex jokes, blacked-out teeth, and hayseed humor.
Growing up, Hee Haw greatly influenced my perception of country music and Southern culture, and certainly not for the better. I wasn't alone. Because television is such a powerful, ubiquitous medium and because country was considered a relatively small-time, regional genre until artists like Garth Brooks sold out arenas and went gazillion-platinum in the '80s, Hee Haw introduced a lot of neophytes to country in a way that, to put it mildly, did not present the art form in the most dignified light.
Hee Haw made it easy to caricature country fans as proudly ignorant rubes. The show debuted in 1969 as a mid-season replacement for The Smothers Brothers Comedy Hour. The symbolism was hard to ignore: The pot-smoking, smartass lefty provocateurs were being yanked off the air for being incorrigible troublemakers, making room for All-American rubes picking, grinning, and doing everything in their power to make audiences forget that the world was crumbling around them.
Before I began this project I knew Buck Owens primarily as the guy in backward overalls from Hee Haw. Sadly, I suspect that's true of many people with limited exposure to country. Yet the guy named Buck in backward overalls on that silly hillbilly show was anything but the affable rube he played on television.
Sure, Owens was a funny and charismatic high-school dropout; but he was also a brooding man of infinite darkness and terrifying mood swings who presided over a musical and business empire so vast that his admirers called him The Baron Of Bakersfield (his adopted hometown and base of operations) while his detractors called him The Robber Baron Of Bakersfield, and with good reason. Owens made an awful lot of money through hard work and talent, but he made even more from other people's hard work and talent. Like boy-band svengali Lou Pearlman, Owens cheated people because he could; it was a game to him, a way to continually exert his enormous power and wealth. He liked to see how far he could push people before they pushed back.
G/O Media may get a commission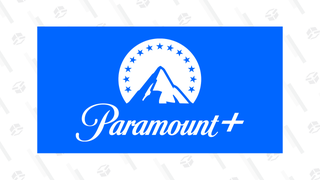 One month free
Paramount+ One-month Free Trial
Owens' cheapness was the stuff of legend; he wasn't about to buy a new stage costume for each new member of his band The Buckaroos, so new members would inherit the suit and shoes of the musician they were replacing. He made his employees sign draconian contracts that stopped just short of demanding the eternal soul of their firstborn child. According to Eileen Sisk's Buck Owens: The Biography and every other book about country music I've read, Owens was a mean, miserable, womanizing, bullying, emotionally abusive sonofabitch. He was also a genius, a superstar, and a peerless spotter (and exploiter) of talent, which is why he was able to get away with being such a mean, miserable, womanizing, bullying, emotionally abusive sonofabitch.
The future Baron Of Bakersfield's family moved from Texas to Arizona during the Dust Bowl, while Owens was still a child. Owens worked the requisite odd jobs, driving trucks and honing his showmanship skills as a disc jockey; but making music was where both his heart and his ferocious ambitions lay, and he was soon picking up extra scratch as a session guitarist. He was a reluctant frontman: He was self-conscious about his homely looks and possessed more confidence in his guitar playing than his singing. But he was also an inveterate ham and a savvy businessman who knew the guy with his name in lights made a whole lot more than the anonymous folks in the background. Consciously or unconsciously, Owens spent much of his career doing everything in his power to ensure that the man with his name in lights became unimaginably rich while the anonymous folks in the background were forced to live from paycheck to paycheck, when their paychecks arrived at all.
Owens recorded a rockabilly single called "Hot Dog" under the pseudonym "Corky Jones" because he didn't want his own name associated with anything outside country music. "Hot Dog" is little more than a silly, amped-up trifle that went nowhere before Owens re-recorded it under his own name decades later, but it foreshadows the stripped-down rock elements that would help define the Bakersfield sound: raw, propulsive, and blissfully devoid of the frills and extravagances of countrypolitan and the Nashville sound.
In 1960, Owens teamed up with a teenaged fiddle and guitar prodigy named Don Rich who would become his closest friend, most important collaborator, and one of the architects of the Nashville sound. The two men embarked on one of the most fruitful and productive partnerships in the history of country music. Owens and Rich had stumbled upon a winning formula: simple, direct songs of longing and heartbreak delivered with a wink that doesn't quite mask the hurt underneath. In that respect, "Act Naturally" is a quintessential early Owens smash and a typical example of how he did business.
The song was written by Johnny Russell, who gave it to his friend and collaborator Voni Morrison to give to Owens. Owens didn't think much of the clamorous ditty, but Rich liked it, so Owens decided to record the song—but only on the condition that he maintain all the publishing rights for it, and with those, the lion's share of its profits.
Owens had already recorded it, but he made Russell (and Morrison, who didn't work on the song but was credited as a songwriter thanks to an agreement she had with Russell) sign away the rights all the same. A jaunty little number about the bright side of romantic rejection, "Act Naturally" finds Owens adopting the persona of a put-upon little guy in order to argue, in a tongue-in-cheek fashion, that he'd be perfect to play a man who's "sad and lonely" because all he would have to do is "act naturally." It was an instant classic later covered by The Beatles, but it betrays an ignorance about Method acting; sure it's important to be able to draw upon real-life experiences while preparing for a role, but it's no substitute for classical training or experience. Owens never missed an opportunity to make a fast buck, so he scored a hit with "Act Naturally" twice, first as a solo number and later as a duet with Ringo Starr.
"Excuse Me (I Think I've Got A Heartache)" is cut from the same sturdy cloth as "Act Naturally." Drums played a much more important role in Owens' recordings than they did in the music of his contemporaries, with the exception of his rival/former collaborator/fellow proponent of the Bakersfield sound Merle Haggard. Drummers like Willie Cantu gave the songs either a jazzy shuffle or a driving backbeat far removed from the polite drumming coming out of Nashville at the time. All the elements are in place: Tom Brumley's expert slide guitar, high harmonies that intertwine Owens and Rich's complementary voices, and a relatable lyric paired to a memorable title. Owens knew not to mess with a winning formula, especially when it led to a string of hits like "I've Got A Tiger By The Tail" (which was inspired by Esso's "Put a tiger in your tank" slogan), "My Heart Skips A Beat," and "Waitin' In Your Welfare Line," another cheerful ditty about romantic longing that more than lives up to its title.
Owens' signature sound made him one of the top country acts of the '60s, if not the top country act of the '60s. But as his popularity began to wane, he began to experiment with bluegrass ("Rollin' In My Sweet Baby's Arms"), string-laden bubblegum psychedelia ("Big In Vegas") and even a bewildering, misguided foray into folk via a puzzling cover of "Bridge Over Troubled Water," a song that clashes violently with Owens' homespun persona and goes so overboard with echo that it sounds like it was recorded inside a submarine.
The icon's life and career was full of turmoil and friction, giddy highs and crushing lows. But nothing affected Owens as deeply as Rich's 1974 motorcycle death. Owens never recovered from the blow professionally or personally, and the '70s proved a rocky decade for the superstar.
Appearing on Hee Haw clearly had an effect on the music Owens recorded: Many of his '70s singles border on novelty songs. "On The Cover Of Music City News" is a goofball parody of the already silly "Cover of the Rolling Stone," while "You Ain't Gonna Have Ol' Buck To Kick Around No More" was inspired, predictably enough, by Richard Nixon's famous line.
But it wasn't all fun and games. Sometime in the early '70s, Owens encountered a horrifying sight that scarred him irrevocably and haunted him the rest of his days. The formative trauma inspired Owens to purge himself of these memories by recounting his experiences in "(It's A) Monster's Holiday." In it, Owens chillingly sings of a nightmare soiree where "Frankenstein was first in line and the Wolfman came up." But Frankenstein and Wolfman weren't the only terrifying beasties Owens encountered that dark night: According to his eyewitness account, Dracula, the Hunchback of Notre Dame, gremlins, dragons, goblins, and zombies were all at this sinister soiree. Owens was nearly as traumatized by his experiences as David Cross in this classic Mr. Show sketch:
Yes, Owens never got over the one-two punch of his best friend and most important collaborator dying young and unexpectedly and then encountering pretty much every monster known to man.
According to Sisk, Owens had a love-hate relationship with his back-up band The Buckaroos. They were essential to his success, but he also resented the acclaim and attention his group received. Live In Scandinavia, from 1970, offers an electric glimpse into the Buckaroos at the height of their powers; Rich on fiddle and guitar, Doyle Holly on bass, Tom Brumley on steel guitar, and Cantu on drums back up not just Owens but each other and other performers, with Rich, Buddy Alan (Owens' son), and The Hager Brothers—popular performers on Hee Haw—all taking turns in the spotlight. Owens is the star of the show, though. Pausing only to flirt with women in the audience, he speeds through his hits with ruthless efficiency, often condensing his back catalog further through medleys. But the entire bill is clearly having a blast, and the fun is infectious. Scandinavia suggests that Owens might have needed the crackerjack musicians in the Buckaroos more than they needed him.
Following Rich's death, The Baron Of Bakersfield became as much of a recluse as anyone can possibly be while still co-hosting a nationally syndicated television program—Owens wouldn't leave Hee Haw until 1986—until super-fan Dwight Yoakam essentially brought him out of retirement to duet on "The Streets Of Bakersfield," a song Owens had previously recorded in 1972. "Streets Of Bakersfield" was written both for and about Owens. Writer Homer Joy came to Bakersfield to pitch songs to Owens, who wouldn't grant him an audience; Owens is the sneering fellow in the song who doesn't know or like the protagonist and doesn't care how he feels.
The differences between the two versions are telling and instructive. Owens' version is low-key and somber, the weary lament of an outsider just barely hanging on. The duet, in sharp contrast, is powered by underdog defiance. It spits in the face of everyone who judges people without knowing them. It's an outcast anthem from a man who became a legend without ever playing the Nashville game.
Yoakam gave his idol the greatest gift of all: the ability to shed his Hee Haw cornball image and be recognized as the serious and gifted—if mercurial and deeply troubled—artist he always was.
Up Next on Nashville or Bust:
Porter Wagoner
Charley Pride
Johnny Paycheck
Eddy Arnold
Brad Paisley