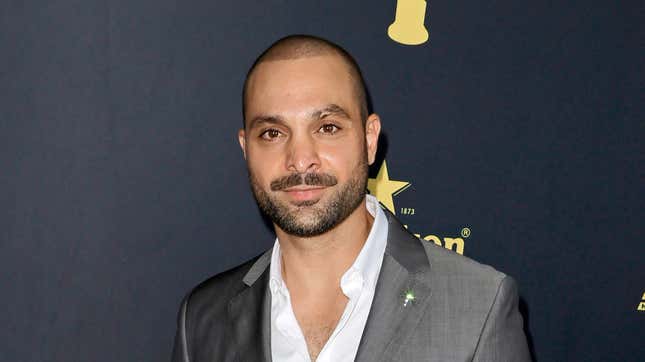 Michael Mando, best known for his starring role on AMC's Breaking Bad prequel Better Call Saul, has reportedly been fired from Apple TV+'s upcoming Ridley Scott drama series Sinking Spring. Per THR, Mando was let go from the series, which co-stars Brian Tyree Henry, after an "on-set incident" with one of the co-stars of the series. No one, as of yet, is reporting who the other participant in the "incident" was; in addition to Henry, the series also co-stars Ving Rhames, Kate Mulgrew, and Marin Ireland.
The A.V. Club's best shows of 2022 No. 3
Mando will be replaced on the series by Wagner Moura, lately of Puss In Boots: The Last Wish, Shining Girls, and the extended Narcos universe of shows. Moura will take over the role of Manny Cespedes, a long-time friend of Henry's character Ray, and who gets wrapped up in the chaotic aftermath of a plan to rob a house while masquerading as DEA agents. The series is based off of a book, Dope Thief, by Dennis Tafoya, and is being produced through Scott's ongoing deal with Apple, with Top Gun: Maverick writer Peter Craig serving as showrunner.
Details about the actual incident are being kept nil at the moment, outside of it being referred to by some sources as a "clash." Producers supposedly tried to "smooth things out" in the aftermath, but the decision was ultimately made for Mando to leave the series.
Before joining Saul—where he starred for six seasons as perpetual cartel pawn Nacho Vargas—Mando co-starred (opposite Tatiana Maslany, Tatiana Maslany, and Tatiana Maslany) in Orphan Black, and had a small but memorable role in Spider-Man: Homecoming. (He's also known to gaming nerds for his eye-catching role as psychotic killer Vaas in Far Cry 3.) Neither Mando, nor Apple, have so far commented publicly on his removal from the eight-episode series.