This summer marks the first time The CW has had a full night of comedy since 2008, a year before the channel canceled all of its sitcoms and became a broadcast network airing only dramatic and reality programming. While the network's low ratings have been the most common argument for questioning its status as the fifth broadcast network, its complete abandonment of scripted comedy has been the most compelling.

On the back of the successful Whose Line Is It Anyway? revival, however, The CW is returning to comedy in a tentative summer maneuver protected by both old and new alternative programming initiatives. Neither Seed nor Backpackers was developed for The CW. Seed is a sitcom that debuted on Canada's City network in early 2013, the latest CW series to be imported from that nation after The L.A. Complex and the short-lived 18 To Life. Backpackers, meanwhile, is an expanded web series—also Canadian in origin—that originated on The CW's online CW Seed platform, repackaged and expanded for broadcast. And although the network once again brought forth zero comedies in the most recent development season, the choice to build an entire night of comedy programming this summer—with an original Whose Line at 8 p.m. and a Whose Line repeat at 9 p.m.—seems to test if there's a future for scripted comedy at the network.
Whether that future is likely to involve more of Seed or Backpackers, though, is a different question. Seed is a single-camera sitcom about Harry (Adam Korson, best known to American audiences from Discover's "We treat you like you'd treat you" ad campaign), a typical man-child in the atypical situation of playing part-time father to a 9-year-old son, Billy, and a 15-year-old daughter, Anastasia, conceived using his donated sperm. Although one of Billy's two moms insists "we're not a family just because our kids share some DNA," the series is not subtle in its desire to expand our understanding of family through this nontraditional setup. That setup also includes Anastasia's uptight parents and Rose, who cosmically chose Harry's sperm after an encounter with him convinced her to give up on men.
The show struggles a bit under the weight of Harry's unlikeable personality (every man-child cliché imaginable is used to shorthand his contrast from the fabricated Ivy League doctor on his donor profile), but it understands the importance of heart to what is ostensibly a family sitcom, and the wide range of character types makes for dynamic story possibilities. The show is also well calibrated, grounded, and earnest—it is Canadian, after all—when it needs to be, but still willing to be quick and silly when the moment arises. It's not going to reinvent the wheel, but it's a solid sitcom with growth potential that also has the benefit of two seasons already produced north of the border.
G/O Media may get a commission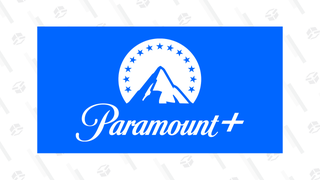 One month free
Paramount+ One-month Free Trial
By comparison, The CW has invested more in Backpackers, given the production of additional episodes in the series' transition from the web to television. The show follows Ryan (Noah Reid), a backpacker who is sent by his fiancée on a pre-marriage journey of romantic exploration to make sure they won't regret settling down. He's joined by his wingman Brandon (Dillon Casey) as they travel through Europe, hopping from hostel to hostel and comic misadventure to comic misadventure. All the while he's trapped between hunting down his fiancée—who's on a journey of her own on the continent—and Europe's many temptations.
Originally aired in short segments online, Backpackers has been reworked into a 10-episode series, with a majority of the episodes consisting of material produced specifically for television. The CW hasn't made that material available, but the reworked web content is a broad comic travelogue that coasts on its European locations but benefits from two charming leads. The transition from web series to half-hour episodes makes for some awkward pacing, as a single episode blasts through three or four different comic setups and lacks the typical thematic structure of episodic television. Nonetheless, Backpackers generates effective momentum through recurring characters and increasingly heightened situations, which oscillate between the extremes of fairly basic hookups to Ryan being mistaken for a famous footballer in Italy.
Both shows are amiable, ultimately, but they're not particularly groundbreaking. Seed has a solid sitcom foundation, but suffers from limited ambition and a complete lack of promotion that makes it feel like a low priority for the network. And while Backpackers could have used the web series form to push in new directions, it mainly doubles down on road-trip tropes, which feel played out as they're strung together for television. Seed is the odder fit for The CW's audience compared to Backpackers (which has enough sex and attractive young people to feel at home on the network). Both shows seem like they were chosen not because they were particularly exciting, but rather because they were safe (and cheap).
There's a "What if?" scenario in which The CW picked up Brad Bell and Jane Espenson's Husbands from its Seed platform instead of Backpackers, in which case the story could be about The CW expanding its representation of LGBTQ relationships. But there's no story with Seed or Backpackers, except that The CW is making its largest commitment to comedy in years with shows that mitigate the risk of such an endeavor. Given their summer debut, it's also unlikely either show can become an anchor of such a lineup: Seed's second season has already aired in Canada, and Backpackers seems like it could support a second season, but any in-season comedy bloc would be generated through traditional sitcom development that The CW has more control over.
Neither Seed nor Backpackers represents a terrible way to spend a half-hour of summer television viewing, and it's encouraging to see The CW giving comedy a second chance. But neither show can shake the sense that the new comedy bloc is a weather balloon The CW isn't particularly invested in beyond the data they collect in preparation for a real return to comedy in the future.
---
Seed
Produced by: Joseph Raso, Mark Farrell
Starring: Adam Korson
Debuts: Monday, July 14 at 9:30 p.m. Eastern on The CW
Format: Half-hour single-camera sitcom
Two episodes watched for review