After a whirlwind deluge of announced projects and nostalgia-dosed favorites this afternoon—The Sandlot! The Simpsons! Jeff Goldblum, wandering around and being interested in stuff!—Disney has finally consented to let us all in on the pricing and scheduling details for its long-hyped Disney+ streaming project. So here are the nitty-gritties, folks: It's launching November 12, it'll cost $6.99 a month, it'll be totally ad free, and it's coming for you and your kids.
We've always known that Disney was positioning this thing as a Netflix-killer, and all of these elements conspire to make those intentions even clearer. Even as the King Of Streaming continues to slowly but steadily bump up its prices, Disney+ is coming in at an extremely attractive price-point for the amount of content that it's promising. (The company was careful to highlight all its new Marvel shows, and the two Star Wars programs currently in the works, as part of its exclusive offerings.) Meanwhile, the decision to avoid ads—and thus the various frustrations that surround, say, Hulu—means that the corporate behometh can position itself as a legitimate competitor to the streaming giant.
All that being said, Disney has made it clear in the past that it doesn't expect to recoup the reported billion-plus it's spent on this venture any time soon. Rather, this is about staking out a long-term space in the streaming space, a prospect presumably propelled along by CEO Bob Iger, who's made it clear that he expects the service to be a major part of his over-arching legacy at the company, a tenure that also saw it hoover up ever more media brands and content into its all-consuming, mouse-shaped and lightless maw.
Anyway, have fun streaming, folks!
Update: Iger has now released a screenshot of what the actual Disney+ interface will look like, and yep, that sure is "Netflix but with a bunch of Disney shit."
G/O Media may get a commission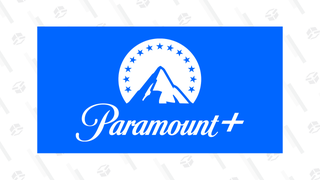 One month free
Paramount+ One-month Free Trial