A note from AVQ&A curator Tasha Robinson: The day this publishes will be my final day as the National Associate Editor at The A.V. Club, after 15 years of writing and editing here, first as a freelancer, then since 2000 as a full-time staffer. You'll still see my byline around here—we have several more AVQ&As banked, the big Summer Movie Preview and a last What Are You Reading? column next week, and interviews with Joe Hill and James Urbaniak coming up in the near future—but I'm personally moving on. A sincere thanks to Onion, Inc. and The A.V. Club for helping me develop as a writer and editor over the past 15 years, letting me meet and talk to so many of my idols, work with so many passionate and talented people, and live one of the most enviable lives imaginable.
It's been fascinating watching this site develop over the years from a print-only Onion supplement to a thriving, energetic, fractious online community. As part of that process, I conceived of and shepherded AVQ&A every week largely to encourage what I saw as one of the best parts of this site: the way people with nothing else in common often share cultural touchstones that can bring them together, and the way people interpret the same art in radically different ways. AVQ&A has been—and will continue to be!—a forum for people to chat with strangers about their relationship to pop culture in many different forms, and I hope it's made for an interesting debate. Let's keep the conversation going, shall we?
With that in mind, I thought this would be an appropriate send-off AVQ&A for my last day: What are your favorite goodbyes, farewells, sign-offs, and departures in pop-culture?
Tasha Robinson
Cheesy as it is, the song that's been going through my head for the last few days is Semisonic's 1998 song "Closing Time," with its chorus line of "You don't have to go home, but you can't stay here." That's been my friends' favorite sign-off for many years, and I always hear it as delivered with affection rather than as a brush-off; it connotes "au revoir" rather than "See ya, sucker." Still, it can't hold a candle to Nancy Sinatra's break-up song "These Boots Are Made For Walkin'," possibly the most confident, comfortable, catchy time-to-leave song in a woman's departure arsenal. On the TV side, I still get choked up thinking of M*A*S*H's final moments in the episode "Goodbye, Farewell And Amen," as Hawkeye and BJ struggle to find words for their last moments together in Korea, and fight down tears while exchanging bluff jokes about how they'll remember each other. That last shot, of the "note" BJ leaves Hawkeye, still brings tears to my eyes. And in film, it's really hard to beat the departure scene in Casablanca, as Rick does the right thing by his former lover Ilsa, and sends her away with her husband. It isn't the famous lines, "We'll always have Paris," or "Here's looking at you, kid," or the "hill of beans" business—it's the emotion Humphrey Bogart freights in every line, as he pushes Ingrid Bergman away in a rush of words seemingly designed to get through the moment quickly, before either one of them can think too much about what they're doing. It's a lovely scene, the payoff for all the things they don't say earlier in the film, or in their relationship. And it only gets better when she leaves and Rick starts his "beautiful friendship" with Louis, proving—as Semisonic claimed—that every new beginning comes from some other beginning's end.
Noel Murray
I'm tempted to write about my favorite album-closing songs of all time (Joni Mitchell's "The Last Time I Saw Richard" and Built To Spill's "Untrustable" come to mind), or my favorite sitcom farewells (Barney Miller, Cheers), but at the risk of seeming overly twee, I'm going to go with the last chapter of A.A. Milne's The House At Pooh Corner, "In which Christopher Robin and Pooh come to an enchanted place, and we leave them there." The Pooh books always seemed threaded with allusions to Milne's own household, and with the ending of the second (and final) collection of his Pooh stories, Milne writes with more than a little firsthand wisdom about a child preparing to move on from carefree youth and his favorite playthings, to become more adult. This is a theme that runs through a lot of the Pooh stories, actually, as Christopher Robin's toys wonder why their owner isn't around as much as he used to be. The House At Pooh Corner puts a poignant capper on the series, suggesting that there's a place where the idylls of childhood can be preserved forever, to be revisited at will—even if that place only exists on the page.
G/O Media may get a commission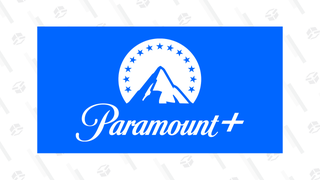 One month free
Paramount+ One-month Free Trial
Kevin McFarland
I received a fair number of standard growing-up Christmas gifts as a child, but the gift I treasure most is a framed newspaper clipping of Bill Watterson's final Calvin And Hobbes comic strip, which I still have with me, and will keep for the rest of my life. My parents both worked when I was a kid, so I spent a lot of after-school time with my maternal grandmother, who lived close by in my Bay Area hometown. We went on frequent outings to buy books, and she purchased my first collection of Calvin And Hobbes comic strips for me once I became aware they existed. I devoured the entire series of treasuries, saving up allowance money to buy them from the weird book catalogues Scholastic distributed to elementary-school classes, or getting them from the Tooth Fairy for lost teeth. I even coerced my mother into buying a sizable tiger rug that looked like Hobbes, which I then wore in a talent-show performance of several Calvin And Hobbes favorites with my best friend. My grandmother died one summer when I was still in elementary school, and since it was the first time someone close to me had died, I took it pretty hard. But that Christmas, I unwrapped that framed clipping of the final strip, which my grandmother had tracked down and saved for me. The strip itself isn't the madcap fantasy humor of Watterson's most imaginative panels, but it conveys a simple and powerful message, one I'm happy to look at every day.
Jason Heller
In a world rife with reunions, it isn't too often that a band can definitively say, "Yeah, seriously, this is it." But when the Ramones titled their final album ¡Adiós Amigos!, they meant it. They didn't have much choice. The disc was released in 1995, soon after singer Joey Ramone was diagnosed with lymphoma. He battled the disease for seven years before succumbing to it in 2001, but his diagnosis was just the final nail in the coffin for the Ramones; they'd been falling apart slowly since their '70s heyday. Somehow, though, the trailblazing punk outfit turned ¡Adiós Amigos! into one of its strongest latter-day releases. The sombrero-wearing dinosaurs on the album's cover may have been meant as a self-deprecating swipe at the group's imminent extinction, but the music therein is full of the same bite, wit, and life that made the Ramones so beloved in the first place. Nowadays, when I listen to the album's bouncy, fist-pumping cover of Tom Waits' "I Don't Want To Grow Up," it really gets me. Joey never did grow up. Sadly, he also never got to grow old.
Noah Cruickshank
One of my favorite farewells in music comes from a joint EP by Iron And Wine and Calexico called In The Reins. "Dead Man's Will," the final track, has Sam Beam singing as a unnamed man speaking from beyond the grave, giving out objects from his life and the stories they hold. The chorus, "May my love reach you all / I kept it in myself and buried it too long," hits me every time. It's hard to say goodbye gracefully, especially when you're aware of all the mistakes you've made, but Beam's character manages it. I hope that when I die (or leave any profound part of my life) I can take as much care toward the people I've loved. TV-wise, the final episode of Star Trek: The Next Generation, "All Good Things…" is my favorite goodbye. (And actually, it has a message similar to "Dead Man's Will.") In the last scene, Patrick Stewart's Jean-Luc Picard finally sits down to play poker with his crew, saying "I should have done this a long time ago." Stewart is perfect in that moment: wistful, happy, and just a little awkward. It's a reminder not to waste the time we have with others, and that companionship needs to be cherished (whether it's a TV show, friend, or editor who was crazy enough to believe in your writing), even after we say goodbye.
Will Harris
It may seem a bit incongruous to go with a selection that's actually the first chapter of one of the great science-fiction motion-picture trilogies, particularly given that the bit in question was basically a tacked-on afterthought designed to set up a sequel, but I've always loved the hopeful way in which Star Trek II: The Wrath Of Khan comes to a conclusion. Given the so-called Genesis Effect and its ability to create "life from lifelessness," it's not exactly a surprise that, when Spock's casket is shot out of one of the U.S.S. Enterprise's photon-torpedo tubes and lands softly on the newly created planet below, it begins a process of rebirth for the temporarily-late Vulcan. But the scene adds a bit of extra heft to Kirk's reflection on one of Spock's past mantras: "There are always… possibilities." Yeah, I know, it's an observation which exists only as a bridge to Star Trek III: The Search For Spock, but having spent a lifetime as a glass-half-full kind of guy, I tend to try and view endings as new beginnings whenever possible. Basically, what I'm saying is that if James T. Kirk can endure emotional devastation and still come out with a sense of fascination about what the future may yet hold for him, then dammit, so can I.
Sonia Saralya
I didn't get into LCD Soundsystem until way after all the cool kids were doing it, so I missed its epic last concert in Madison Square Garden—a concert that feels like the end of an era. For me, missing that concert feels more significant than attending it. I was particularly lost in the years after I graduated college—the years in which I convinced myself that I didn't really want to move to New York and live the life I had always dreamed for myself because it would be too hard. But missing that concert was a deathblow to my inaction—because it reminded me, with surprising clarity, of what I truly wanted, and how denying myself led me to miss out on something beautiful. After I finally moved to New York and fell in love with the city, "New York, I Love You, But You're Bringing Me Down" became my anthem and constant refrain. LCD played this song at the end of their last concert—the last song of their second encore, the last song of their career, the last song at the end of a night to be remembered. From everything I've heard, that last show was a brief moment where everyone in that arena felt a part of something huge—a big emotional party, with James Murphy as MC, best friend, and high priest. When they got around to "New York, I Love You," Murphy sang along with the audience, taking his time, but never losing the emotional thread that brings the song home. The breakdown is lovely—a frenzy of light, sound, love, and big white balloons. And then the band members each take their leave and walk off the stage. It's the most emotional I've gotten about a concert I never went to. It was the right way for LCD Soundsystem to bow out, saying goodbye to the city with a gesture of love and pain, intermingled. I will always regret missing that show.
Claire Zulkey
I was lucky, in my early teen years, to be able to attend several Bulls games in person, back in the team's heyday. The excitement and triumph in the air at Chicago Stadium/The United Center made me giddy, and I'll always have a soft spot for all the jock jams that accompanied those games, like "Whoomp! (There It Is)" and "Rock And Roll: Part 2." They always make me think of the Luvabulls cheerleaders skipping onto the floor, pompoms high, right after Michael Jordan did something amazing. I must have seen around 15 to 20 games between the Bulls' first and last championships, which is pretty impressive for how hot a ticket that was. During that time, I never, ever saw the team lose. Not once. (This was a different story when I revisited United Center as an adult.) And after each win, seemingly queued up to play the second the fourth-quarter buzzer sounded, was Queen's "Another One Bites The Dust." That funky bassline was so cool and matter-of-fact, the perfect soundtrack for strutting out to the parking lot with our heads held high. It gloated without gloating, which felt like just the right song for winners moving on and facing another fight.
[pagebreak]
Sam Adams
It wasn't technically the final episode, but I've rarely been so moved by an hour of TV as by Buffy The Vampire Slayer's fifth-season finale, "The Gift." (Spoilers follow.) Although it was never intended as a series finale—though the dubba-dubba-dubba-you-bee underhandedly billed it as such—the episode had a sense of closure few such milestones achieve (including, regrettably, Buffy's own swan song). Bringing the entire Scooby Gang together for a last stand against the shape-shifting Glory, Joss Whedon armed them with weapons culled from previous episodes, several of which seemed like throwaways at the time. (What's up, Olaf the Troll's hammer? Where ya been, robot Buffy?) Though it would have been tragic had the series ended with Buffy's final sacrifice, it never bested the impact of her (as it turned out temporary) epitaph: "She saved the world. A lot."
Genevieve Koski
I suck at goodbyes, which tend to call for a level of sentimentality/sincerity I have a hard time dredging up without turning into a blubbering mess. I tend to go the punch-on-the-shoulder-plus-awkward-joke route, and turning the goodbye into a "see you later," whether that's true or not. So I can't help but think of "So Long, Farewell" from The Sound Of Music when pondering this question, and not only because I frequently use Kurt's falsetto "goodbyyyyyeeeee" as one of those aforementioned awkward farewell jokes. First heard in the first act, "So Long, Farewell" is a cute little number sung by the Von Trapp children as they're being ushered off to bed during a grown-up party. It's an inherently lighthearted number, complete with goofy choreography and little jokes, which is appropriate given that it isn't a real goodbye, just a "see you later." But when it's reprised in the second act during the Kaltzberg Festival, it becomes much more fraught, as the Von Trapps perform the number as a final farewell to their home country, which they flee immediately following the song. It's the same lighthearted song, but it's disguising a much more significant farewell, one that will last well beyond the next morning. For me, it's a reminder that endings are what you make of them, and that sometimes a goodbye is just a "see ya later"… and sometimes vice versa.
Nathan Rabin
Why do the most cynical bastards sometimes write the most heartbreaking songs? Warren Zevon's "Keep Me In Your Heart," the concluding track to his farewell album, The Wind—famously recorded after Zevon learned he learned he had terminal cancer—is one of the most wrenching, poignant explorations of mortality and grief ever recorded. With playful lightness and deep pain in his voice, Zevon makes a devastating, sincere plea for the people who loved him to keep him as a blessed memory. Zevon was a giant of irony and sneering sarcasm, but he's poignantly direct, even blunt, when he sings, "If I leave you, it doesn't mean I love you any less." Treasuring all the little moments he will not be around for in the flesh, Zevon implores listeners to think of him when they wake up and "see that crazy sun," or while "doing simple things around the house." The lyric "Keep me in your heart for a while" acknowledges the fragility of grief and the limitations of memory by asking listeners not to always treasure Zevon's memory, but rather to think of him at random times and smile, understanding that the mind is imperfect, and even the most grief-stricken eventually move on. The song's title ended up being self-fulfilling, since The Wind was one of Zevon's greatest creative and commercial triumphs. The song, the album, and Zevon's entire oeuvre ensure that we'll be keeping him in a sacred place in our hearts for a long while.
Phil Dyess-Nugent
I will admit to getting a little teary when I bopped into More Fun Comics on Oak Street in New Orleans and saw the cover to the final issue of Tantalizing Stories, the short-lived attempt by Jim Woodring and Mark Martin to prove that all-ages comic books don't have to be crap. (Actually, by the time it came out in the early '90s, it also counted as an attempt to prove that all-ages comics had the right to exist, and could even be commercially viable. But it failed as badly at that mission as it succeeded in its creative one.) In its eye-popping simplicity, the cover perfectly captures what was special about Tantalizing Stories, in a way that, I remember, made me horribly aware of what the world would be losing without it. It was such a beautiful comic, visually and every other way, and with its boundless humor, sense of adventure, and high-flying imagination, it was a much-needed ray of sunlight at a time when most of the best popular culture being created during the hangover from the shiny, happy Reagan years was about stepping up to the mic and insisting that, contrary to official reports, shit does stink. Then it went away, and I became the miserable, broken husk of a man you see before you.
Zack Handlen
Goodbyes never make as much sense as I want them to. There's something so intensely self-conscious about the process that the emotion gets short-changed; I keep thinking, "I should savor these last moments, because they're never going to happen again," and then I start trying to figure out what that actually means, which inevitably leads to thinking about death, by which point actually getting to the legitimate feeling is a lost cause. So while I enjoy bittersweet, melancholic, or outright comedic farewells like the rest of my colleagues, I have a soft spot in my heart for "Fall Out," the final episode of The Prisoner. Patrick McGoohan's legendary mindfuck of a TV series ran for 17 episodes, and even at its most traditional, the show was a trippy, surrealist delight, from its evil weather balloon to its blandly cheery villains to McGoohan's own perpetually infuriated iconoclast of a hero, the never-named Number 6. But the finale is something else entirely. Words can't really capture the madness of it, and any fan going into the hour expecting a logical conclusion, or looking for answers to the series' myriad questions, would be sorely disappointed. I love it, though. I love the nonsense, the enthusiasm, the way it implicitly acknowledges that after all that build-up, no sensible ending would ever have satisfied. I love the way Number 6, faced with the opportunity to lead the controlling, Orwellian organization he'd spent the previous 16 episodes squaring off against, decides instead to just blow everything up. That's the kind of goodbye I can get behind. No sorrow, no tears, no regret. Just a fuck-you to every bad day, every stolen moment, every trick, every lie, as rage turns into pure, unadulterated joy.
Joel Keller
When a long-running TV show ends, there's always pressure on the showrunner, writers, and stars to come up with a memorable finale. Sometimes the pressure is so great that the writers stray from the formula that got them to the point where they've had steady jobs for close to a decade and reaped the rewards of such a long run. Which is why I thoroughly enjoyed the series finale of Everybody Loves Raymond, which ended in 2005 after nine mostly top-rated seasons. Ray Romano and Phil Rosenthal decided that doing a "special" expanded episode wasn't in keeping with the show's low-stakes style, so they decided to make the finale a regular 30-minute episode, albeit with slightly raised stakes. Eponymous series star Ray Romano goes into surgery to have his adenoids taken out, but the staff is having problems waking him up from the anesthesia. Fearing the worst, his family reflects on being around him, in funny and touching ways. When he does come out, they rush to his side, and decide to be a little nicer to him than they were in the previous nine seasons. The episode ends simply, with Romano back home after surgery, at the breakfast table with his wife and kids, and his parents and brother, bickering the way they have since episode one, and the camera just pulls back and fades to black, assuming that their lives will go on as usual, just without us seeing it. A classy, understated way to end what has become one of my all-time favorite sitcoms.
John Potter
Since my picks seem to automatically equate "goodbye" with death (not sure what that says about me), I'm tempted to just take the lighthearted route and go with Poochie's farewell on The Simpsons. But while my true first thought when it comes to pop-culture departure is The Muppets Celebrate Jim Henson, the heartbreaking but joyous 1990 TV special, it's already been properly commended in our Inventory on entertainment that teaches kids about death. So, my real answer here is Johnny Cash's cover of "Hurt," and in particular, its video, directed by Mark Romanek. The clip, featuring both archival and new footage shot at Johnny and June Carter Cash's Nashville home in 2002, was Johnny's last, and he seemed to know it would be. When both he and June died within a few months of each other the following year, "Hurt" served as a mournful, triumphant, and practically all-encompassing send-off for the life and career of a towering figure in American music.
Todd VanDerWerff
I have a bad habit of ending up in places that seem too good to be true, right before the bottom falls out. (What this says about my personality, I'll leave to you to decide.) For instance, I spent most of my life working toward a career in newspapers, only to break in during the last spurt of newspaper hiring, then watch as my friends were laid off or bought out their contracts, as the papers I worked for slowly whittled down to husks of themselves, not the romantic places of my memory. As a consequence, I have a bit too much of a fascination with goodbyes; if you tell me you broke up with your significant other, some part of me will be mentally screaming at you to tell me everything that happened. Consequently, I tend to overvalue goodbyes in my pop culture, too. I've watched more series finales for shows I no longer care about than I can mention, and I'll sometimes pick up the last book in a big series at Barnes & Noble, just to see how the last few pages go. But the ending I keep coming back to is a gentle one that suggests a continuation of a great thing, even if we've lifted away from it. At the end of Watership Down, the rabbits on the down have finally won their hard-earned peace and stability, and now, all that's left is to build a new life together. Author Richard Adams pulls away from this process, only dropping in years later, to show us as lead rabbit Hazel finally succumbs to old age, taken away by El-ahrairah, trickster rabbit of myth. "Come with me, and I'll show you what I mean," says the spirit rabbit, and it's a lovely evocation of death, at once bitter and sweet, and possessed of a sense of death's terrible mystery. It's the ending, but it doesn't have to mean everything will end. (Another good Adams goodbye: The Plague Dogs, which is considerably grimmer, but impressively so.)