Ambient techno master Jon Hopkins balances dance-floor euphoria with armchair contemplation on Singularity, while German producer DJ Koze's excellent Knock Knock feels like a day spent in paradise, and the Fiery Furnaces sound creeps back in on Eleanor Friedberger's fourth solo LP, Rebound. These, plus Belly, Iceage, and more in this week's new releases.
---
[Domino Recording Co.]
Grade: A
Jon Hopkins creates ambient techno that is exceptionally moving. His 2013 benchmark, Immunity, mapped those emotive sounds to the narrative arc of a night out, from club-thumping to comedown, but the equally masterful Singularity is more inwardly focused: Hopkins, a practitioner of transcendental meditation, has loosely devised it as a sort of aural spiritual retreat. The hint of Tibetan meditation bells over shuffling techno beats on "Neon Pattern Drum" aside, however, this is far from New Age wallpaper. Tracks like "Emerald Rush" and "Everything Connected" pulse and clatter with rapturous power, Hopkins layering choral harmonies and rocketing synth swells to create outsize moments that also manage to feel introspective. Like Immunity, the album balances that dance-floor euphoria with armchair contemplation, the simple piano lines and twilight atmospherics of "Feel First Life" and "Recovery" offering respite amid the rush. There's no prescribed narrative, but Singularity still tells a grand story—a synesthetic evocation of how it feels to be alive.
RIYL: Four Tet. Kiasmos. Nils Frahm. Rival Consoles. Ulrich Schnauss.
Start here: The ecstatic "Emerald Rush" condenses everything Hopkins does well into one masterfully composed track, a slow build of sparkling cosmic synths over a persistent, roughed-up beat that just keeps expanding, like an MDMA-fueled run from a warehouse rave into a star-filled night. [Sean O'Neal]
G/O Media may get a commission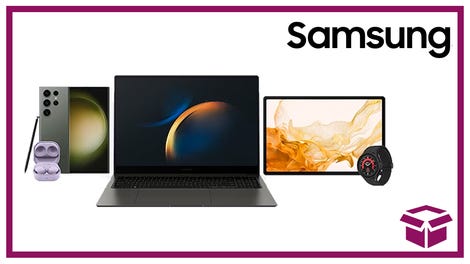 24 hour deals
Discover Samsung - Daily Deal
---
[Jagjaguwar]
Grade: B
You're setting yourself up for some rough comparisons when you borrow your pseudonym from William Blake, but Max Clarke fits enough ethereal mystery into his deeply familiar music to justify the connection. As Cut Worms, he's dabbling in the country-tinged rock of The Everly Brothers and imbuing classic pop love stories with a vagueness and dark comedy that transcends rote revivalism. The sweetness comes from Clarke's effortlessly hooky vocal melodies and harmonies, all layered over the legato guitar echoes and lap-steel slides. But it's the fleeting details and hazy narratives that knock things off-kilter: the warbling pianos and spiraling circus melodies buried all over the album; the undulating vibraphones of "Till Tomorrow Goes Away" drawing listeners into the narrator's high; the comic hyperbole of downer "Hanging Your Picture Up To Dry." Without those strange edges Hollow Ground would still be a well-crafted throwback to a lost pop style, but Clarke's tendency to drift into the otherworldliness of his act's namesake brings some much-needed grime to all that bubblegum.
RIYL: The Everly Brothers. The Beatles in country mode. Latter-day Black Lips. John Waters.
Start here: It has the unenviable task of leading listeners into Hollow Ground's big centerpiece, "Like Going Down Sideways," but that juxtaposition ends up helping "Till Tomorrow Goes Away" emerge as the album's most charming, jaunty track. [Matt Gerardi]
---
[Pampa]
Grade: A-
German electronic producer DJ Koze pronounces his name "cozy," an apt homophone for English speakers. Over his career, he's developed a uniquely welcoming, personable style of production, weaving in influences that range from the lush boom-bap of 9th Wonder to the cool pulse of Spoon. The result is compulsively listenable stuff, and Knock Knock may be his best work yet, a sonic snapshot of a day spent in a permanent magic-hour paradise. Early tracks have a dewy-eyed optimism to them, like the phasing house of "Moving In A Liquid" or the coffee-shop introspection of "Music On My Teeth," all building up to a pair of back-to-back electro tracks that form the album's centerpiece. Enough cannot be said about this one-two punch, from the simmering tension of Roísín Murphy's vocal turn on "Illumination" to the effortless, Daft Punk-style analog disco of "Pick Up." From there, Koze makes the comedown magical, full of stargazing synths ("Seeing Aliens") and almost devotional beat workouts ("Jesus"). There hasn't been a more purely enjoyable record released in 2018.
RIYL: Madlib. Daft Punk. The Avalanches. Vacation.
Start here: Both of those tracks in the middle have been released as singles, but "Pick Up" is probably the more immediately impressive, turning just a few perfectly placed samples into a seven-minute bliss-out. [Clayton Purdom]
---
---
[Belly Touring]
Grade: C+
Belly returns with an ambitious 12-track release after 23 years away, with its King-era lineup intact after the band's two-album '90s heyday. It follows, then, that the record sounds like a step back into that era's alternative radio, a mid-wave cresting of Tanya Donelly's still-sweet voice and guitars that stray into slide territory, adding a jangly country element to Belly's catalog of love conundrums. The best of these get descriptively personal, as in "Suffer The Fools": "I'll still come by / I'll bring that terrible wine you love / I'll cut your hair and deadhead your garden." The worst just sound like an angry rant with unfortunate metaphors, as in "Army Of Clay": "I see the truth break over your face like a bad egg." Shaving a few of the middling cuts like "Heartstrings" and "Stars Align" would have helped the album overall, as Belly's comeback songs runs together in a cranky sea of relationship angst.
RIYL: Journaling. Flannel mini-dresses with black tights. Sipping cheap wine while going through boxes of '90s memorabilia.
Start here: The spirited brightness of "Shiny One" helps it break out from the muddled pack, while "Artifact" indicates that maybe the band should just go ahead and re-market itself for the country circuit. [Gwen Ihnat]
---
Eleanor Friedberger, Rebound
[Frenchkiss]
Grade: B+
Before she was a wonderfully consistent singer-songwriter, Eleanor Friedberger fronted the inconsistently wonderful band the Fiery Furnaces. Her solo work has favored more straightforward arrangements, with lyrics closer to subway-chatter memoir than stream-of-consciousness freak-outs, but Rebound sees bits of the Fiery Furnaces sound creeping back in. There aren't any backwards-mixed vocals or abrupt key changes, but synths and programmed drums return to augment a batch of songs somewhat less rooted in concrete storytelling details. Friedberger replaces some of those past lyrical details with musical ones, like the way various keyboard lines ebb and flow from "In Between Stars" or form de facto backup vocals on "Everything." That's not to say she's lost her ear for conversational ennui. "How's your French? / It's bad, it's none," she sings on "Are We Good?" before repeating the question (and answer) in Swedish and chastising a dog for "not even barking in the right language." Whatever strange yet accessible language she's speaking here, she's clearly fluent.
RIYL: The catchy Fiery Furnaces songs. "Roosevelt Island" (the Eleanor Friedberger song, but maybe also the place). Riding public transportation alone.
Start here: Friedberger makes well-structured albums, which is another way of saying she doesn't always throw her hookiest songs out front, and you have to extract gently dance-worthy singles "In Between Stars" and "Make Me A Song" from the middle of the record. [Jesse Hassenger]
---
[Matador]
Grade: B
Danish band Iceage made waves with its 2011 debut, New Brigade, a collection of loose-limbed post-punk songs that seemed more notable for its intent than its execution. The sound cohered more on 2013's You're Nothing and 2014's Plowing Into The Field Of Love, but still suffered from repetition. The press materials for Beyondless hint at that, noting the album finds Iceage "finally catching up with their ambition" instead of "running ahead of themselves." Maybe they've caught up by slowing down; Beyondless noticeably steps off the gas. Standout track "Catch It" builds a psychedelic atmosphere with a slow tempo, as Elias Bender Rønnenfelt's voice sounds genuinely worn and woozy, instead of settling into his usual flat sing-speaking. The song takes off toward the end of its nearly six minutes, but it shows Iceage giving itself room to breathe. That said, the group hasn't abandoned its post-punk, just refined it: Opener "Hurrah" sounds like what the band has always been going for, but never grasped.
RIYL: Savages. Yeah Yeah Yeahs. Ought. The Strokes.
Start here: "Catch It" is probably the biggest departure for the band and also the most indicative of where it can go when it gives itself the room. Also check out the horn-assisted "Pain Killer"—featuring Sky Ferreira—another departure that still retains Iceage's charms. [Kyle Ryan]
---
Purchasing via Amazon helps support The A.V. Club.