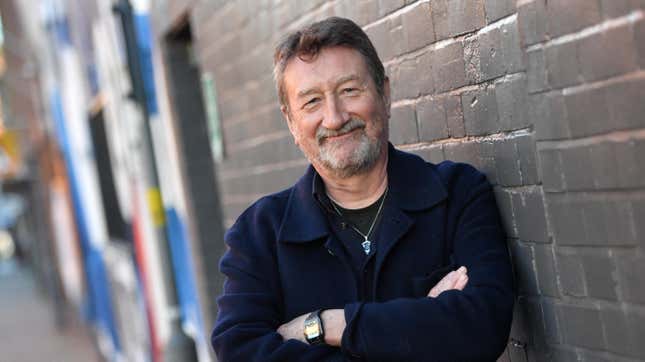 Despite occasional reports, and also outright evidence, to the contrary, Disney still seems committed to getting this whole "Star Wars movies" thing working again. Variety reports tonight that Steven Knight—a veteran screenwriter, director, and producer, best known these days as the creator of Peaky Blinders—will be writing an upcoming film set in that galaxy wot's oh so long ago and far away.
Reggie Watts on "The Late Late Show" guests, "Andor," and potato chips
Specifically, Knight is set to write the irritatingly nameless film being directed by Ms. Marvel alum Sharmeen Obaid-Chinoy, taking over for Damon Lindelof and Justin Brett-Gibson, who have now departed the project. (The pair reportedly turned in a draft earlier this year; no word on why they're now departing the project.) It's always a little hard to keep track of the various Star Wars movies Disney is currently dreaming up (and then, more often than not shelving), but this film will apparently get some sort of more formal launch at the London version of Star Wars Celebration in April.
As noted above, Knight has been kicking around the industry for a good long while at this point; it's not every creator whose resume can include both co-creating Who Wants To Be A Millionaire and creating one of the weirdest sci-fi stories we've ever encountered, in the form of the 2019 Matthew McConnaughey thriller/fishing simulator Serenity, which he wrote, directed, and produced. All of which means that Knight's career is diverse enough that we shouldn't automatically expect a Star Wars movie he writes to be about a punch of brutal Birmingham gangsters with thick space-Cockney accents doing crimes, even though that would kind of kick ass. Instead it will most likely be about a space-fishing simulator repurposed into an elaborate artificial intelligence murder planner. (Seriously, watch Serenity.)