Robert Downey Jr. is our weird, awesome dad, celebrating his (possibly final) press tour for the MCU by dancing his ass off. The kickoff for the tour started at Disneyland in Anaheim, CA on April 5, when some of the Avengers—Paul Rudd, Scarlett Johansson, Robert Downey Jr., Brie Larson, Chris Hemsworth, and Jeremy Renner—showed up to celebrate the launch of the Avengers Universe Unites charity event. That same day, Downey got on Instagram to post the first of many delightful dancing videos.

He started out in red pants with matching glasses and all the swag you'd expect of Tony Stark. Starting from a chair, he proceeded to subtly, yet powerfully, jam out to Blondie's "Heart of Glass."
On day two, he flaunted his hacky sack-inspired moves to "Purple Haze," noting in his caption that the extra moves were for Thanos himself, Josh Brolin.
G/O Media may get a commission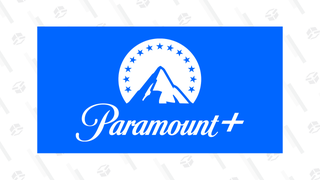 One month free
Paramount+ One-month Free Trial
Day three got meta, with Queen's "Coming Soon" dovetailing with the junket. Very clever, Dad. One does wonder, though, why his Voguing has given way to baseball signals. Still, the groove he has, the power he has, it's enough to warrant a new name: The Downey, perhaps?
Finally, RDJ fired up Andy Gibb's "Shadow Dancing," working in some spins, some flashier hands, some skipping (?), and even a few blown kisses at the end. The focused stare he's giving, the on-point outfit he's serving, it's clearly the highlight. This last one was while filming his appearance on Jimmy Kimmel Live!, which he accompanied earlier today with a shot of him holding a boombox. What this portends? We can only dream.
He might be done with the dancing, though, as late last night he posted a video of him alongside a promotional Captain America shield, again poking a little fun at his patriotic co-star. All for the better, perhaps. Keep us on our toes, RDJ.