A.V. Club head writer and hip-hop specialist Nathan Rabin recently decided to spend a year immersing himself in the canon of country music, a genre he knew little about but was keen to explore. The result: "Nashville Or Bust," a series of essays about seminal country artists. After one year of country (dated from the column's introduction on March 3, 2009), Rabin plans to travel south and explore some of country music's most hallowed landmarks and institutions.
As you may have noticed, there was no Nashville Or Bust entry last week. When I introduced this project, I left myself the option of taking the occasional week off to preserve what's left of my sanity. I'm glad I did so. This project has been enormously rewarding, but it entails an insane amount of work and preparation each week. That's why next year, my big A.V. Club project will involve drinking beer and watching TV. In fact, I've decided to move in a much less labor-intensive direction with all my projects. So in 2010, the average My Year Of Flops entry will read something like "Meh," "Eh," "Whatev," or "LMFAO!" Sub-verbal is the new hyper-verbal.
I also wanted to do justice to Hank Williams. In the cosmology of country, it doesn't get any bigger than Hank. Since his death at age 29 on January 1, 1953, Williams has become the subject of religious reverence. The Church Of Hank accrues new members every day. Williams is the patron saint of outlaws. His name is invoked reverently in countless country songs. Waylon Jennings and Hank Williams Jr.'s "The Conversation" captures both the kitschy sentimentality of the cult of Hank Williams and some of its troubling contradictions. Williams Jr. grew up to watch his father be deified in his death by the people who vilified him in life, though it is ironic to hear him speak spitefully of the detractors now "riding on his name."
In "Are You Sure Hank Done It This Way," Jennings invokes Williams' example to condemn the rhinestone-studded soullessness of contemporary country. Multiple generations of self-styled rebels have slept easier knowing that Hank was on their side.
Yes, Williams is hailed as a formative influence on everyone from Hank Williams Jr. to Hank Williams III. Some folks have gone so far as to argue that Williams has even influenced people who don't share his name or bloodline. It didn't take an early, dramatic death to make Williams a god, though nothing becomes an icon quite like dying young.
G/O Media may get a commission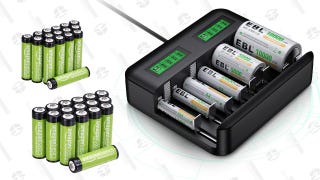 Above all else, there was the voice, an instrument of biting wit and Old Testament wrath that caressed and teased words for maximum impact. Williams became one of the greatest and most successful songwriters in American history, but it wasn't what he sang so much as how he sang it. It was Williams' style, his attitude, the high-lonesome yodel and fuck-you sneer that anticipated the brash, bratty irreverence of early rock 'n' roll.
In Hank Williams: The Biography, Colin Escott writes that if Williams' sidemen ever got too jazzy or fancy with their picking, Williams would glare at them, scowl, and hiss "Vanilla." Williams didn't want anything to get in the way of his songs or his voice. He prized simplicity, and songs like "Lovesick Blues" and "Ramblin' Man" exemplify that elegant simplicity. They hook listeners in immediately, but reveal hidden depths with each listening. They dazzle on the surface, yet retain their mystery and wonder.
Though he cultivated an image as a folksy good ol' boy, Williams—born Hiram King Williams—was a figure of enormous cunning and guile. Some of this was inherited from his mother/manager, a brutal battleaxe of a stage mother with a linebacker physique and the maternal warmth of a barracuda. Throughout his life, Williams was simultaneously attracted to and repulsed by strong women. This included his mother and his first wife, Audrey. Audrey pined for a career in music and wasn't about to let a complete lack of talent keep her from her goals. On songs like "Lost On The River," she sounds less like a professional singer than the winner of a sadistic "Fuck Up A Hank Williams song" contest. Then again, she didn't sing so much as she screeched, brayed, and generally drowned out the voice of her longsuffering husband.
Audrey ended up playing a major role in Williams' life and career, but less as a duet partner than as a muse, a faithless woman who blessed and cursed her ex-husband with a lifetime worth of misery that fueled his art and legend. Her serial infidelities reportedly inspired "Your Cheatin' Heart," a song that was recorded during Williams' very last recording session, but released after his death. Williams' passing adds immeasurably to the haunting, almost ghoulish nature of the song; it's as if he's accusingly pointing a bony finger from beyond the grave, getting in one last good kick in his longtime war of wills and words with Audrey. Of course, Audrey, who devoted the later years of her life to being a professional widow, had a different take on the song, arguing that Hank actually wrote it about himself as a perverse act of self-punishment.
[pagebreak]
Like many country icons, Williams embodied the fierce tug of war between musical talent and a genius for self-destruction. Like a hillbilly Job, Hank was cursed with the damnations of a dozen men. He was born with spina bifida that gave him endless pain, especially during the bleak final years of his life. To self-medicate, he turned to alcohol, quickly developing a reputation as a problem drinker, even by country's lenient standards. Williams' drinking got him kicked off the Grand Ole Opry show and bumped back to The Louisiana Hayride, a country institution that launched the careers of numerous superstars. (Also a disgusting sexual position.)
But where Williams' personal life constantly teetered on the brink of disaster, he found salvation in music. He was erratic and belligerent at the shows he bothered to show up for, but in the studio, he was golden, a workhouse who cranked out hit after classic hit. With the exception of "Kaw-Liga," a borderline novelty song about a lovelorn wooden Indian, Williams never used drums, but his songs seldom lacked rhythm. "Mind Your Own Business," "Hey Good Lookin'," and "Settin' The Woods On Fire" wouldn't sound out of place on a Sun Records compilation; "Hey Good Lookin'" in particular speaks the pimply-faced parlance of teenyboppers, with its references to hot rods, soda pops, and going steady.
Williams was well-versed in Saturday-night sinning (and Monday, Tuesday, Wednesday, Thursday and Friday-night sinning), but he was also in touch with a higher power. He invented the alter ego "Luke The Drifter" for a staggeringly odd series of "recitations," hokey spoken-word sermons filled with solemn platitudes and trite moral lessons. Luke The Drifter gave Williams an outlet for his worst tendencies. The average Luke The Drifter track was self-righteous, quasi-philosophical, and nauseatingly pious, when not racist and bizarre.
Perhaps the worst and most queasily fascinating of the bunch, "The Funeral" is an ugly tangle of inadvertent racism and painfully dated attitudes, as Williams surveys a funeral for a little black boy, and contemplates the man delivering the eulogy:
A sad, old colored preacher from his little wooden desk
With a manner sort of awkward and countenance grotesque
The simplicity and shrewdness in his Ethiopian face
Showed the wisdom and ignorance of a crushed, undying race.
"The Funeral" is more clueless and condescending than deliberately hateful, but time has certainly not been kind to it, or other Luke The Drifter tracks.
In Hank Williams: The Biography, Escott argues persuasively that Luke The Drifter was the man Williams wanted desperately to be. Alas, Hank Williams the sinner never seemed to pay much heed to the wise words of Luke The Drifter. The religious music Williams put out under his own name is much more resonant, particularly "I Saw The Light," an ecstatic ode to the transformative powers of faith.
Williams' best songs are timeless, but it would be hard to find a more perverse piece of Cold War kitsch than "No, No Joe," a proto-dis track where Williams delivers a bemused tongue-lashing to Josef Stalin. Williams treats Stalin more as trouble-making scamp than genocidal dictator, more Dennis The Menace than Monster Of Moscow. His tone is strangely gentle; even when dabbling in the deep waters of international politics, Williams delighted in playing the average rube./p>
On The Complete Hank Williams, there's a fascinating commercial for a book called How To Write Folk And Western Music To Sell. Though it was credited to Williams, there's very little evidence that he wrote it, or even read it. The commercial, however, is pure Hank; he addresses the audience as "friends" (as he often did), oozes aw-shucks good humor in a honey-dripping Southern drawl, is rife with self-deprecation, and advances the appealing fiction that the only thing standing between a tormented genius like Hank Williams and a schoolteacher scribbling poems on the back of lesson plans was an informative book filled with advice, encouragement, and a full-sized picture of Williams suitable for framing or frightening scarecrows.
Part of Williams' art lies in its apparent artlessness. His songs were so simple and catchy that it seemed like anyone could write them, except no one else did. Williams hooked into a series of primal themes—love, jealousy, heartbreak, despair, infidelity, the lure of the open road, the saintliness of mama—and invested them with passion, intensity, and furious conviction that burn even brighter today than they did in Williams' brief lifespan.
Williams mastered the tricky art of being everything to everyone. To the outlaws who followed in his wake, he proved that it was possible to conquer Nashville and the music industry while sneering at its conventions. To alt-country aficionados, he represents country music at its purest and most primal. To the pious, he's a sinner who tried to save other souls along with his own. As a newcomer to country and to the kingdom of King Hank, I have my own private Hank: He's wonderfully, tragically, undeniably human, a deeply flawed man whose gifts and fatal weaknesses were irrevocably intertwined, a pragmatic businessman who doubled as a creator of transcendent art.
Up Next on Nashville Or Bust:
Tom T. Hall
The Louvin Brothers
Jimmie Rodgers
George Jones