Valar morghulis. Last week's final showdown against the dead at the Battle Of Winterfell wasn't as bloody as many fans of the show—The A. V. Club included—expected, and it seemed like maybe this week we'd get by without any death at all. That is, until that scene on top of the parapets surrounding King's Landing. This week's major death was a real sucker punch, and this is your guide to the recently deceased.
Missandei of Naath
Who died? Missandei, a former slave who was freed by, and became a loyal advisor to, Daenerys Targaryen. The two met when Daenerys came to Astapor early in her campaign to retake the Iron Throne—that's season three, episode one, by the way—intending to purchase Unsullied slave soldiers to add to her fledgling army. Missandei was diplomatic and left out her then-master Kraznys mo Nakloz's more sexually explicit and personally insulting remarks to the young Dragon Queen in their negotiations, leading an impressed Daenerys to grant Missandei her freedom, and then a job. Daenerys then burnt Kraznys to ashes with dragon fire, sealing the bond of trust between the two women.

Missandei was a brilliant woman who spoke 19 languages, her favorite of which was the flowery High Valyrian. She was close enough to Daenerys to politely correct her Dothraki pronunciation, and was always at Daenerys' side, even when the Dragon Queen didn't really need an interpreter (which was often). But Missandei's closest bond was with Unsullied captain Grey Worm, with whom she had a romantic relationship despite Grey Worm's eunuch status. Before the Battle Of Winterfell, Grey Worm and Missandei promised each other that, if they survived the coming wars, they would leave Westeros and start a new life together in Missandei's homeland of Naath, the tropical paradise from which she was kidnapped and sold into slavery as a small child.
G/O Media may get a commission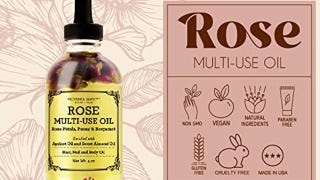 Provence Beauty Rose Multi-Use Oil
How did they die? Her head publicly lopped off with one clean, brutally powerful stroke by the Mountain as retribution for Daenerys' refusal to surrender to Cersei. Her final word, a muttered "dracarys"—High Valyrian for "dragon fire"—was not only a message to Daenerys to avenge her death with fire and blood, but a reminder of how they met, and of Daenerys' original mission as the self-proclaimed "breaker of chains."
How shocking was it? Given that Missandei was missing and presumed dead, then revealed to be alive and a captive of the ruthless Cersei Lannister, earlier in the episode, by the time her death actually came it was a foregone conclusion.
What does it mean for the show? The show is playing Missandei's death as (one of) the thing(s) that pushes Daenerys over the edge into "mad queen" territory, a disappointing use of an old trope where a character of color's entire existence is used simply to further the development of a white character. But our hearts are really with poor Grey Worm, who has lost his reason to hope for anything beyond his current life of misery and carnage—and will probably charge blindly toward his own impending death in the upcoming Battle Of King's Landing as a result.
Rhaegal
Who died? Rhaegal, one of Daenerys' dragons named for her older brother, Rhaegar. He was also the dragon Jon Snow rode into battle and to that cute date by the frozen waterfall back at Winterfell, and could be identified by his emerald-green scales.

How did they die? Rhaegal was the second of Daenerys' dragon babies to fall in battle, shot out of the sky by scorpion bolts flung from the gigantic crossbow Euron Greyjoy attached to the front of his battleship in anticipation of the Dragon Queen's arrival at King's Landing.
How shocking was it? After so many seasons of buildup establishing the dragons as an unbeatable super-weapon on par with the nuclear bomb, it was kind of shocking to see one go down so easily. And now that the Night King is dead, Rhaegal's death—unlike that of his brother Viserion—will be final. Small blessings.
What does it mean for the show? With only one dragon left, and Cersei's and Euron's armies in possession of quite a few of these ginormous crossbows, the power balance at the end of this episode is suddenly much different than it was an episode ago. And Daenerys is fucking pissed.