Here's what's up in the world of TV for Wednesday, August 3. All times are Eastern.
Top picks
CMA Music Festival: Country's Night To Rock (ABC, 8 p.m.): We know this claims to be an ABC program, but this is all we can think of:
Young & Hungry (Freeform, 8 p.m.): Young & Hungry's fourth-season finale is titled "Young & Screwed." No, we're not touching that one at all.

Baby Daddy (Freeform, 8 p.m.): Baby Daddy also has a season finale (five seasons!) tonight, and it goes with the much more acceptable title of "My Fair Emma." While it would be pretty interesting to see Ben attempt to My Fair Lady his baby daughter, it turns out the episode prefers to go with him just being a terrible father: "Ben forgets Emma's birthday and attempts to combine her birthday party with a beer stand at the neighborhood street fair, but doing both at the same time proves rather difficult." Meanwhile, "Danny and Riley come to a crossroads when they are both offered new career opportunities. Bonnie and Brad must decide how to move forward once Brad returns home from his spiritual quest with a new outlook on life. Tucker cannot seem to get anyone's attention as he processes through some exciting news of his own." And if anyone is "Young & Screwed," they keep it to themselves!
Premieres and finales
Sing It On (Pop, 8 p.m.): Sing It On sees a time slot premiere tonight for the "Mid-Atlantic Quarterfinals #1." Yep. All right, Sing It On, when you do things like "Mid-Atlantic Quarterfinals," it's hard for us to believe you're not just an extended Community bit.
G/O Media may get a commission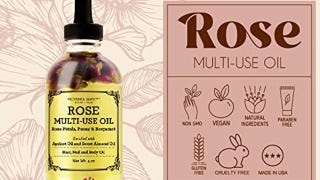 Provence Beauty Rose Multi-Use Oil
Kingdom (DirecTV, 9 p.m.): "No Sharp Objects," huh? Why do we have a feeling that Kingdom's second season will have sharp objects then? Supposedly, in the episode, "Jay's rematch with Ryan comes at a bad time for Jay; and Alvey helps an old friend." Is the "old friend" a knife shop owner? We're just saying…
Botched By Nature (E!, 9 p.m.): Seeing as how the series premiere of this show is titled "Double Down On Ds!," your friendly neighborhood What's On Tonight contributor would like to personally boycott this on everyone else's behalf. Shut it down.
Skin Wars: Fresh Paint (GSN, 9 p.m.): Skin Wars: Fresh Paint's first-season finale takes the show "Around The World." No, not like this. Not even like this. More like this: "The artists compete in body painting; they must create art that depicts their individual heritage as well as iconic city landmarks." Cultural heritage!
The Night Shift (NBC, 9/10 p.m.): What did we ever do to deserve two back-to-back new episodes of The Night Shift at a "special time"? God bless us, every one. Especially the motorcycle doctors reading this—you know who you are.
Ghost Hunters (Syfy, 9 p.m.): Ghost Hunters' 11th-season premiere—you know, the beginning of 11 seasons of hunting "ghosts"—is titled "All Aboard The Ghost Train." Sadly, that doesn't have the same ring to it as "Climb Aboard The Murder Train." Possibly because—unlike ghosts—murder is actually real. You win again, How I Met Your Mother.
Shahs Of Sunset (Bravo, 10 p.m.): Hopefully you can catch up on "Reunion Part 1" before tonight's "Reunion Part 2." You wouldn't want to be the only one lost during discussion about the Shahs Of Sunset reunion show, would you?
Regular coverage
BoJack Horseman (Netflix)
Steven Universe (Cartoon Network, 7 p.m.)
Mr. Robot (USA, 10 p.m.)
Streaming pick
30 Rock, "Season 4" (Amazon Video/Netflix/iTunes/YouTube): This is just an obvious pick.