Along with a slew of excellent new Robin books, DC's been tossing a few new titles like Cyborg and Midnighter, as well as a brand new take on J'onn J'onzz, the Justice League's second favorite alien member. Martian Manhunter #4 (DC) finally begins to bring together several disparate story lines that writer Rob Williams has been setting up. While the book falls neatly in line with the DC "house style," it shows off just how talented and creative the team is. Penciller Eddy Barrows, who's worked on a number of DC titles over the last decade, has clean lines and composes interesting panels. Mr. Biscuits and J'onn's cape in particular display an adeptness with both movement and anatomy; it's impossible to draw something that looks so jointless and not-quite-right as Mr. Biscuits without really understanding exactly what "right" is. Eber Ferreira keeps pace with Barrows and makes everything distinct and easy to follow with crisp inks, while colorist Gabe Eltaeb rounds out the team with solid, vivid shades. Even the lettering is a little intense as the number of characters increases, several of them requiring unique fonts or bubbles and Tom Napolitano does a great job keeping everything straight. Eric Canete, who's been working on the excellent RunLoveKill, has been doing great covers for the series.
While the art is strong if a little comfortable, Williams, who has done a lot of work on comics that tie in with or are adapted from films, has paced the first four issues a bit too slowly. He's certainly not alone in this in the new DCYou titles. J'onn, like Doctor Fate, is not the most recognizable character, and readers may actually know him more from various cartoons than comics. On top of having to familiarize readers with the character, Williams is dealing with some major changes to J'onn's backstory. Part of what makes the Martian Manhunter so compelling is his contrast to Superman. He holds himself far more separate than Superman ever could and, like the Doctor or any number of "last of their kind" fictional non-Earthlings, sometimes struggles with relating to humans. He is a character defined in part by his loneliness. But with this new title, readers find that J'onn is not the last of his kind, instead a weapon sent to Earth by other Martians to kick off a battle for control of the planet.
G/O Media may get a commission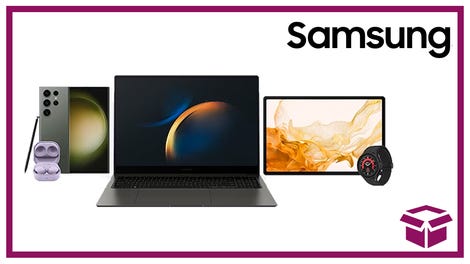 24 hour deals
Discover Samsung - Daily Deal
This is a really interesting idea. It's complicated and explores fears of terrorism and zealotry as well as foreignness, stuff that's filled headlines for years and really deserves to be investigated by pop culture in new ways. But because the first four issues were slow—because like in Cyborg, the evil invading aliens are kind of boring—people may have already dropped a title that's promising to do some interesting things soon. Many of the DCYou books have focused on identity: We Are Robin about community and responsibility, Starfire about discovering who you are once you've left a team, Cyborg about the complicated intersectionality of multiple roles, Aquaman about what remains after a title is gone. It appears Martian Manhunter is headed down the same track as J'onn removes himself from the grip of his previous compatriots and interacts with some of the other characters struggling with the same core question of "Who am I?" The concern is the book won't have enough time to answer it. [Caitlin Rosberg]
---
The sequel to a prequel, The Fall Of the House Of West (First Second) manages to be both inconsequential and morally deplorable. The book, which continues the adventures of Aurora and Haggard West—the science heroes of Acropolis, the monomythic "every city," who first appeared in Paul Pope's Battling Boy—never ends; it merely fizzles out. With this volume, the third in a planned four-book Battling Boy cycle (two for the titular Battling Boy and two for Aurora), Pope has gone native. He sought to cloak himself in the familiar verbiage of the superhero idiom, but he wore the suit too long and now mistakes it for his own skin.
The book, which is beautifully rendered in black and white by Spanish cartoonist David Rubin, meanders throughout. It promises to conclude the plot that began in the first one—Aurora's search for her mom's murderer—but it devotes very little time to that. This isn't necessarily a problem, but Pope and his co-writer J.T. Petty seem unable to make the divergences and tangents cohere into anything meaningful. So while Aurora does find answers, it's dripping with bathos, as lacking in drama as something can be, completely drained by the labor-intensive journey. However, they were able to bring Aurora's story to a close without connecting it too closely with Battling Boy's. This is preferable to subverting her story for his young, white, male narrative, but that is, at best, damning it with faint praise.
As unsatisfying as it is, the book does offer an ending. Unfortunately, the ending strains at the YA trappings of the series and offers a pitiable and suspect moral: Heroes are fragile and have to be protected, so kill people to protect those heroes if you have to (which is almost a direct quote from the text itself). This idea is superficially Nietzschean: The ubermensch is simply better and more important than everyone else, and others' lives should be subsumed into theirs. But if Haggard West were really a super man he wouldn't be so fragile as to necessitate protection. It's the same convoluted and conservative posturing that plagues Christopher Nolan's Dark Knight films.
David Rubin's cartooning is the only consistently worthwhile component of the book. It wavers in a few spots—there are instances where his attempt at clever design makes the page difficult to read—but these are both minor and few and far between. Like the first volume, The Rise Of Aurora West, The Fall Of The House Of West provides Rubin ample opportunity to demonstrate his prowess: his strong, expressive acting; attention to movement and space; clean, well-defined inks. The book's production, however, does this cartooning a disservice. The reasoning behind producing a YA book at such a small size, 7.5 x 5 inches, is clear—it gets you into more libraries, different sections of libraries and bookstores, it keeps the book cheap and affordable—but shrinking the art down to that size makes it harder to read and harder to appreciate. And the book being printed in grayscale is simply a perfect metaphor for the book itself: messier than it needs to be; poorly defined; altogether muddy. [Shea Hennum]
---
Sam Glanzman is one of the great storytellers of 20th century comics. With a long career stretching across multiple genres, and work at DC, Dell, Charlton, and Marvel under his belt, he is most well known for his series of semi-autobiographical stories set aboard the real-life World War II destroyer USS Stevens. His USS Stevens stories ran as backup features in DC's war comics line throughout much of the 1970s, quite possibly the first autobiographical cartooning to be published in American comic books, predating the likes even of Justin Green and Harvey Pekar.
In the 1980s Glanzman returned to the USS Stevens for two original graphic novels published by Marvel. These long-out-of-print volumes have finally been reprinted as A Sailor's Story, in an omnibus edition by newcomer-to-comics Dover Books. Although Dover has in the past published quality editions of historically significant early 20th century cartoonists such as Lynd Ward and Frans Masereel, A Sailor's Story represents one of its first forays into more contemporary comics reprints. If the enthusiasm and respect with which the company has approached its first volume of Glanzman stories is any indication, future releases demand our fullest attention. (Accordingly, a follow-up volume collecting the complete run of USS Stevens stories produced for DC is scheduled for next April.)
More than merely a series of anecdotes, A Sailor's Story is an attempt to tell the complete story of Glanzman's war from beginning to end. Only 17 in December of 1941, he enlists in 1942 and ships out to the South Pacific just as the U.S. fleet was beginning to crawl back from the seemingly endless retreats of 1942. But Glanzman was no great hero, he was an enlisted man working the bowels of a cramped tin can stuffed with over 300 grumpy men. It was drudgery, mostly—or, in Glanzman's words: "It was hot and dirty work."
Being a sailor, even at wartime, consists of long stretches of hard and boring work punctuated by brief periods of hard and hellish work. Accordingly, most of Glanzman's narrative in the first part of A Sailor's Story is focused on the daily routine of shipboard life, little dramas such as the endless waiting for "liberty" (they couldn't drink on ship, which prompted some ingenious solutions), hazing the new hands on their first trip over the equator (enlisted and officers alike), and all the other little the ways every seaman tried to get one over their C.O. Just imagine being trapped on a boat with 300 other guys in the middle of nowhere for months on end.
But those passages of boredom were punctuated some of the worst fighting in human history. The second part of A Sailor's Story is more tightly focused on the events of the war itself, from the Stevens' participation in the invasions of the Gilbert Islands and the Kwajalein Atoll, through to the Marianas and the Battle Of Leyte Gulf. The Stevens somehow avoided being sent into the meatgrinder at Okinawa, but Glanzman appends a section dealing with the horrors of that particular battle, one of the bloodiest of the war. As the conflict wore on, levity faded and the reality of the desolation left in the battles' wake was apparent even to a lowly enlisted man such as Glanzman. Liberty in Manila was little more than a walking tour of the devastation, an excuse to get blind drunk and pass out in the pigpen. [Tim O'Neil]
---
For the first time ever, this year's Ignatz Awards were all given to female cartoonists, an event that highlights the rapidly growing influence of women on the world of small press and creator-owned comics. Corporate publishers continue to struggle with female representation, but readers looking for stories by exciting female creators can find plenty of options in the wider comics landscape. Bloody Pussy: A Feminist Rag (self-published) is a free 12-page comics newspaper edited by The Blood Sisters—Eroyn Franklin, Kelly Froh, and Mita Mahato—and it features a bold lineup of women and non-binary gender cartoonists who shatter conventional ideas of femininity with raw, graphic one-sheets and illustrations exploring bodily functions, sexual fantasies and nightmares, and fetishes.
Marie Hausauer's unsettling cover illustration begins the dismantling by incorporating traditionally feminine elements like flowers, high heels, and pearls into an image of two naked, deformed women on a boardwalk, depicting the battle between socially constructed expectations of femininity and the true nature of gender identity, which is far more mercurial. The tone and content shifts dramatically from artist to artist, but the common thread is a fearless, shameless perspective on the complexities of womanhood.
Elly Blood's "How To Toss A Salad" (an instructional comic about rimming) and Ruby Blood's satirical "What I Think About When I Am Trying To Come [Current Favorites]" tackle the subject of turn-ons from a sex-positive, open-minded stance, while ET Russian's "Girls Gone Bile" is a scathing attack of female objectification that details the passing of bodily fluids like pus, diarrhea, and vomit with Girls Gone Wild-influenced imagery. Menstruation plays a major role in multiple pieces, like Mimi Blood's comic about feeding bloody tampons to a cat, Anna Vo's Victorian tale of a menstruating were-woman, and Brittany Kusa's serene illustration of "Blood Lagoon." Two of the most personal comics concern medical procedures; Tatiana Gill's "Terrortoma" chronicles the emotional whirlwind of having a teratoma removed from her ovary, and Erma Blood's "Eat My Placenta" presents choice events from the cartoonist's career as a "radical queer home birth midwife."
The only Blood Sister who contributes a piece to the newspaper, Kelly Froh, creates one of the stand-out strips, "Rape Fantasy," a silent story featuring a woman who is cornered in an alley by a man and attacked. As he pulls on her hair, she bites into his throat and sends a rush of blood from his carotid artery, and when he grasps his gushing wound, she jams her fingers into his eyeballs and leaves two bloody sockets. The strip ends with the woman walking out of the alley covered in blood but with a satisfied smirk on her face, a moment of triumph that is sadly far from the reality of what sexual assault victims experience. The simplicity of Froh's linework heightens the brutality of the violence, and there's no need for words when the art tells the story so clearly and concisely.
There's no formal distribution plan for Bloody Pussy, but retailers can get their hands on a stack of newspapers by emailing The Blood Sisters, who are only charging shipping costs. Some may find the content disturbing or grotesque, but male cartoonists have been doing disturbing and grotesque for decades and that hasn't stopped them from achieving popularity. This feminist rag is about leveling the playing field and showing that women can be just as strange and provocative, and it serves as a remarkable showcase for the female and non-binary gender cartoonists that are changing the comics industry. [Oliver Sava]