Here's what's happening in the world of television for Friday, May 10 and Saturday, May 11. All times are Eastern. 

---
Top picks
Wine Country (Netflix, Friday): Amy Poehler's film-directing debut arrives on Netflix on Friday, and we're just guessing, but we think it might be a pretty solid drinking movie. Inspired in part by the 50th birthdays of both Ana Gasteyer and Rachel Dratch, Wine Country (written by Emily Spivey and Liz Cackowski, with the story credited to those two plus Poehler), it sees a group of ladies drinking wine, at wineries, in wine country.
Also there's spontaneity and drunk singing and novelty T-shirts, what more do you want? Katie Rife's review? Well, you'll get that, too—just keep an eye out.
Wu-Tang Clan: Of Mics And Men (Showtime, Friday, 9 p.m.): This new docuseries from Sacha Jenkins (Burn Motherfucker, Burn!) follows the founding members of a group that, to be precise, ain't nothing to fuck with, on the 25th anniversary of their seminal debut album, Enter The Wu-Tang. We consider it highly likely that Jenkins' series will bring the motherfucking ruckus and, like cash, rule everything around it.
Saturday Night Live (NBC, Saturday, 11:30 p.m.): Sure, the big season finale isn't until next week. That matters not, for this week's host is first-timer Emma Thompson, who coincidentally, also ain't nothing to fuck with. (Kate McKinnon gets it.)
Dennis Perkins has readied himself to recap the fine work of this international treasure, and also that of the Jonas Brothers.
G/O Media may get a commission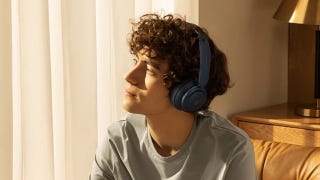 30% off
Soundcore Headphones and Earbuds
Regular coverage
Marvel's Agents Of S.H.I.E.L.D. (ABC, Friday, 8 p.m.): sixth-season premiere
Ducktales (Disney, Friday, 3 p.m.)
Lucifer (Netflix, ongoing): episodes 5 and 6 (Friday), 7 and 8 (Saturday)
Wild card
The Society (Netflix, Friday): This Lord Of The Flies-inspired series from Party Of Five co-creator Christopher Keyser stars (among many others ) Legion's Rachel Keller. We'd give just about anything with Keller in it a try, and this seems like a particularly good fit for her considerable talents. The complete first season drops today.
My Dad Wrote A Porno (HBO, Saturday, 10 p.m.): Based on the podcast of the same name, this comedy special will see host Jamie Morton read a "lost chapter" from Rocky Flintstone's series of "erotic" novels—and Rocky Flintstone, as you might have guessed, is the pen name of Morton's father. Pals James Cooper and Alice Levine provide commentary; a live audience at the Roadhouse in London provides laughter and uncomfortable shifting.