BoJack Horseman fans going through withdrawal after the conclusion of the third season can satisfy their craving for more of the show's absurd, pun-filled humor by checking out Hot Dog Taste Test (Drawn & Quarterly), the second collection of comics by BoJack Horseman producer and production designer Lisa Hanawalt. It's a strange, silly assortment of comic strips, sketches, painted illustrations, text pieces, character/prop designs, and photographs of pottery and plates of food, which all add up to a fascinating exploration of Hanawalt's various creative impulses and multidisciplinary artistic talent.
Hanawalt makes food funny by placing familiar foods in ridiculous new contexts. The book begins with a painting of a dog show for hot dogs, in which proud owners parade their hot dogs in front of judges that evaluate them for size, texture, and taste, a visual that sets a cheeky, off-kilter tone for the rest of the collection. "Banana Embellishments" presents options for using a banana as a fashion accessory, "Snack Realism" combines flavored snacks with the thing they're flavored as (popcorn mixed with popcorn jelly beans, for example), and "Holiday Food Diary" breaks down what goes into the creation of an imaginary feast composed of nonsensical ingredients. She also spends a lot of time on what happens after this food is digested, and while her fixation on bodily functions may come across as juvenile, she makes a good point that going to the bathroom is the inevitable result of eating, so why is it so inappropriate to talk about?
Hanawalt has a passionate affection for the natural world; she fills these pages with drawings of plants and animals, many of which are anthropomorphized in BoJack style, but that affection doesn't interfere with her appreciation for the food that comes from the natural world. She's fascinated by how people interact with food and how it connects them to their community, two themes that play a significant part in many of the book's longer pieces. These are the most compelling parts of Hot Dog Taste Test: the time-stamped logs of her experiences shadowing chef Wylie DuFresne and swimming with otters in California, the accounts of her culinary excursions on the streets of New York City and the buffets of Las Vegas, and most substantially, her Argentina travel diary.
G/O Media may get a commission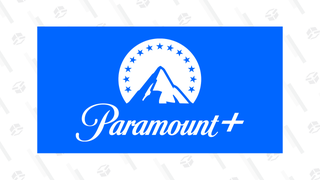 One month free
Paramount+ One-month Free Trial
The shorter gags in Hot Dog Taste Test are the things most likely to appeal to BoJack Horseman fans, but it's the longer pieces that show the depth of Hanawalt's talent as a storyteller. She recounts her emotional reactions to events in evocative, hilarious detail, and her jovial irreverence makes it easy to get swept up in her writing, which doesn't take itself or anything else too seriously. She does delve into more significant narrative content in her travel diary, and her musings on how ancestry and history can provide meaning in a generally meaningless life are especially powerful because of how they contrast from the rest of the writing in this collection. [Oliver Sava]
---
Comics are commonly thought of as a language, with international variants—namely, the Franco-Belgian bande dessinées (drawn strip) and the Japanese manga (whimsical pictures)—similarly being conceived of as distinct, though overlapping, languages. This, however, is a problematic understanding, and it's more accurate and useful to think of comics as a language tree: American, Japanese, and French comics are dialects that share certain fundamental traits, with each dialect generating new divergent branches with the introduction of economic developments; cultural traditions; and innovations of new cartoonists, scenes, and epochs. It's this indiscrete conception of the comics tradition that Š! #25 (Kuš) explores.
Titled "Gaijin Manga"—"gaijin" being the Japanese word for foreigner—this issue of the Latvian anthology takes as its theme manga made by Europeans and Americans, that is, work that riffs on or pays homage to Japanese cartoonists that have influenced the respective cartoonists. The result is Dilraj Mann's "Everyday," which invokes Katsuhiro Otomo's Domu and Akira. Unlike his other work, which is usually colored with flat, bold tones, here Mann renders his story with Zip-A-Tone, unadorned inks, and what looks like red pencil. His lines are loose and expressive, and they have the striking texture of an unfinished comic. The other cartoonists, aesthetics, and titles invoked are often more obscure than Akira, with the contributors riffing on Tadanori Yokoo, Seiichi Hayashi, Moto Hagio, Yokoyama, and King Terry.
In fact, the breadth and diversity of aesthetics on display subverts the dominant discourse on manga—i.e., gravity-defying hair, big eyes, and the lack of backgrounds. Instead, the contributors of "Gaijin Manga" demonstrate the futility of taking "manga" to mean anything other than "a comic produced in Japan." Some of these stories, like Luis Yang's "Tabako," certainly do play off these more familiar elements, but others, like "Trance Dream Techno" by Portuguese cartoonist Hetamoé, more immediately recall the distended and twisted figures and slurry of screeching colors adorning Grimes' album Art Angels. It is difficult to deny the vast chasm separating Hetamoé's swirl of lines—striking images and text that seem to flash like a neon sign in the dark—and something like GG's "Lapse." The latter's lines are crisp and clean, their use of color limited, striking, and deeply affecting. The differences are so great that comparing them is like trying to compare primal rage therapy to meditation.
While some entries stand out more than others—"Everyday," "Lapse," Nou's floral "Ring Mark," for example—the stories contained within Š! #25 represent a vital and inspiring world of comics. Historian Paul Gravett offers an introduction to the issue, proclaiming that "something extraordinary is happening right now in the wider global manga movement." While his use of "manga" is overly inclusive, he's not wrong. The rich Japanese comics tradition is influencing cartoonists all over the world, and "Gaijin Manga" beautifully represents the myriad ways that that tradition is evolving, growing, and being disseminated and reflected back out at the world. [Shea Hennum]
---
One of the most challenging things when it comes to monthly comics is the serialized format inherent to the publishing schedule. Keeping up with the demanding pace is hard enough, but creators also have to worry about putting out issues that are understandable with several weeks, or sometimes months, between release dates. Add that to questions about how trade paperbacks should be divided and printed, and it's a recipe for easy disaster, which is why editors are so important to so many comic creators. Once in a while a book comes along that makes all that feel effortless, readers floating from issue to issue without any trouble or loss of continuity, and Hex11 is certainly one of those. The first three issues are available for free through the new comiXology Unlimited program, but Hex11 #7 (HexComix) is the start of the second story arc, and it starts readers off with a bang. It isn't strictly necessary to go back and read the previous six issues, but with half of them being free, it's an easy sell for the art alone.
Lisa K. Weber is credited for both the art and the story, and her style is unlike a lot of what you'll see at even more adventurous publishers. The sleek kinetics of the characters, the way motion is conveyed with voluminous fabric or hair is closer to animation than most sequential work. It looks like a mixture of the movies Atlantis: The Lost Empire, Treasure Planet, and The Prince Of Egypt, with swooping organic shapes and character designs similar to Dreamwork's traditionally animated movies. The backgrounds are comparatively simple, but there's a lot of texture to them; the palette is fairly muted, but Weber and color assistant Samantha Carrasco punctuate action with bright reds and neons that beautifully accentuate the smooth curves of Weber's lifework.
Even if the art weren't so fascinating and stunning, Weber and writer Kelly Sue Milano still would have created a remarkable story. Hex11 reads a bit like a William Gibson or (shorter) Neal Stephenson novel, caught up at the place where magic and technology and money all meet and translate into political power and violence. Main character Ellie is a young witch trying to cope with unstable powers and a new demon acquaintance she wants absolutely nothing to do with. Most of Hex11's main characters are women, and each of them presents with wildly different motivations and needs, which is refreshing and compelling in its own right but doubly so when paired with interlocking, slowly unfolding mysteries. The excellent pacing is part of why Hex11 is so successful. The first six issues are excellent individually and as a group, and the seventh issue hits the ground running while providing enough information for a new reader to dive in feet first. It's exciting to see a team of women, producer-editor Lynly Forrest included, that so clearly understands the limitations and opportunities of the medium and exploit them to their fullest extent, and it's downright electrifying to read a comic so well produced that's also got a new, innovative idea and fresh, atmospheric art, too. [Caitlin Rosberg]
---
We sometimes find death waiting for us when we least expect. Pascal Girard suffered a monstrous loss as a child: He watched his baby brother die when he was only 8. This changed him in many ways small and profound. Nicolas (Drawn & Quarterly) gives us Girard's life with his brother—not simply related to their interactions but also to the ways in which his brother's absence still dictates the character and substance of his life. We don't see Nicolas die, but we see Girard's reaction to being told about his brother's death. We see his joy, as an adult, at finding out he does not possess the genetic marker to indicate the presence in his DNA of congenital lactic acidosis.
Girard is ruthlessly honest about the ways he uses his brother's death in various parts of his life. He uses it to get attention from women. He uses it as an excuse to beat himself up for not living to his supposed potential. He feels guilty that he's not doing enough to remember his younger brother, especially given his distant older brother, Joel. He even tries praying to his brother in heaven, once, to help procure a video game. Nicolas was originally published in a tiny print run 10 years ago and was reportedly created in less than three days. There's not a single wasted line in the entire book, and similarly there's no sense that Girard is in any way sparing his own feelings in the creation. Nicolas is dead, and his absence blew a hole in Girard's life that has never quite been filled, often to the author's significant detriment.
The book gains everything from the directness of its spare style. Despite the speed with which it was produced, the book does not seem rushed or slapdash—more like quiet and spare. There are no superfluous lines, just the most crucial moments from the brief life and afterlife of the cartoonist's brother. Girard cites the early Jeffrey Brown as a key influence—not the Brown of endless Star Wars gift books but the Brown of Clumsy and AEIOU: Any Easy Intimacy, the cartoonist who made his name with minimalist relationship dramas told through a seemingly random succession of anecdotes, seemingly off-the-cuff books constructed with the greatest care and attention to detail. In conception and execution Nicolas replicates the same trick, dealing frankly with emotionally exhausting material by using sparse cartooning as a means of communicating just enough emotion. Girard's simple and elegantly expressive drawings communicate his feelings far more gracefully than any number of prose captions could.
It's not a particularly fun read. Although Girard's minimal style is technically accomplished, the nature of the material does not lend itself to frequent browsing. This is an exhausting book. An epilogue added for the current printing deals specifically with his relationship to Joel, whose distance from the author is possibly related to his distance from Nicolas during their younger brother's brief life. Girard's style has changed much in the intervening 10 years, and although he can't quite replicate the same tone, the epilogue is nonetheless necessary to illustrate the ways in which the two surviving brothers have moved closer in recent years, maybe no longer completely in the shadow of their youngest sibling. [Tim O'Neil]