In an effort to both serve our readers and help support The A.V. Club, we are going to post daily links to deals and interesting items that we find over on Amazon. If you use these links to click through and buy something—not just the thing you clicked—on Amazon, we will see a portion of that income. You don't have to do that if you don't want to, but if you do, know that we appreciate it.
This 26-hour documentary series might have aired more than 30 years ago, but it's still sharp, heartbreaking, and accurate. Narrated by Sir Laurence Olivier, this docuseries is unbiased and incredibly informative.
G/O Media may get a commission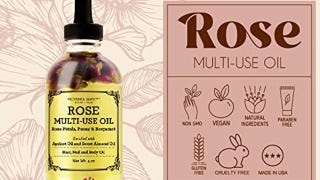 Provence Beauty Rose Multi-Use Oil
Look at that little guy. He's so cute.
This thing could come in handy, especially if you do interviews, record on-the-go podcasts, or just like to make notes to yourself with crystal-clear audio.
Amazon customers must love this book, given that with almost 1,400 reviews it's still averaging four and a half stars. Billed as a book about "the destiny of a family caught in the tumult of history," The House By The Lake looks like the perfect beach book.
Amber Heard plays an aspiring musician who's forced to move back in with her has-been father, played by Christopher Walken. Tensions ensue, but the real highlight is Walken's singing.
Pony up for a quick Southern breakfast that fits perfectly in a desk drawer.
Amazon's running deep discounts on 71 different thrilling novels. Go dig through the list and see what you find.