We all want mindless entertainment in the summer: This is why Independence Day 2 is opening in a few weeks. But on TV, on a weeknight, it's hard to find something that resembles the fun, frothy soap operas of yore. Last week I wrote about Mistresses, which tries, but mostly misses the mark when it comes to crucial elements like sexiness, humor, and funtimes. Those looking for a little domestic escapism would be much better off with Lifetime's Devious Maids.
The show is executive-produced by some names you may recognize, like Marc Cherry and Eva Longoria, who also worked together on Cherry's production Desperate Housewives a few years back. The two shows have a lot in common: a whimsical score, humor threaded throughout the script, recognizable faces from previous soaps, now poking fun at the genre that made them famous. Devious Maids shifts the genre slightly by presenting the point of view in an exclusive world from the help rather than the elite, focusing on a group of Latina friends who also work as maids. The season-four premiere attacks any criticism head-on, meta-style, with Longoria playing herself, as a maid in a cinematic version of the very TV show we're watching. When the scene stops and the author steps in, proclaiming that the production is about "Latina empowerment," Longoria asks, "Do they all have to be Latina? Isn't that racist?" The author maintains that the show isn't about all maids, but these maids, and in doing so, it offers an interesting Upstairs, Downstairs soap primarily from the downstairs perspective.
A firm foundation of the show is how indispensable these women become in the households where they work. Zoila (Judy Reyes from Scrubs) is basically in a life partnership with her boss Genevieve (the inimitable All My Children legend Susan Lucci): Even their kids got married. Carmen is now more of a collaborator with the snooty, mischievous Powells than the actual help. Rosie even wound up marrying the man she was working for, Spence, after his split from his wife Peri, but Devious Maids is unafraid to go to a classic soap well (amnesia!) to keep the two apart as the season starts.
All of that would be fun enough, with various murders and explosions, alongside breezy, witty dialogue. Stuck-up actress Peri tells her party guests, "I think in some way an American Choice Award is better than an Oscar because it comes from, you know, America." After the Powells' house blew up in last year's season finale, someone walks in their house and says, "Your doorbell is missing. Also, your door." The host replies, "Yes, the house exploded a few months back." Some of these storylines are more fun than others: Mr. Powell is pretending to be paralyzed, tooling around in an electric wheelchair, to keep his wife by his side. Although Marisol doesn't seem to be doing much more than pining over Jessie, and Carmen is bound to reveal herself to her daughter sooner rather than later, the campiness of the Powells and the actual suspense story of Rosie and Spence lift these lesser boats.
G/O Media may get a commission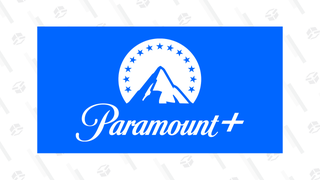 One month free
Paramount+ One-month Free Trial
And surprisingly, when Devious Maids lands, it really lands. The most affecting scenes in this premiere episode involve Zoila and Genevieve, now mothers-in-law together as well as employer/employee, coming to grips with what happened to Zoila's baby in last season's finale. Forced to choose between Zoila and the baby when medical complications arose during delivery (again, a horrible life-altering setup perfect for soap opera), Genevieve chose her friend, which Zoila says was the wrong choice. Genevieve fears she has lost Zoila forever. And Zoila is without her husband, lover, daughter, baby, and old job. So for the most grounded of the maids to suddenly pretend that she's living in a vacant L.A. mansion makes perfect sense, and adds necessary gravity to what would be a flighty storyline for any other character.
Moments like these are difficult to capture, but pros like Lucci and Reyes, with Cherry behind the scenes, know how to make them happen. Devious Maids is not going to change your life and is not an Emmy contender. But to while away the time on Monday nights until UnREAL appears, it's the perfect lead-in. It offers cliffhangers you can get behind, like the death of Peri this episode. Joss struggling with PTSD in Mistresses' fourth season premiere? Meh. Peri impaled in the neck with that same American Choice Award to end the episode? Awesome.
Sure, Spence will likely get sent up for it, as he threatened Peri in front of a room full of people, a TV mystery cliché as old as time. And yes, it looks like shady mind-manipulator Sam is probably the culprit. It still sets up an excellent whodunit for the rest of season four, and Devious Maids, having pulled off the season-long mystery before, knows how to entice viewers from week to week with a slow roll. Now that's how you kick off a premiere. Hear that, Mistresses?
Stray observations
Rosie's hair is worse than ever with the highlights and that weird double braid. Dania Ramirez is a beautiful young woman, make it stop.

The men on this show rival the women for hamminess and campy fun: It's especially enjoyable to see the My So-Called Life dad, Tom Irwin, as the irrevocably twisted Adrian Powell. Nathan Owens is an absolute dreamboat as Jessie; he could hook up with anyone on screen and make it work. But most impressive is Grant Show as Spence. Decades after his turns on Ryan's Hope and (the original) Melrose Place, he's confident enough and knowledgeable enough to take this soap material seriously, which makes him the most effective leading man on the show.