Here's what's up in the world of TV for Monday, December 7. All times are Eastern.
Top pick
Telenovela (NBC, 10 / 10:30 p.m.): For the second week in a row, NBC has decided to a premiere two episodes of a new sitcom in a rather undesirable time slot for, well, any network sitcom. This week, it's the Eva Longoria-led Telenovela. Yes, you read that right: "Ugly Betty" stars in the NBC sitcom not titled Telenovela. "Eva Longoria stars in this big, fun and flashy half-hour comedy as Ana Sofia, the star of a popular Spanish language soap opera. One problem, she doesn't speak any Spanish. Other problems? Ana must manage a new boss, jealous castmates and high-maintenance best friends - and that's all before her ex-husband is hired as her new on-screen love interest." We know what you're thinking: How does she balance work and family?
We'll save the answer to that for Lisa Weidenfeld's pre-air review, which believes that Telenova "really, really" wants audiences to like it. Now we have proof that TV shows can be just as desperate as people or TV networks. Also, it's another case of series episode orders being cut from 13 to 11, so NBC really, really knows how to show faith in its new series.
Super special coverage
Fargo (FX, 10 p.m.): "Peggy and Ed agree to follow through with their plan at the Motor Motel, Lou faces jurisdictional politics and Hanzee reports back to the Gerhardts." And now you know about this week's Fargo.
G/O Media may get a commission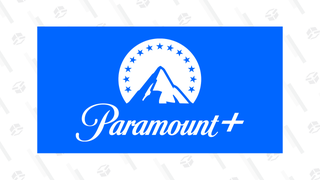 One month free
Paramount+ One-month Free Trial
Also noted
U2: Innocence + Experience Live In Paris (HBO, 9 p.m.): Insert your favorite recurring U Talkin' U2 To Me bit here. (Is this an episode of Talkin' Bits?)
Neon Joe, Werewolf Hunter (Adult Swim, 11:59 p.m.): Delocated fans, Jon Glaser is back with a new mini-series for Adult Swim! Dennis Perkins has provided us with a pre-air review, but please, allow the trailer to get you in the mood for some comedic werewolf hunting:
Regular coverage
The Man In The High Castle (Amazon)
Supergirl (CBS, 8 p.m.)
WWE Monday Night RAW (USA, 8 p.m.)
Elsewhere in TV Club
Hehe, pop culture wigs. They can bring the greatest sense of joy (see; The Vampire Diaries' "Ancient Greece Two Thousand Years Ago") and pain (see: the same thing). So enjoy this Inventory of "17 times horrible hairpieces ruined TV shows and movies." It's a doozy.
Also: Random Roles! Ted Danson! Run, don't walk! You know, with your eyeballs!
What else is on?
TV's Funniest Animated Stars: A Paley Center For Media Special (Fox, 8 p.m.): "Mickey Mouse, Bugs Bunny, Homer Simpson, Bart Simpson, Stewie Griffin, Donald Duck, SpongeBob SquarePants and Scooby-Doo Among Iconic Characters Honored During the Two-Hour Special." That's all great but quick question: Why? We're interested, really, we are. But: Why?
The Voice (NBC, 8 p.m.): "In the Live Semi-Finals, the top nine artists perform live in front of coaches Adam Levine, Blake Shelton, Gwen Stefani and Pharrell Williams for America's votes. Carson Daly (TODAY Show) hosts." This has been another week of: Boilerplate The Voice Synopses.
Love & Hip Hop Hollywood (VH1, 8 p.m.): Time for part two of the reunion special, where we're pretty sure the cast of Love & Hip Hop Hollywood will finally act like rational, mature adults. Love & Hip Hop Hollywood will be immediately canceled then, but at least we'll have progress. Sort of.
Vanderpump Rules / Vanderpump Rules: After Show (Bravo, 9 / 11:30 p.m.): "Meanwhile, dramas sizzle when James arrives with fresh love bites." Huh?
Scorpion (CBS, 9 p.m.): "Team Scorpion goes undercover at a university to find a hacker who infiltrates the Federal Reserve and threatens to collapse the world economy." What's the over-under on Team Scorpion accidentally collapsing the world economy? Note: As mentioned in a past Wednesday What's On Tonight, your friendly neighborhood What's On Tonight contributor has no idea how over-unders work. She does know Team Scorpion is most likely going to collapse the world economy, though.
Cake Wars (Food Network, 9 p.m.): You're everywhere and nowhere, Blockhead! Yes, when we think about Charlie Brown-related material, we like to imagine the Peanut universe in an Apartment 23-style world. It's fun. Anyway, on this episode of Cake Wars: "Three teams remain to compete in challenges that commemorate the 50th anniversary of A Charlie Brown Christmas. Included: Snoopy's dog house is decked out for the holidays; and preparations are made for the ultimate Peanuts bash."
America's Greatest Prison Breaks (History, 9 p.m.): Fingers crossed the entire countdown is hosted by Will Arnett as Gob Bluth and every other prison break is footage of Gob Bluth escaping prison. The rest of the countdown footage is scenes from Prison Break and/or The Flash.

Major Crimes (TNT, 9 p.m.): "Sharon and the team investigate the murder of a fugitive diamond thief whose body was found by his bail bondsmen." Well that is definitely something that could be called a major crime. But was this diamond thief killed before or after he could recreate that scene from Entrapment?
VH1 Big In 2015 With Entertainment Weekly (VH1, 9 p.m.): "T.I. hosts the event honoring the year's most prominent entertainers, including Aziz Ansari, Amy Schumer, Taraji P. Henson, Elizabeth Banks, the cast of Straight Outta Compton and Nicki Minaj." Host T.I. might just be our new favorite T.I. Sorry, reality show dad T.I. (Rapper T.I. is of course after reality show dad T.I.)
NCIS: Los Angeles (CBS, 9:59 p.m.): "While Deeks is under arrest and interrogated for the murder of his former partner, the team races to try and prove his innocence." We're going to go out on a limb and assume Deeks is being framed and not actually going to be revealed to be a murderer. But if we're wrong, let us know: We'd love to see that episode.
The Great Holiday Baking Show (ABC, 10 p.m.): It's "Cake Week!" The five remaining bakers on The Great Holiday Baking Show are getting their cake on this week, y'all. "This week's Signature Bake is a traditional yule log. The Technical Bake features a surprise recipe based on judge Johnny Iuzzini's Italian heritage, and finally, The Showstopper Bake has the bakers bringing their unique take to holiday fruitcake while incorporating a 'Twelve Days of Christmas' theme." "Cake Week!"
Après Ski (Bravo, 10 p.m.): "Team morale sinks in the wake of Elise and Jim's shocking dispute, leading to a shift of alliances." Ooh! Ooh! We choose Team Mountain. Sorry. We meant Team The Mountain.
Follow The Rules (MTV, 10 / 10:30 p.m.): How can the season be over already? How will we know to follow the Rules if there are no Rules to follow? And what is this episode title? "Mo? Money Mo? Problems." What the hell kind of a title is that, Ja?
Legends (TNT, 10 p.m.): "In present day Paris, Nina and MI6 agent Simon Hardy (Gershwyn Eustace Jr.) offer Kate a deal that Martin doesn't like, but Martin may not have a choice. Ballard convinces the FBI to let him take down Martin. In 2001 Prague, Dmitry enlists Ilyana as an MI-6 operative and gives her an assignment. In 1976 England, we learn that Terrence has a secret life." We know it says "present day Paris," but this season of Legends is really reading like Greek to us. Remember the good ol' days of Legends finding the WMDs?
Super Into (truTV, 10:30 p.m.): "This week, Kevin meets up with actor Greg Grunberg to geek out over a mutual obsession - drumming! Greg works on the design of his very own custom drum kit before he and Kevin travel back in time to join a high school marching band. Later, Greg experiences the thrill of a lifetime when he jams on stage with his hero, drumming superstar and former Prince collaborator, Sheila E." Alright, Super Into. You win this week. Consider us very intrigued by this week's episode. And not just because it gives us a reason to play the jam:
National Lampoon's Christmas Vacation (ABC Family, 6:30 p.m.): "A family host their dysfunctional relatives for the holiday as the dad contends with spontaneously combusting Christmas lights and temperamental trees while anticipating the arrival of his annual bonus." Now that's how you do a generic movie synopsis, people! "Spontaneously combusting Christmas lights and temperamental trees."
Christmas With The Kranks (AMC, 8 p.m.): We understand that AMC is a brand with little connection to the meaning of its acronym ("American Movie Classics") like KFC or TLC (or other brands with "C" at the end of the acronym, apparently), but we need to address the idea of 2004's Christmas With The Kranks ever being considered an American movie classic. We'll acknowledge it being an American movie, but it's not even a classic in terms of Christmas films. So yes, it is on tonight, but do not consider this an endorsement.
I Don't Know How She Does It (Lifetime, 8 p.m.): Yes, we swear this is a real movie. There's even a very predictable synopsis to go with it! "Working mother Kate (Sarah Jessica Parker) strives to balance her demanding career with the stress of raising two young children and maintaining her marriage. Later, she is tempted by a colleague, while her out-of-work husband gets a lucrative job offer." You can blame your friendly neighborhood What's On Tonight contributor for mentioning this movie a few weeks ago and putting it out into the universe. But hey, at least it gives her a reason to show this poster again:
My Teacher's Wife (Showtime Women, 8:30 p.m.): We guarantee that we're single-handedly responsible for the most mentions of My Teacher's Wife all year (or ever), but the reason we're mentioning it again is because it's on. Again. And on "Showtime Women." Okay, now we're done mentioning this movie.
Good Will Hunting (Showtime, 8:45 p.m.): Let's take a moment to appreciate TV Guide Guy, who chose not to show a poster for Good Will Hunting in the synopsis for, well, Good Will Hunting, but instead chose to use this image:
Sports, sports, all type of sports
Barclays Premier League Soccer: Everton vs. Crystal Palace (NBC Sports, 2:55 p.m.)
College Basketball: IUPUI at Purdue (ESPNU, 7 p.m.)
College Basketball: Oklahoma at Villanova (FS1, 7 p.m.)
College Basketball: VMI at Butler (FSN, 7 p.m.)
High School Basketball: Huntington Prep at Montverdere (ESPN2, 7:30 p.m.)
Monday Night Football: Cowboys at Redskins (ESPN, 8:15 p.m.): The year is 2015, and certain What's On Tonight contributors can't help but point out the "cowboys and Indians" situation we have going on here. We now return to our regularly scheduled TV Club feature.
College Basketball: Buffalo at Iowa State (ESPNU, 9 p.m.)
College Basketball: Navy at Oregon (FS1, 9:30 p.m.)
In case you missed it
Flesh And Bone: And we quote: "Flesh And Bone makes poop on the pillow the new horse's head in the bed." Thank you, Molly Eichel. Thank you.