DC Comics announced its Rebirth plans yesterday, revealing that it will be relaunching nearly its entire publishing line with new #1 issues, with the exception of Detective Comics and Action Comics, which will revert to their original numbering. While no creative teams have been announced for these new books, hopefully writer Gene Luen Yang will get another crack at Superman, because his current run has been so plagued by editorial interference that it feels like he never got the opportunity to let his distinct creative voice shine through. Working with a new status quo for the hero, Yang has been limited in what he can do with Superman, and the forced interconnectivity of all the Superman titles has only made things more restrictive for the award-winning creator, who was recently named National Ambassador for Young People's Literature by the Library of Congress.
This preview of next week's Superman #49 shows that Yang has a solid handle on Clark and his supporting cast, but the book's position as part of a crossover and the unsolicited fill-in art from Jack Herbert (Howard Porter was initially solicited as artist) is indicative of the uphill climb Yang has been faced with on this book. Ideally, Yang would be given the chance to create his own version of Superman along the lines of Max Landis' Superman: American Alien or Renae De Liz's The Legend Of Wonder Woman self-contained miniseries, because his work on his creator-owned projects and Dark Horse's Avatar: The Last Airbender graphic novels suggests that he can do much stronger work than what he's done at DC.
G/O Media may get a commission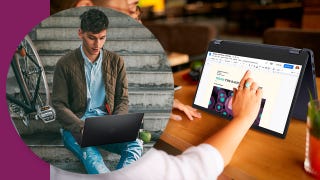 Ends August 15
Best Buy Anniversary Sale 2022
Ends August 15
Best Buy has a number of different promotions happening all for its Anniversary Sales Event. Laptops, tablets, TVs, you names it. Whether you're heading back to school or just trying to fill your home with some new tech, there is something here on sale that you've likely been waiting for.